Amazing Abu Dhabi
On our final day in the UAE we visited another Emirate, Abu Dhabi. Located 80 miles south of Dubai, it is the capital of the UAE. Abu Dhabi is very similar to Dubai, boasting yet more crazy skyscrapers, but it's slightly greener than Dubai with a nice boardwalk stretching the Persian Gulf. In Abu Dhabi we made a quick pit stop at Ferrari World, which wasn't really our speed. Speaking of speed it has the fastest roller coaster in the world, which reaches speeds of 150 mph.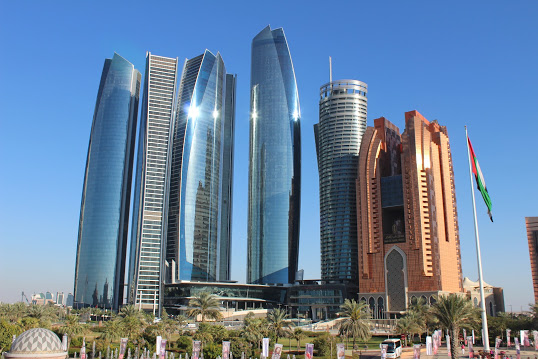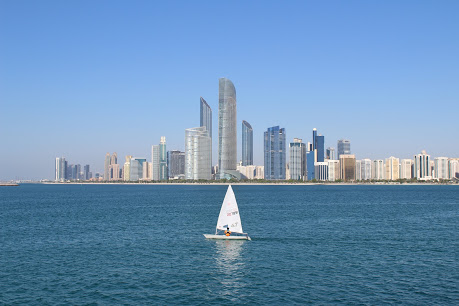 Then we headed to the Emirates Palace Hotel, the most prestigious and luxurious hotel in Abu Dhabi, which cost $3 billion USD – with a B – to build! The place is dripping with expensive marble and gold. The hotel is adjacent to the Presidential Palace, which can only be described as a sort of Arabian Versailles. The hotel's proximity to the palace makes it the preferred accommodation for visiting dignitaries and heads of state.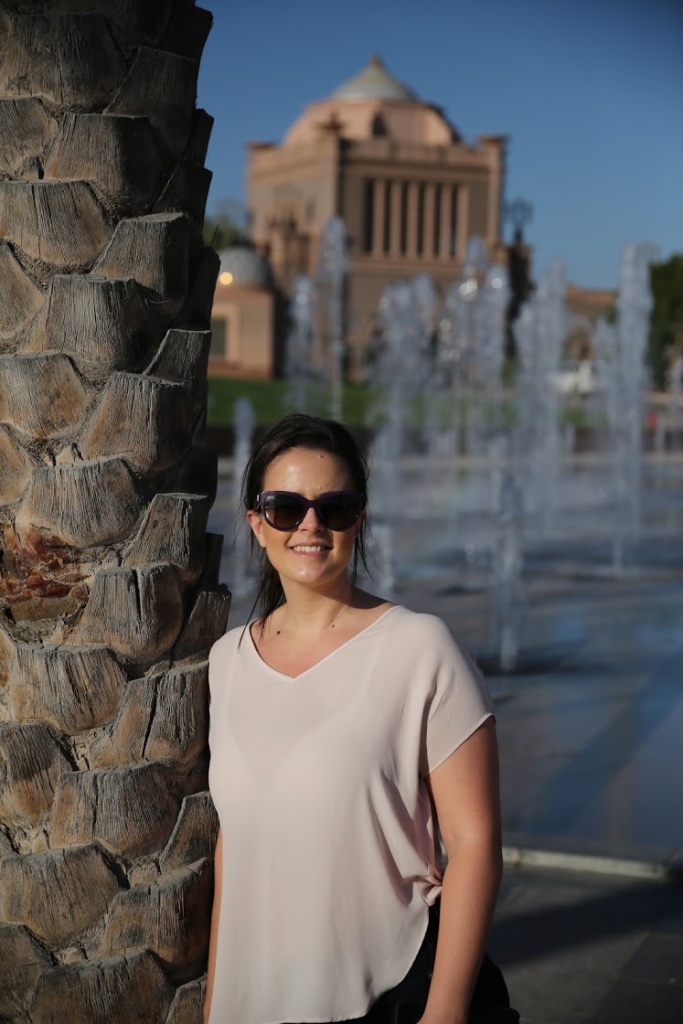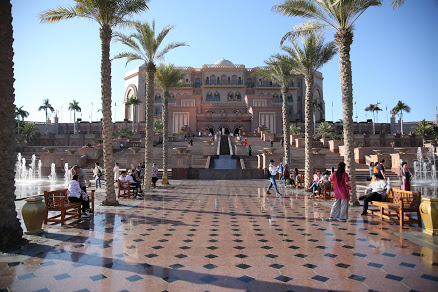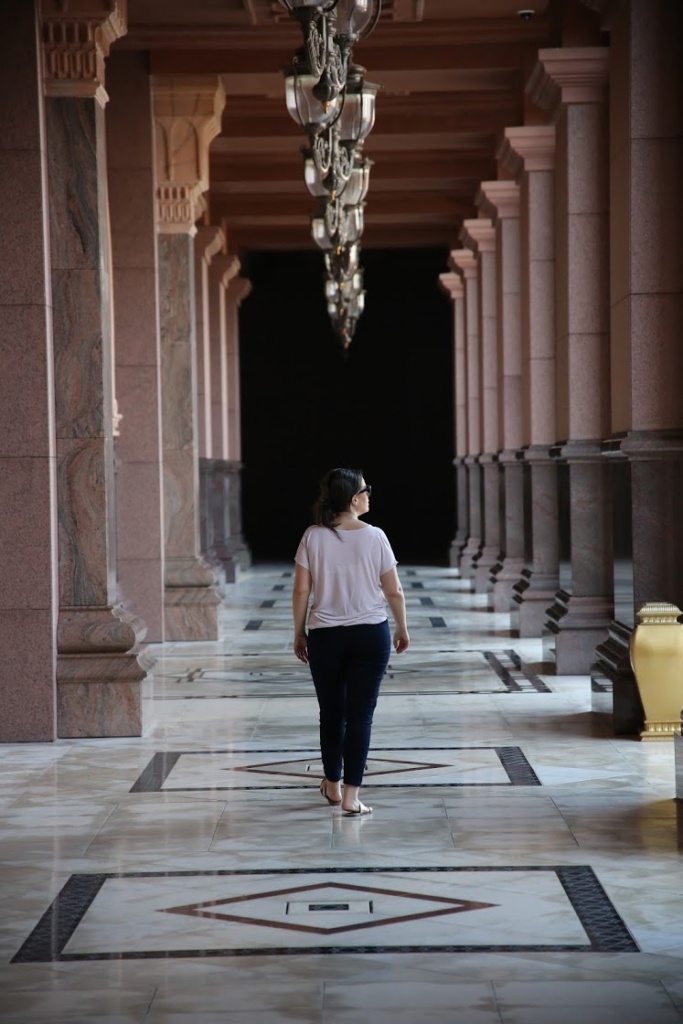 We stopped at the Dates market for an afternoon snack and enjoyed tasting the many varieties of dates available in the UAE. Did we mention that dates are delicious?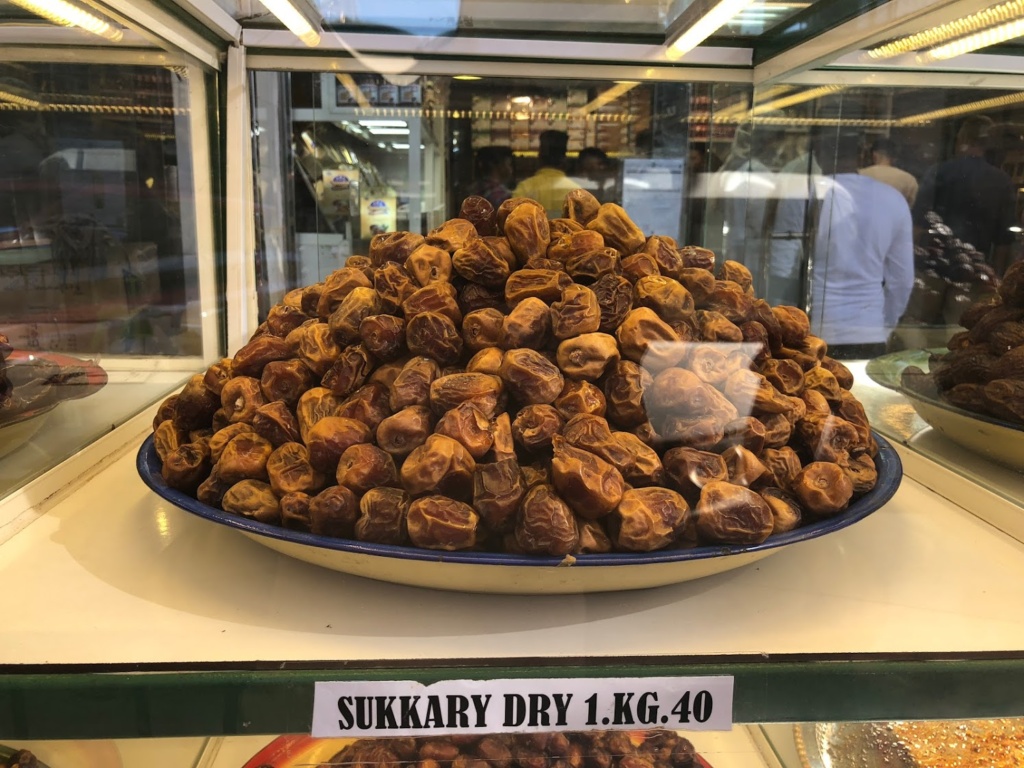 For our final stop of the day we visited the Sheikh Zayed Grand Mosque, the largest mosque in the world.  This was the most anticipated stop on our tour of Abu Dhabi and the main reason we made the trip there. We were not disappointed. With its tall minarets, impressive colonnades lining each side and beautiful white domes, one can't help but feel overwhelmed by its grandeur. The best time to visit is definitely sunrise – if you are an early riser – or during the golden hour as we did. At that time the entire mosque sparkles under the setting sun.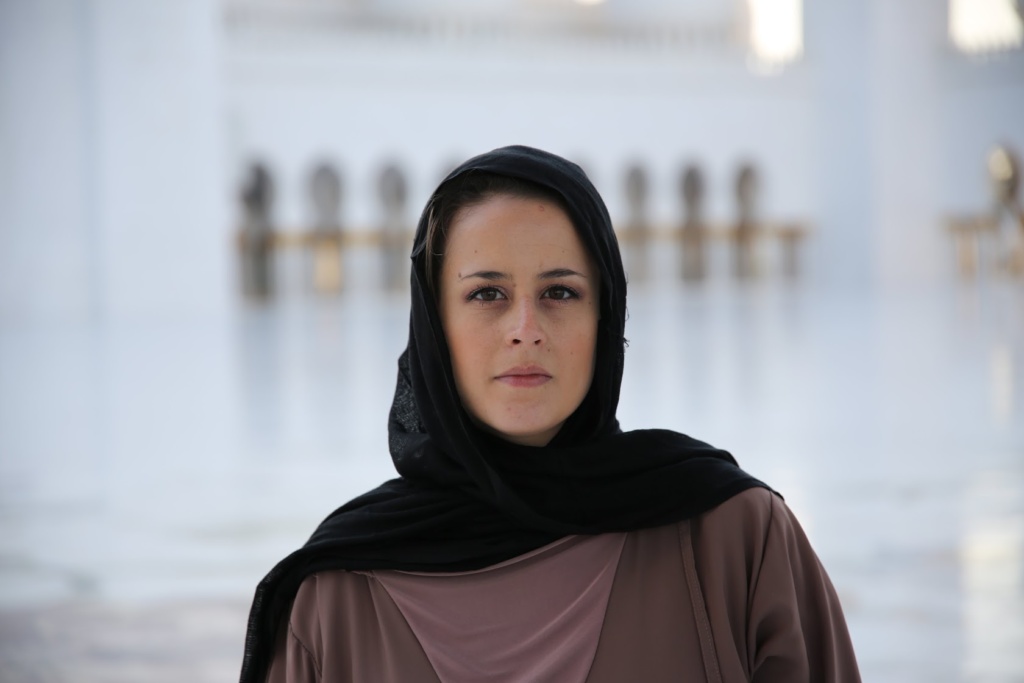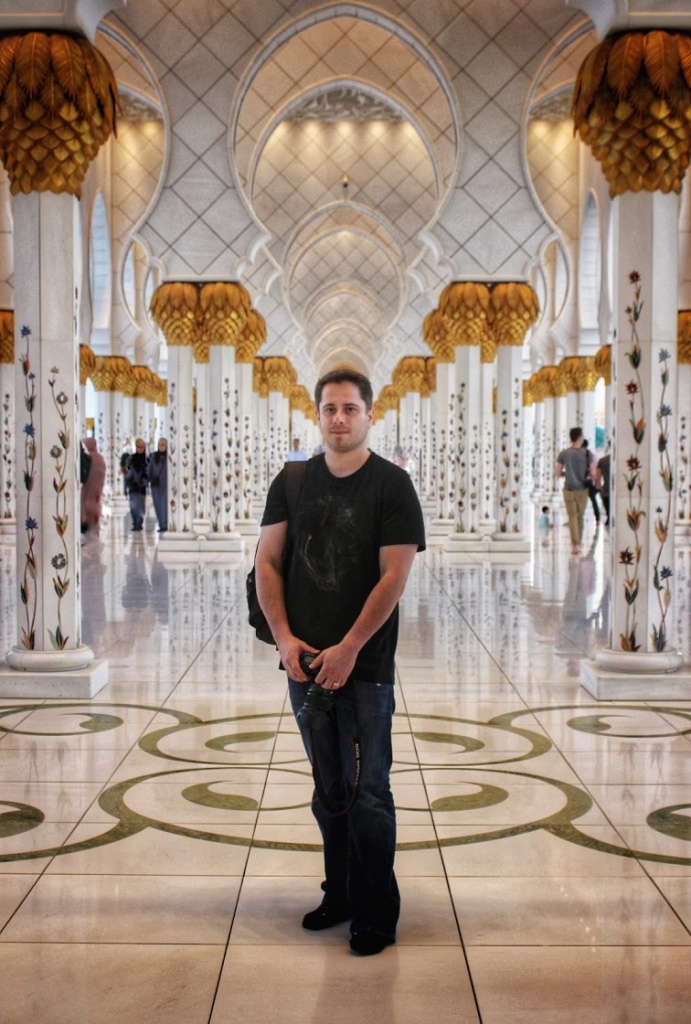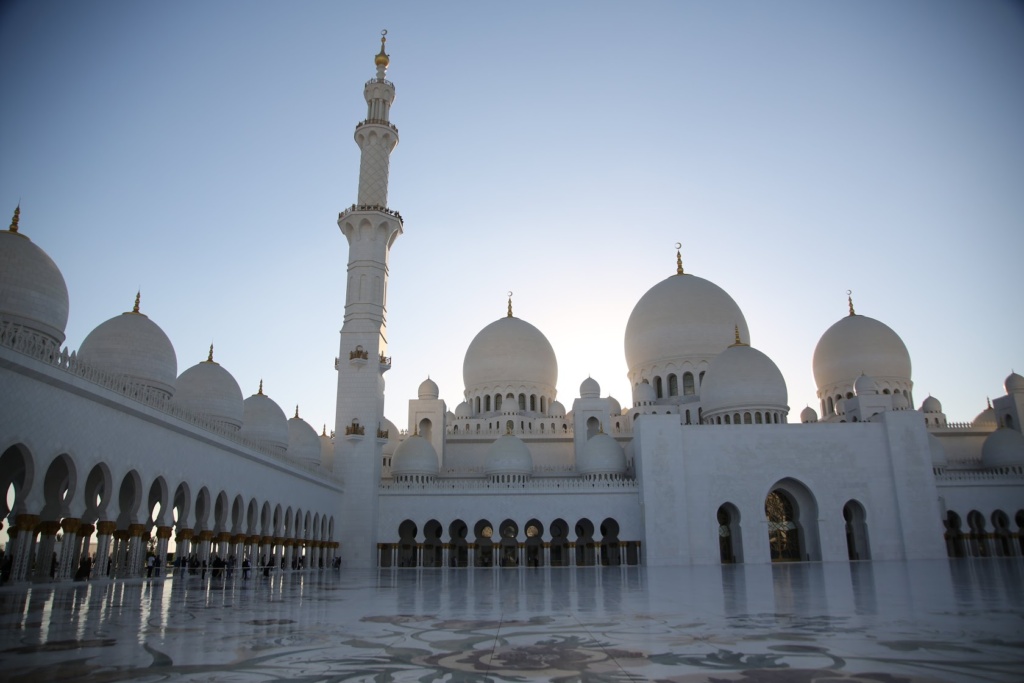 With each new area you explore, you find yourself more in awe. In the main prayer hall we admired the most impressive carpet we've ever see in our lives. At more than 60,000 sq. ft., 2 billion knots and 35 tons this is the largest carpet in the world (we weren't kidding about this place beating every record in the Guinness Book of World Records). The 96 columns in the prayer hall are all clad with marble and inlaid with mother of pearl, one of the few places in the world where you'll find this kind of craftsmanship. It was reminiscent of our trip to the Taj Mahal.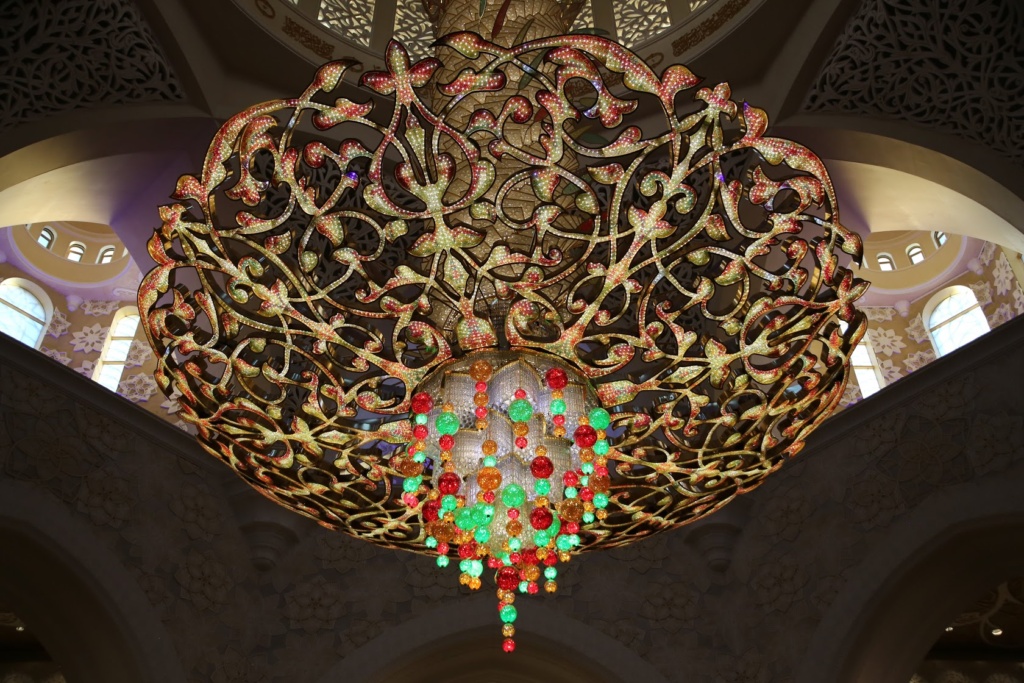 We loved watching the sun set over this beautiful building as we listened to the evening call to prayer.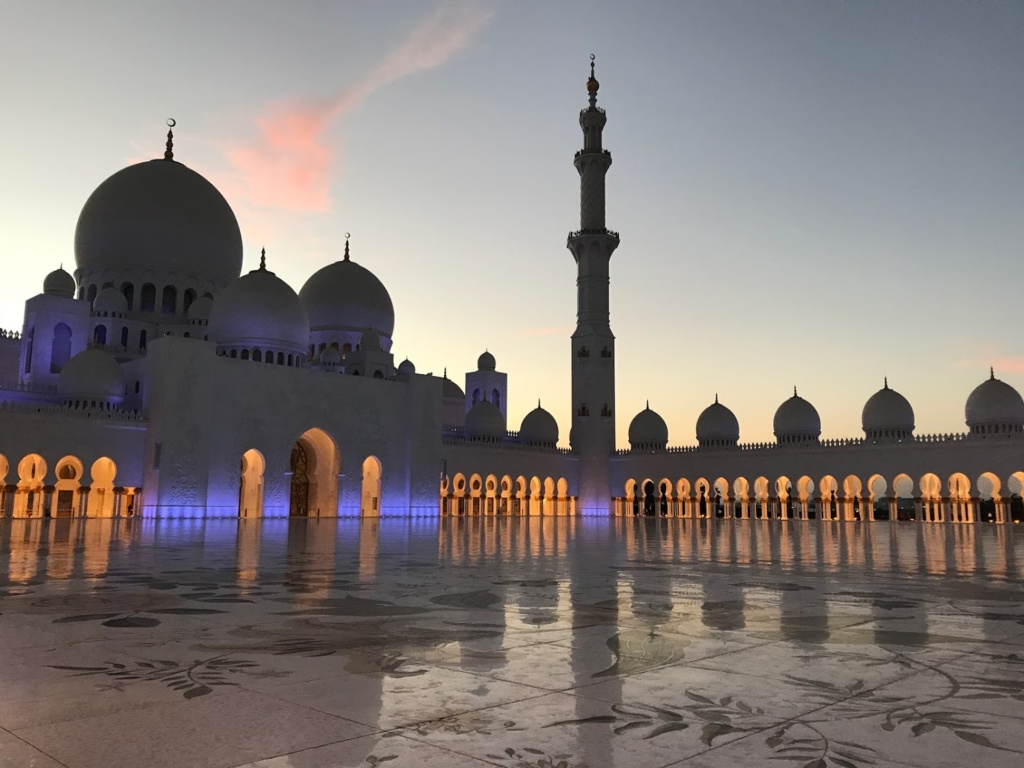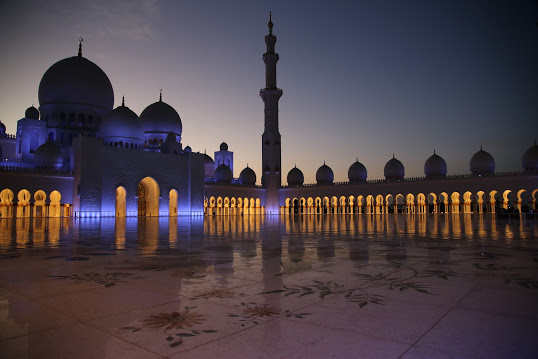 The only downside to the experience are certain people. Unfortunately social media and camera phones have made some people thoughtless and disrespectful. We're the first to admit that we love getting a good photo for our Instagrams, and we'll go to great lengths to get it, but we have to draw the line somewhere.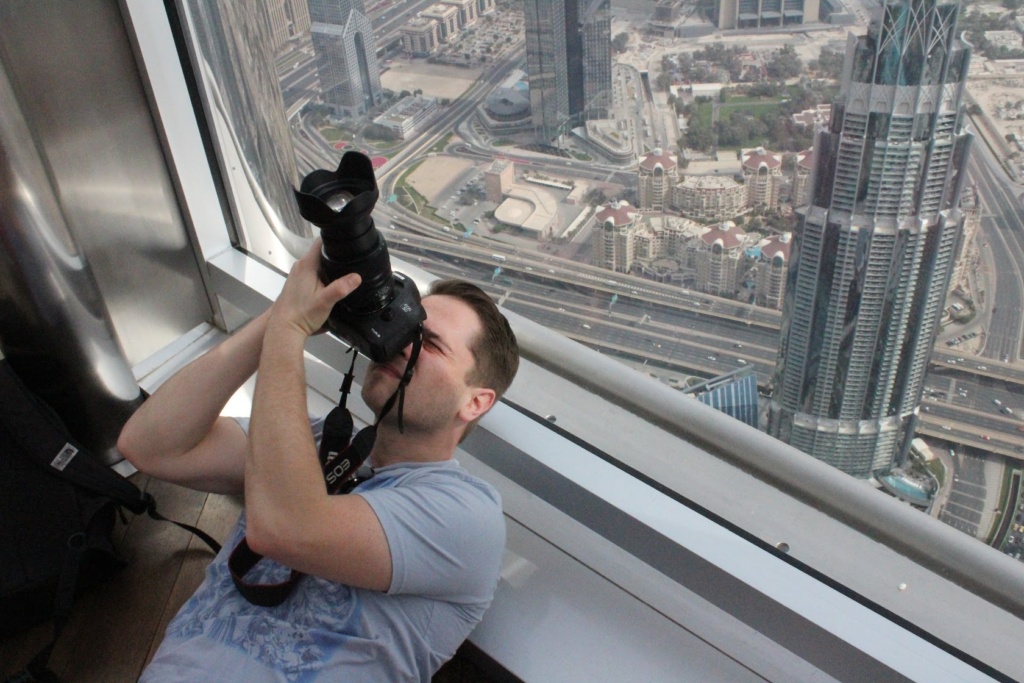 While at the mosque we saw a lot of blatant disrespect: women tucking in their mosque provided abaya or pulling back their head cover to show more hair all to appear more attractive in photos. People not paying attention to their surroundings and stepping into off limit areas, failing to read signs and laughing or talking loudly during the call to prayer.
Since we travel quite a bit this kind of behavior is not new to us. Tourists aren't always the most thoughtful creatures, but it's a shame to see people behaving like this in a place of worship and clearly losing sight of what traveling and exploring new places is all about – to experience things, not to obsess over the perfect Instagram photo.
It's nice to be able to share your adventures with others and we're glad social media allows us to do it, but we believe that there's a way to take it all in AND get your perfect insta shot in a dignified way. Food for thought!