Paw-some London Living!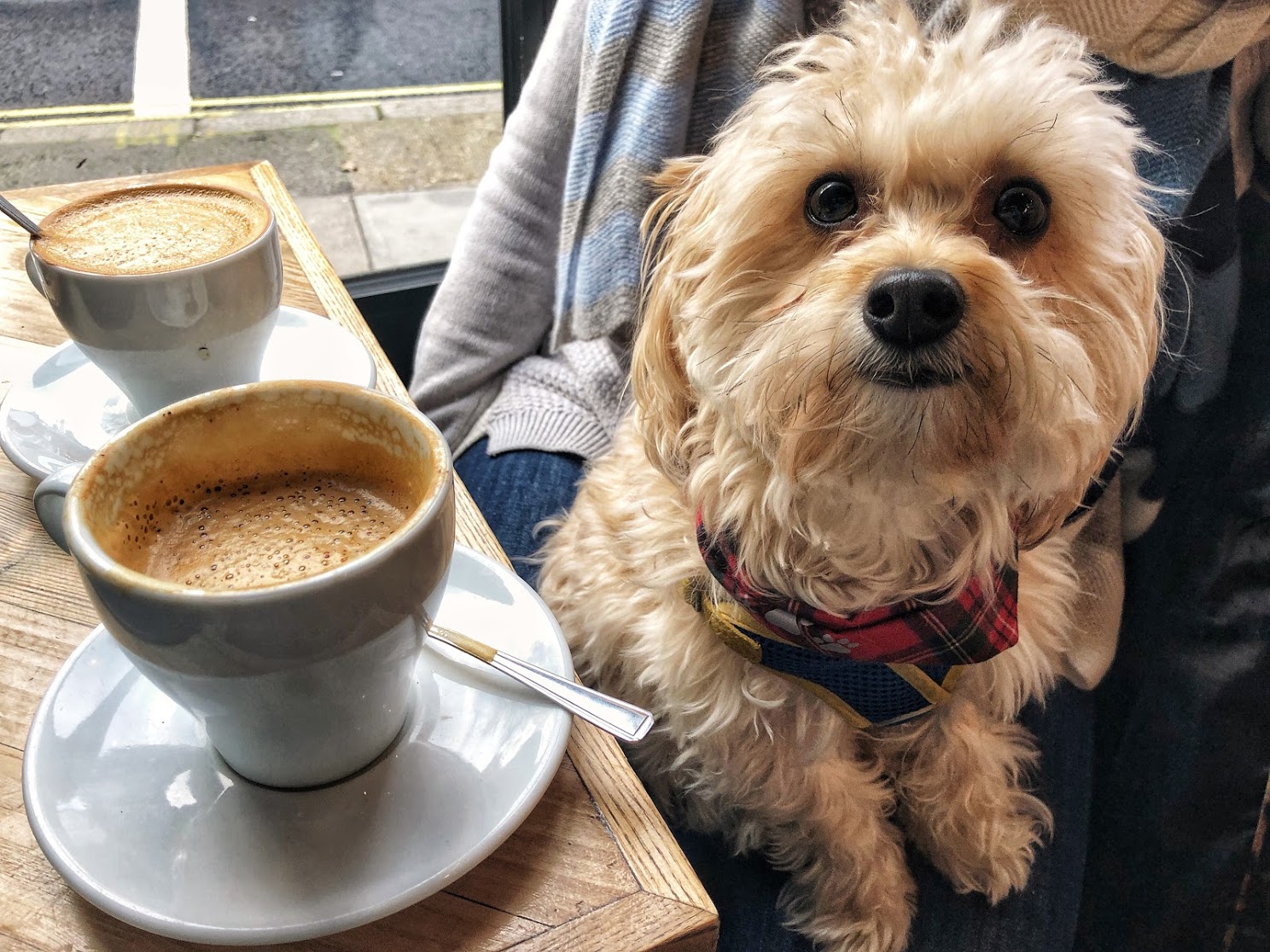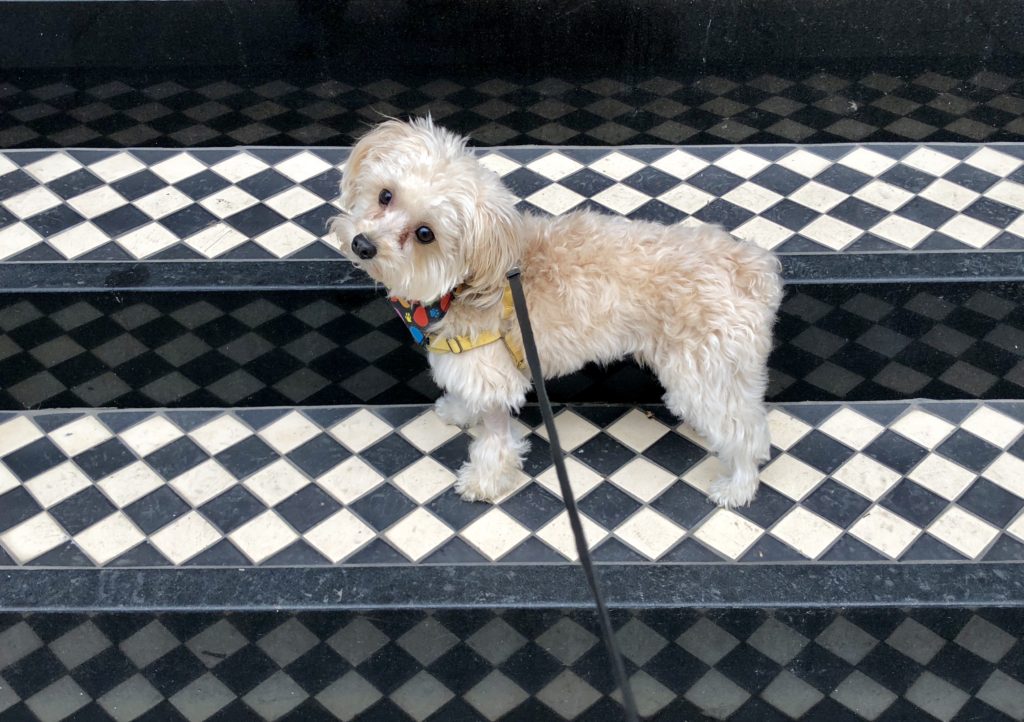 Yup, that's me, Leo. You're probably wondering how I got on this checkered stoop, so let me take you back to where it all started.
2 weeks ago my hoomans handed me off to a guy driving a windowless van (I always thought it was a big no-no to go off with strange men in white vans, but this guy was  nice). We drove for a while and suddenly I smelled the familiar aromas of an airport.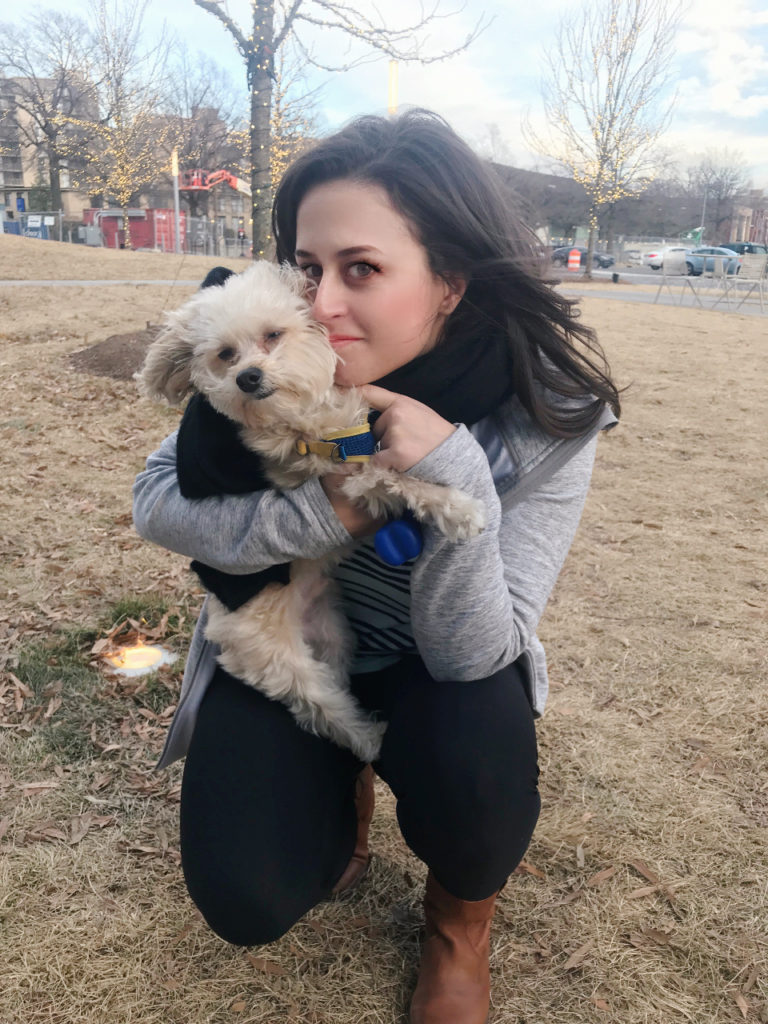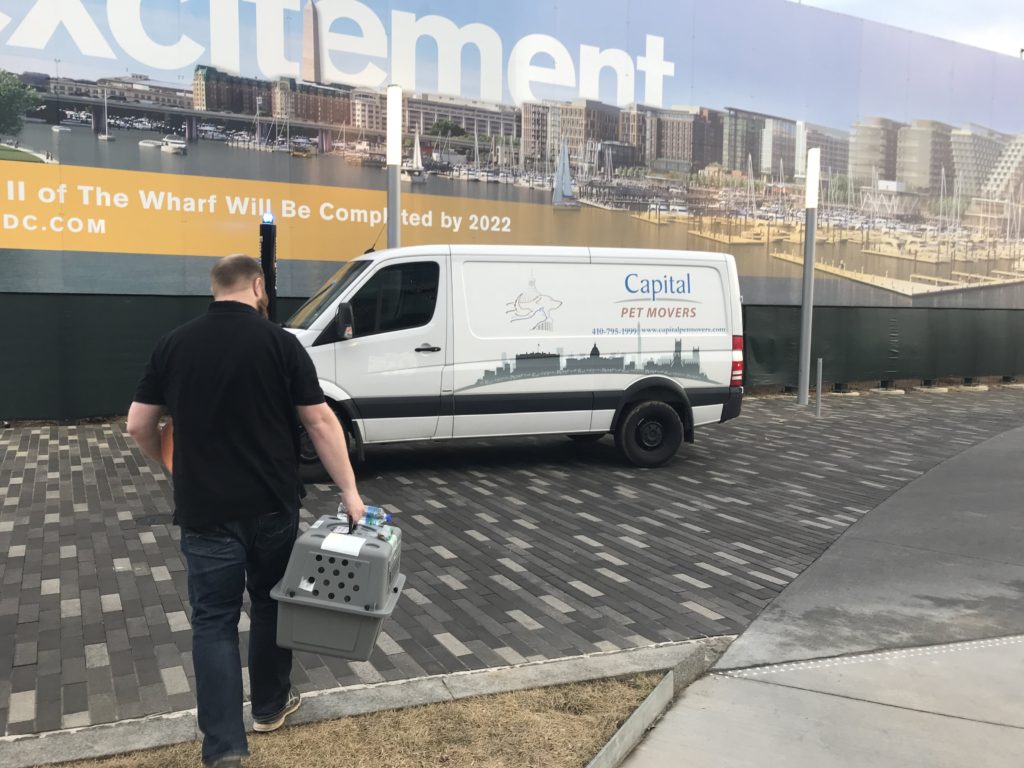 Hours later I was loaded into the underbelly of an airplane where I settled into my flight. The pilot even stopped by to say hi before takeoff. The inflight meal consisted of kibble with a side of kibble and some kibble for dessert. Unfortunately they only serve water in the cargo hold (no boozy drinks for those of us below deck). I watched a few movies (Air Bud, Homeward Bound and 101 Dalmations) before being gently rocked to sleep by some light turbulence.
The flight just flew by and when we arrived a nice man with a neon jacket and a weird accent offloaded me via a conveyor belt and radioed my hoomans on the jet bridge that I was alive and well.
Then I was hauled to Heathrow Animal Reception Center where the friendly staff gave me a warm welcome. I checked into my own room and was able to stretch my legs and use the potty. Finally they processed all my customs paperwork, which in true bureaucratic fashion took FOREVER (literally 5 hours!).
But soon I was reunited with my hoomans.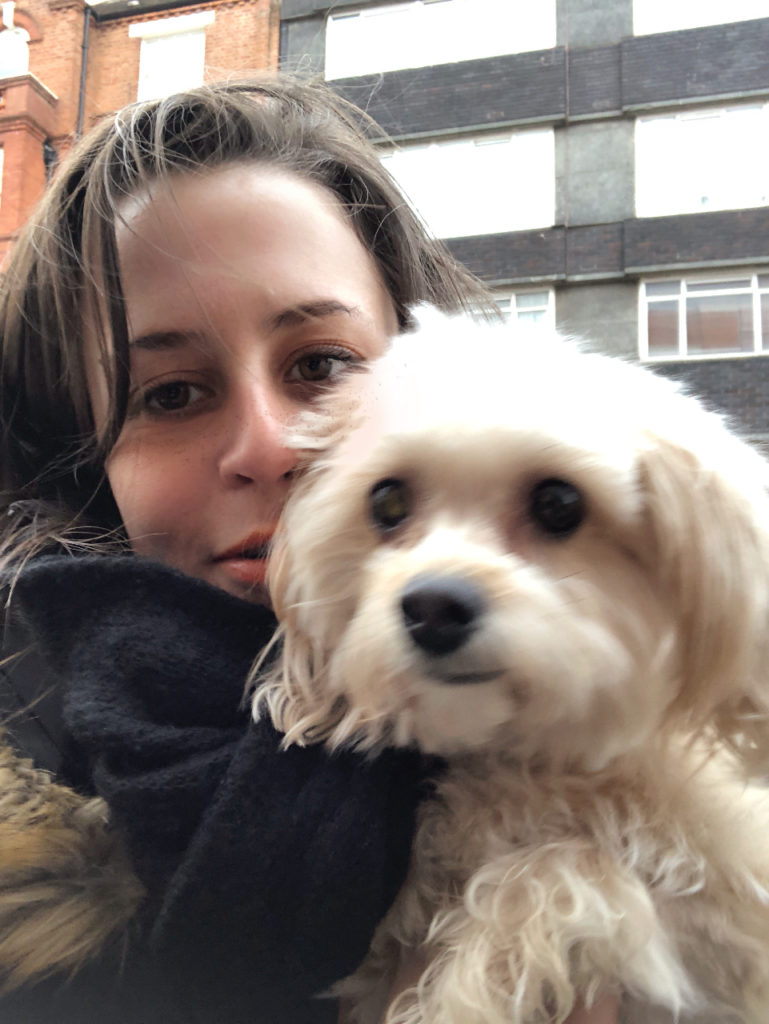 They offloaded me from the van and I immediately realized that I wasn't at Isherwood Forest anymore. Everything had a new smell and the sky was grayer than back home. I was excited to start exploring this strange new place they call Hamlet Gardens.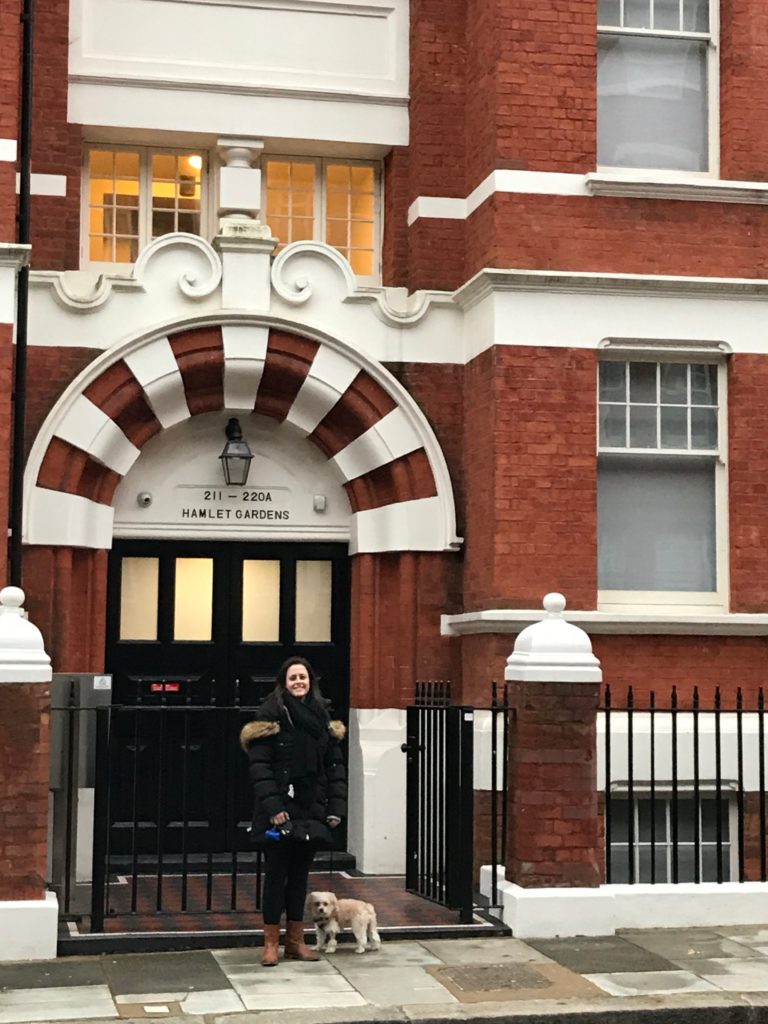 I was so pooped when I got there that after a quick stroll around the block to mark my new territory I PTFO'd.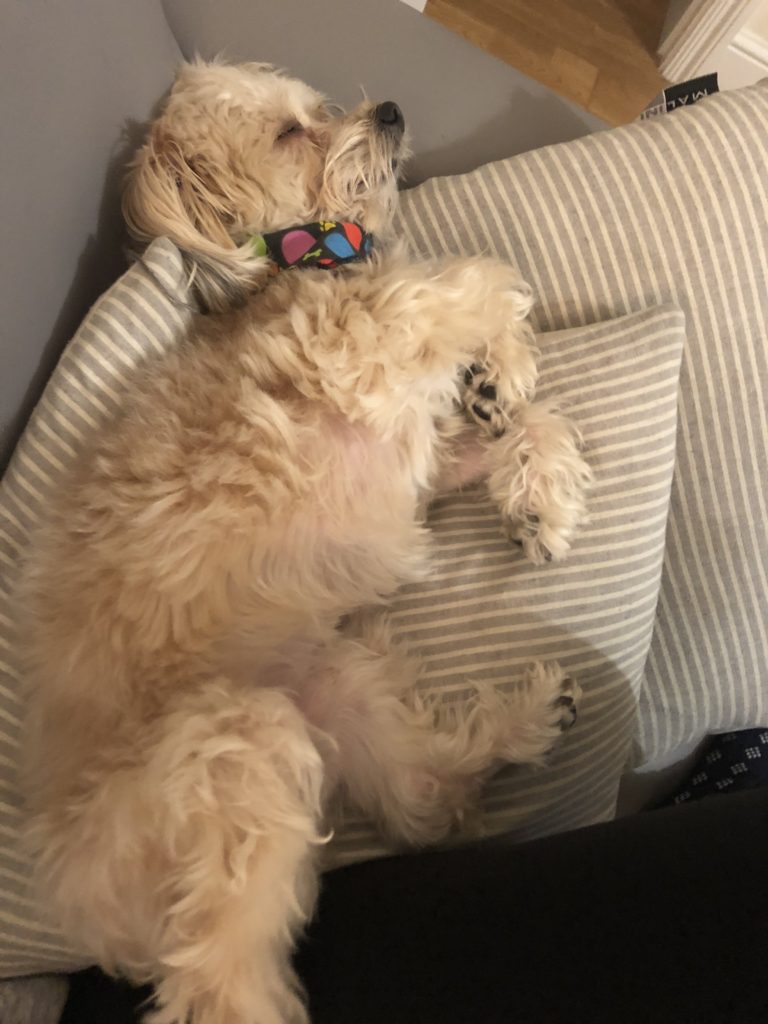 Once I got a chance to catch up on some ZZZ's the hoomans and I decided we should explore our new 'hood. Just across the street is a huge park called Ravenscourt Park. The best part about this park is that all the dogs get to run around off lead (they call leashes "leads" around these parts).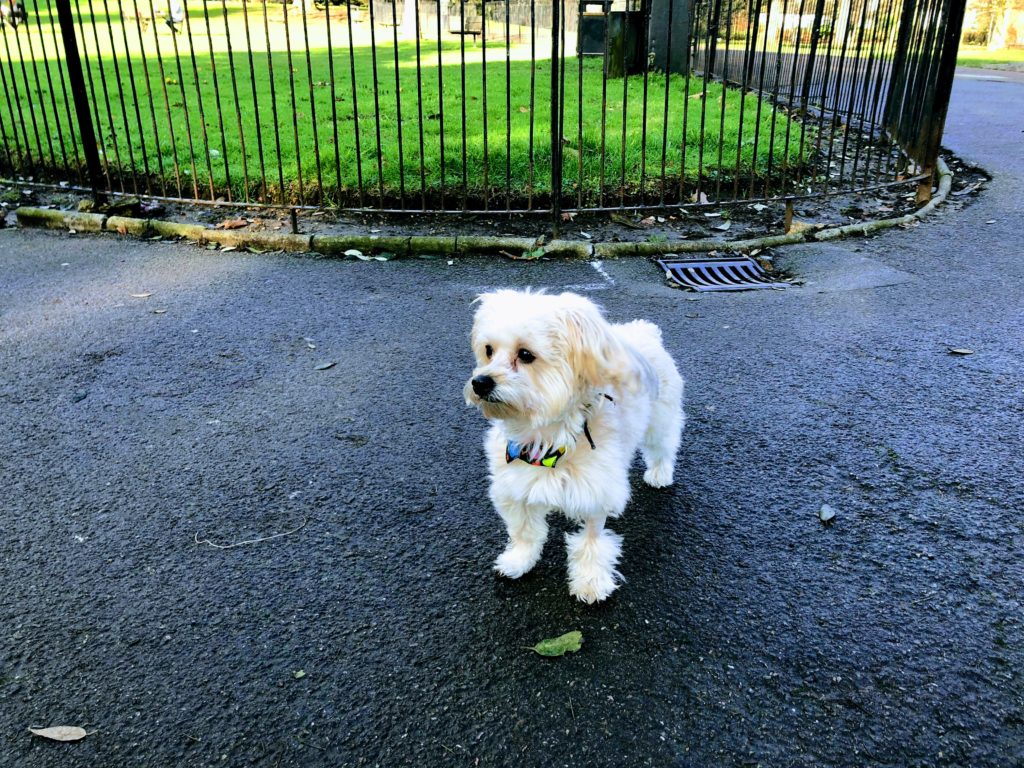 I thought I was pretty well travelled having ridden on planes, boats and of course, in cars, but nothing could prepare me for what I did that first weekend. The hoomans strapped me into my lead and took me up what seemed like a million stairs and then we waited….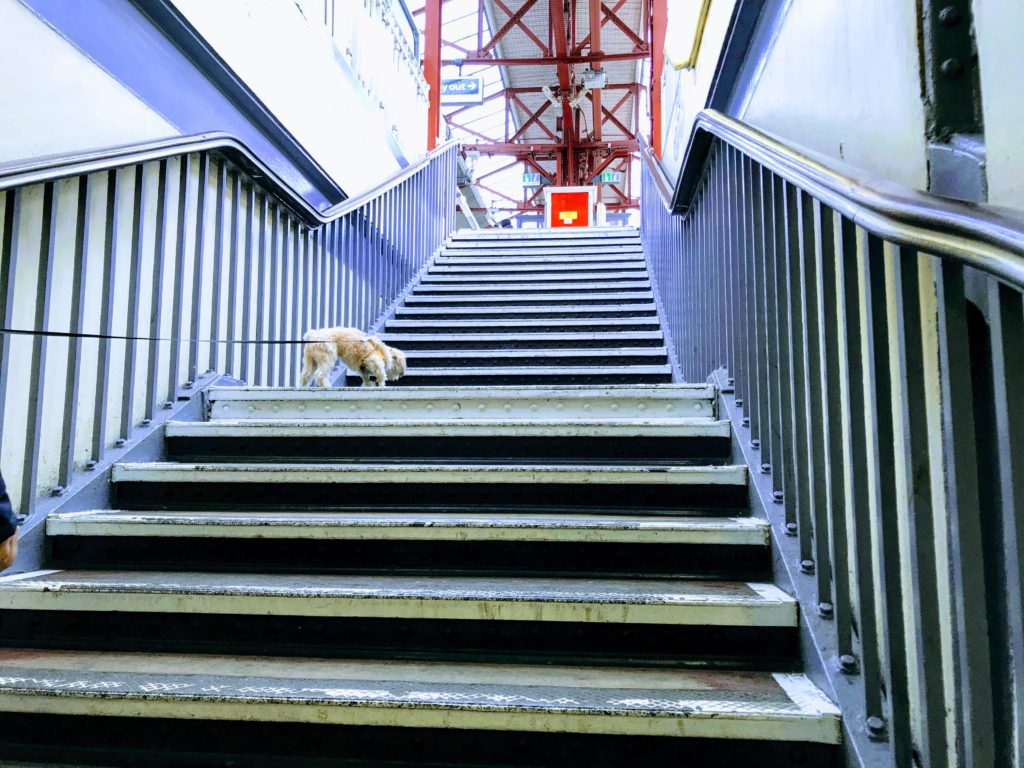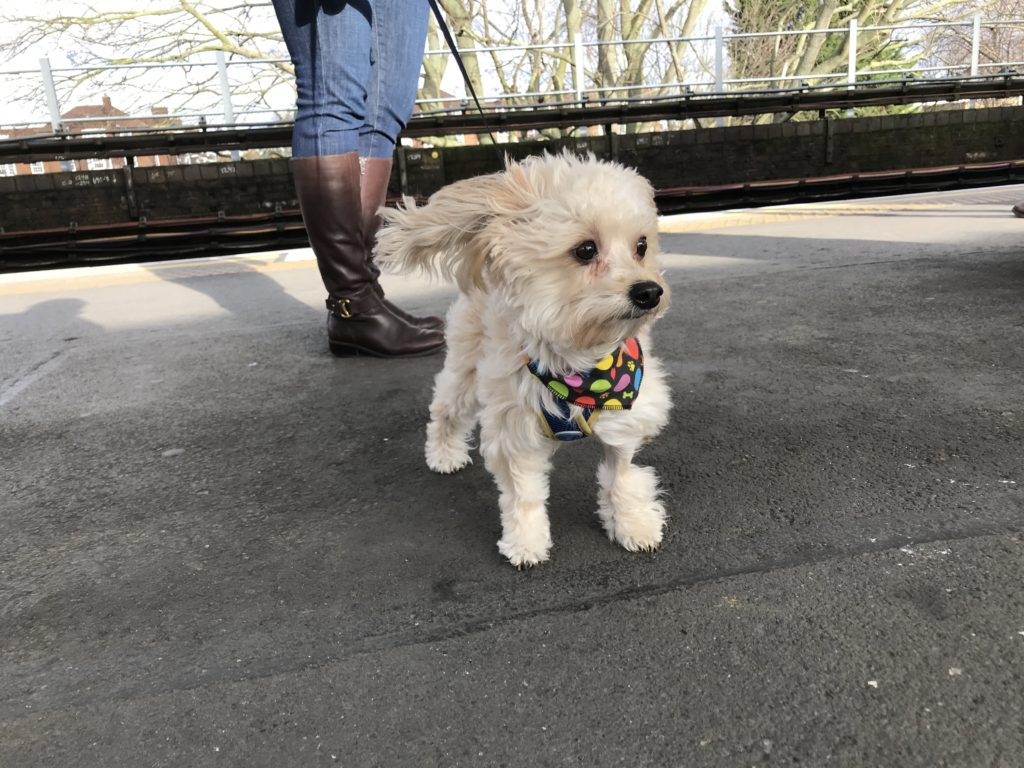 until I got a chance to go on my first train ride on the London tube (cousin Kieran would be so jealous)!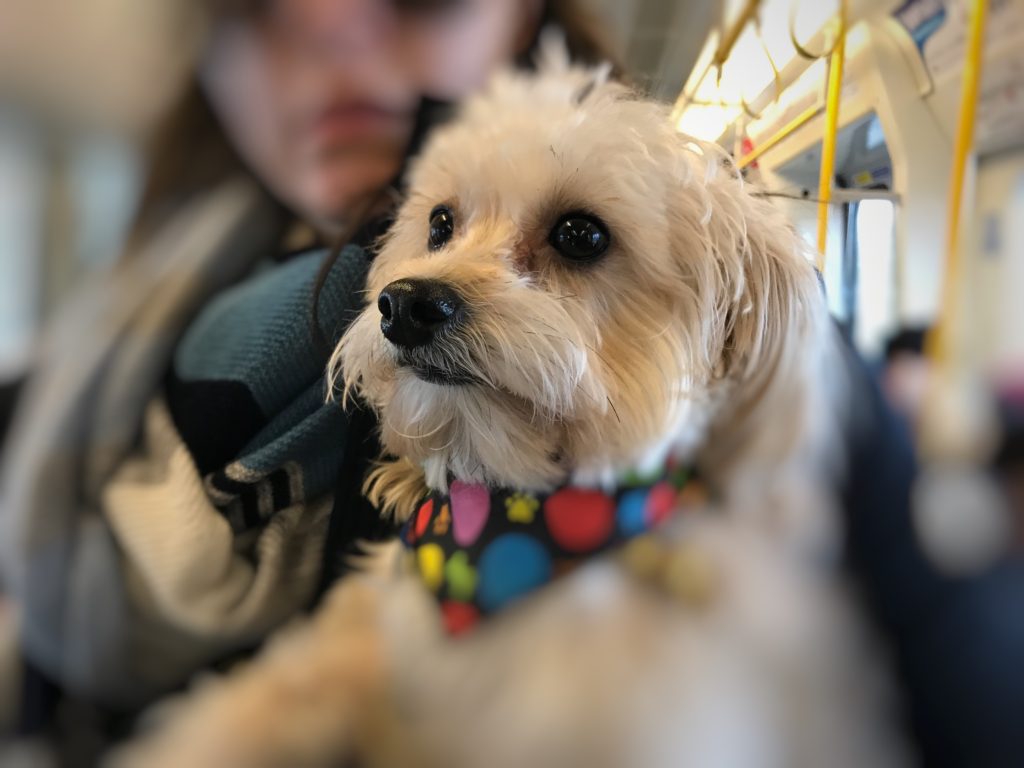 We got off the train and I got the chance to walk around for a bit and explore. We had to stop and take a glam shot in front of the gram-worthy houses in Notting Hill and mom did some shoe shopping and practically everywhere we went people stopped to tell me how ever-so-cute I am (so things haven't really changed much on that front).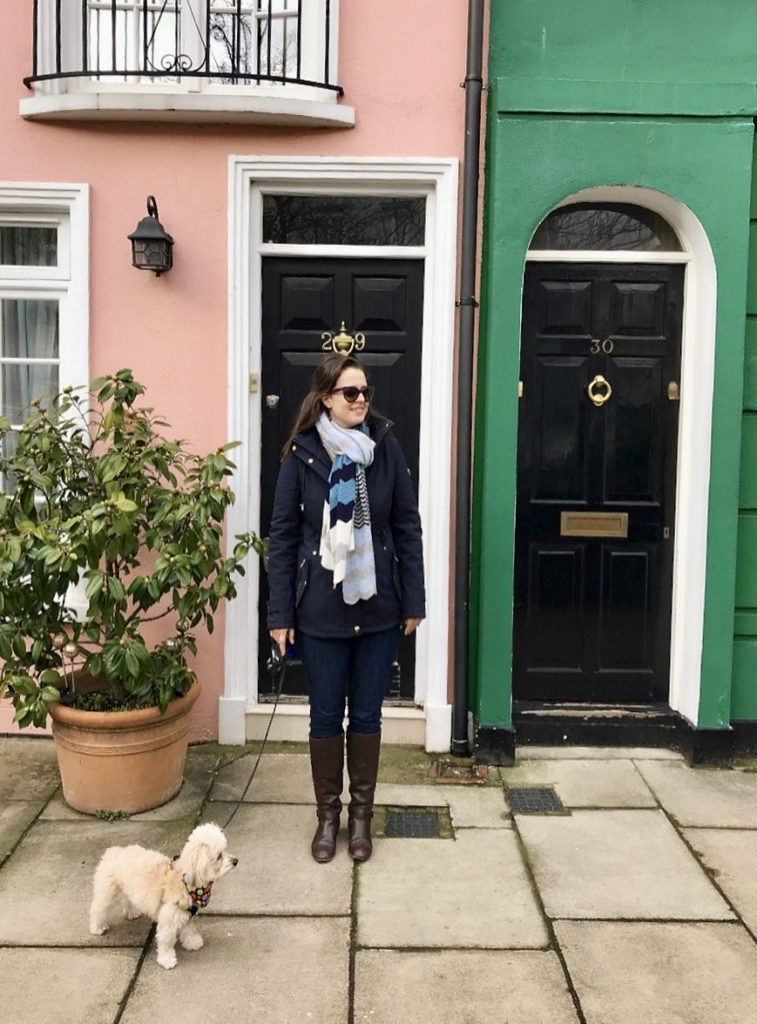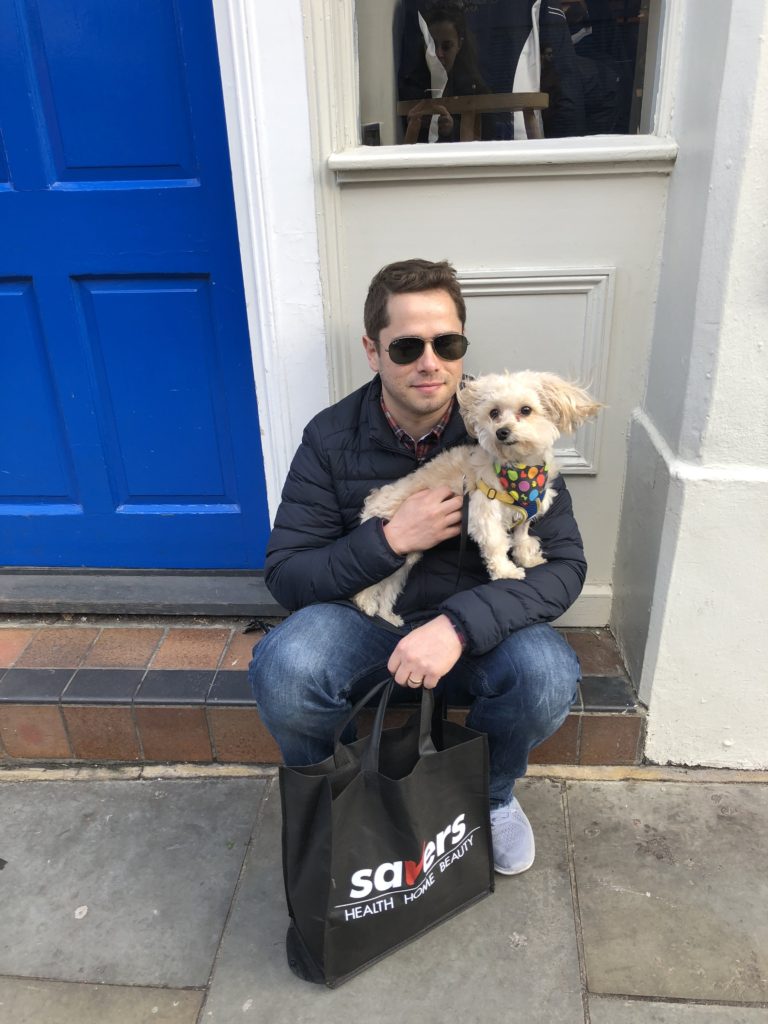 Lucky for me, they allow dogs everywhere in this new place so I get to come along on a lot of outings.
I even got to join mom and dad for Sunday Funday at the pub!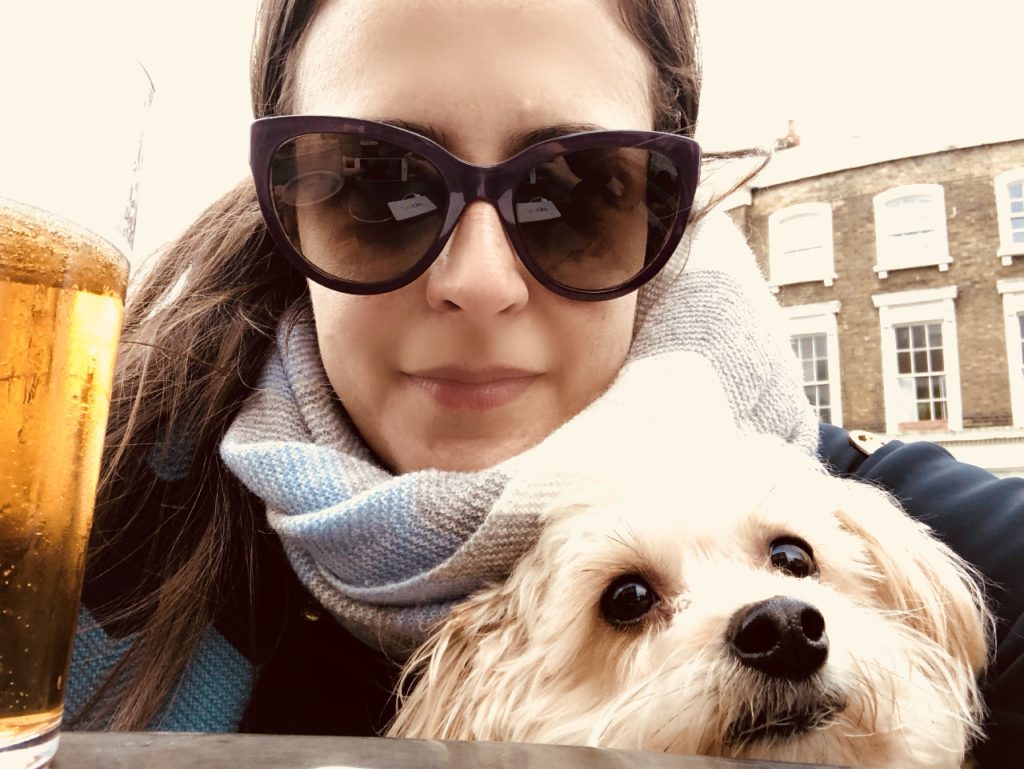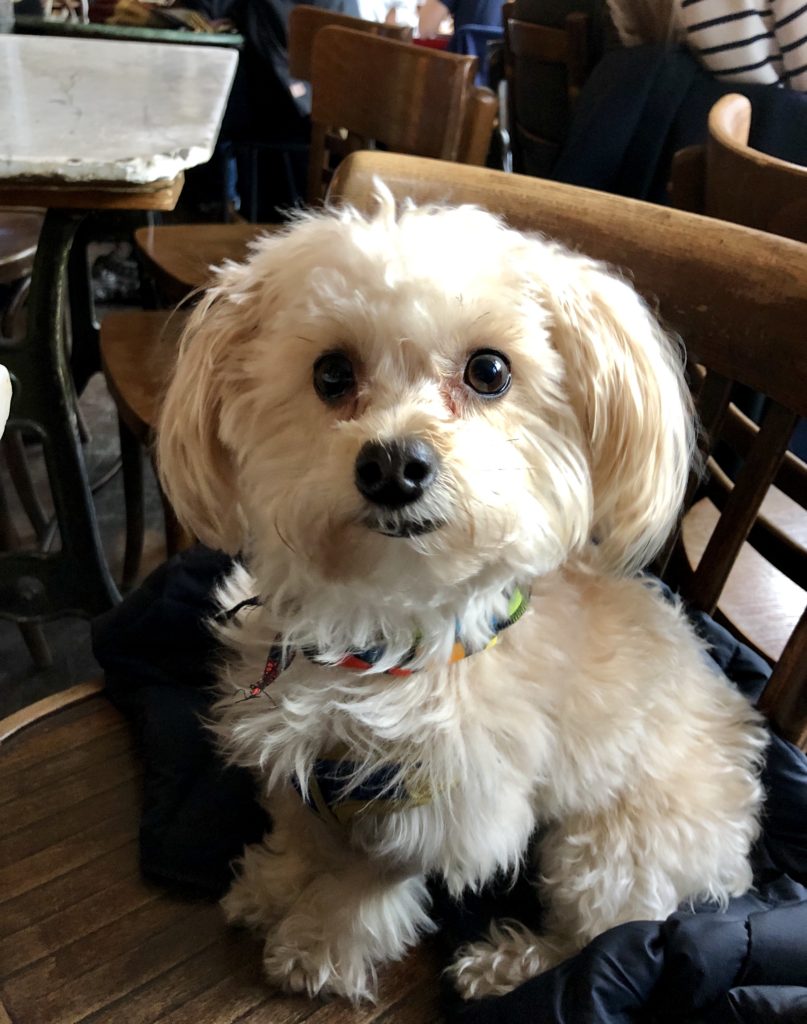 With our bellies full and a nice buzz we headed back home on the train and I promptly fell asleep on the couch when we got home.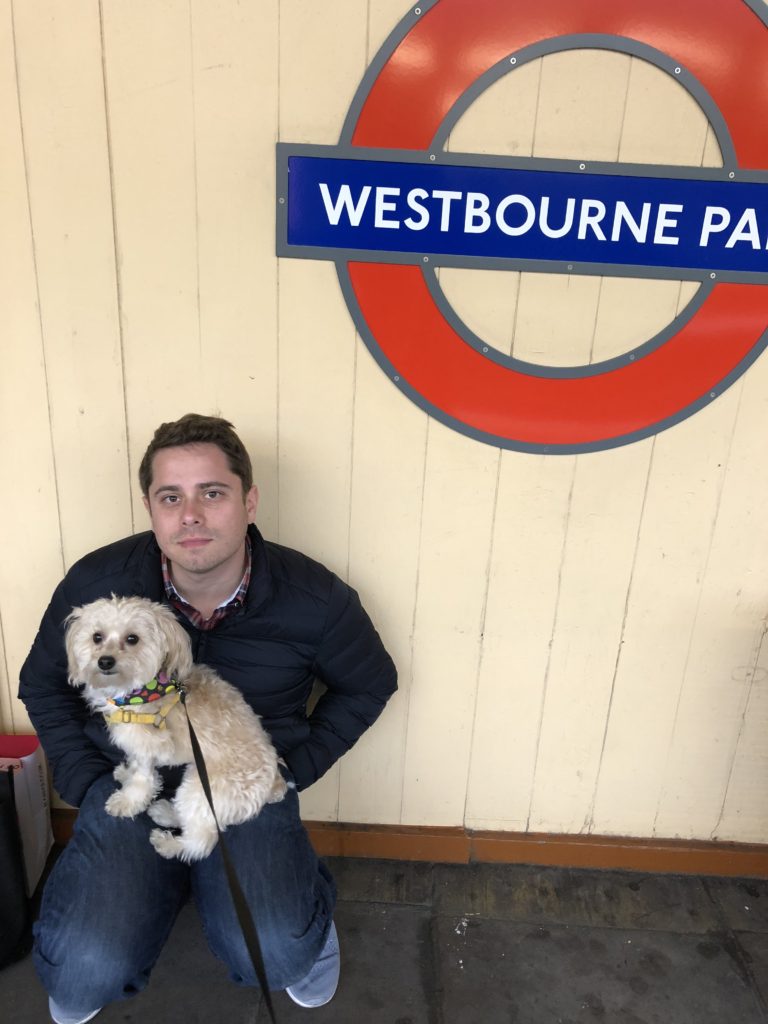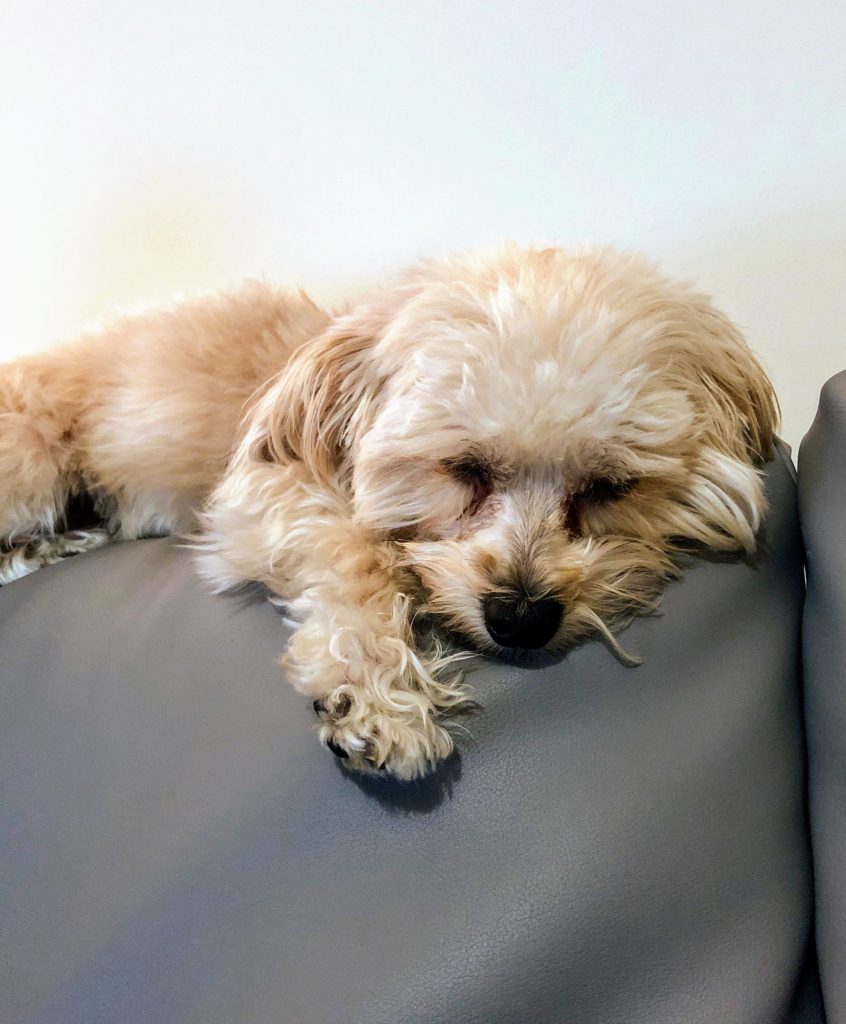 That first week was crazy! The second week things settled down a bit. Mom went back to work on Monday so I've been spending some quality time with dad. We play fetch and go on walks in the park where I'm slowly making friends with the extremely well behaved neighborhood dogs. Dad spends a lot of his day applying for jobs and working on his computer, so I use that as an opportunity to hang out with my toys and catch a quick nap. I'm not used to mom being away all day so when she gets home I smother her with kisses.
I really love this new place and can't wait to share more of my adventures with you. 'til then, follow everything I'm up to on my insta @livinlavideo.
Sniff ya later,
Leo