20 Months In – Updated FAQs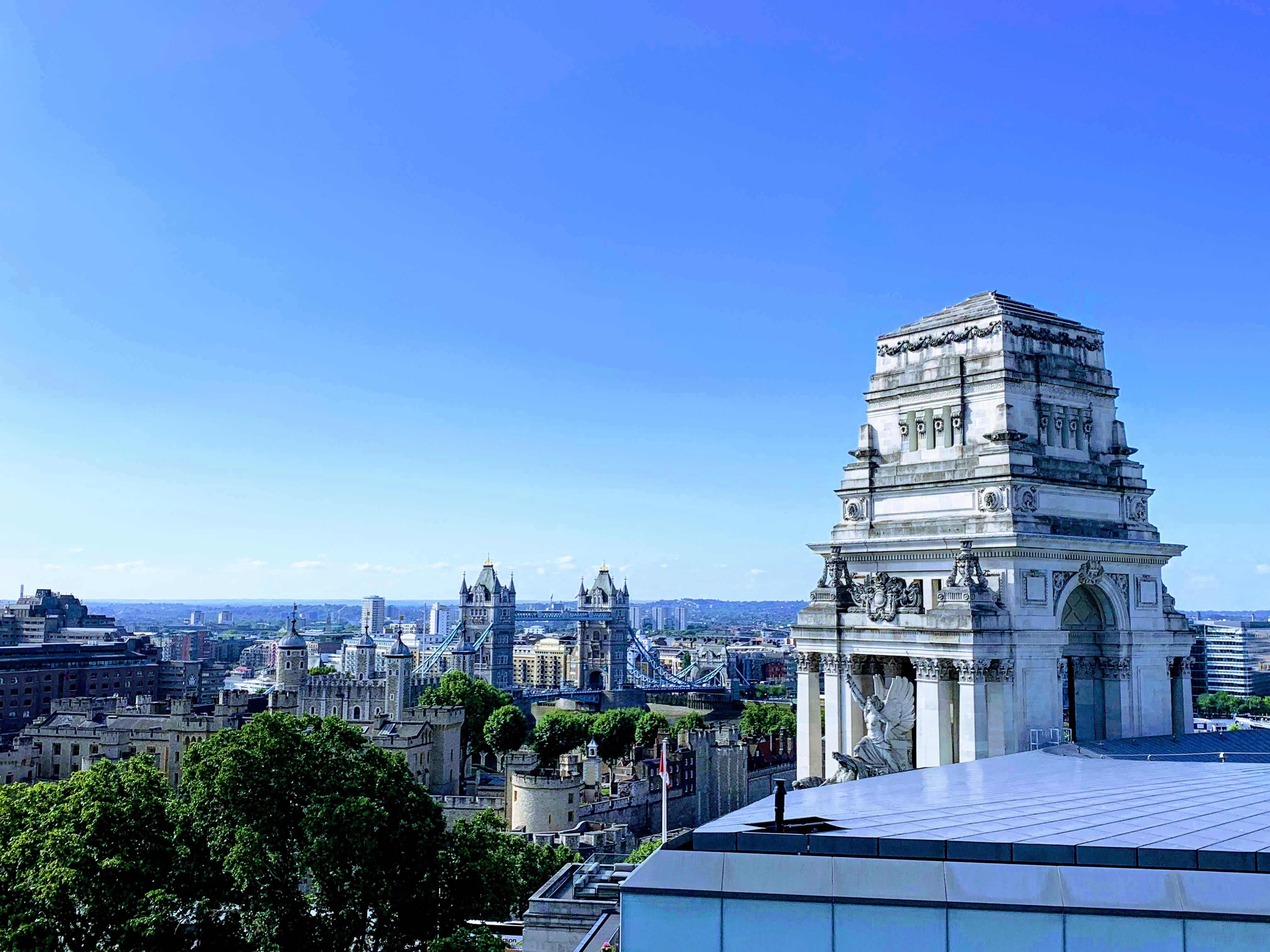 As the days get shorter, autumn (British for fall) creeps closer and Jason, Leo and I enjoy the last few sunny and warmish weekends that London has to offer, I can't help but think that 2020 is less than 4 short months away. And with that, our little family is approaching nearly 2 years living in London. So here is a round up of the most frequently asked questions we've been getting recently from friends, family and colleagues.
What are you and Jason doing in London?
Living life and making new experiences mostly. Jason, Leo and I initially moved to London because I had the opportunity to transfer with my previous company (eBay) to a new role in London and we'd talked about living abroad as something we might want to try some day. As life would have it, I've now moved on to an exciting new opportunity with another company, Hilton. Jason has been putting his skills to use working various video production jobs, most recently with the London Science Museum.
Do you still enjoy living in London?
For the most part, definitely. As with ANY place it has its pros and cons, but for now, the pros are outweighing the cons. Perhaps we should write a separate post on the pros and cons of living in London, but for the purposes of this brief FAQ here are the top three reasons we are still enjoying living in London: 1. Having the ability to have new experiences together that are teaching us so much about what we want out of life and our relationship 2. The ability to easily travel to amazing destinations 3. London is a magical city with so much to do and see, there's never a dull moment.
Does Leo like it?
By all accounts Leo enjoys London very much. I can't speak for him – and trust me I've asked – but I think there are 3 main reasons he likes it here. 1. He speaks the language 2. There are lots of big parks (which he spends a minimal amount of time at because he much prefers the indoors where all his toys are) 3. He enjoys going to the pub, local coffee shop or brunch pretending to be a dogfluencer. (#3 is really just a ploy to get you to follow his Instagram @livinlavidaleo, because his micro influencing is currently a little TOO micro for our tastes)
What do you miss most about America?
While it remains true from our previous FAQ that the proximity to friends and family and the square footage of our home are some of the things we miss most, I think we've gotten to understand a bit more about the British way of life that has made us realize we miss other things about America. Some of those other things include: good Tex-Mex, HBO Go, peanut butter that doesn't taste like cardboard, Jason's favorite (and only acceptable) deodorant brand (I swear every time we come back from the US our suitcase looks like we're trying to sell men's deodorant on the UK's black market), the ability to take Leo with us on trips (more on that below), servers that are working for tips and pretend to care how you're liking your food, customer service that is 15% more logical and less bureaucratic.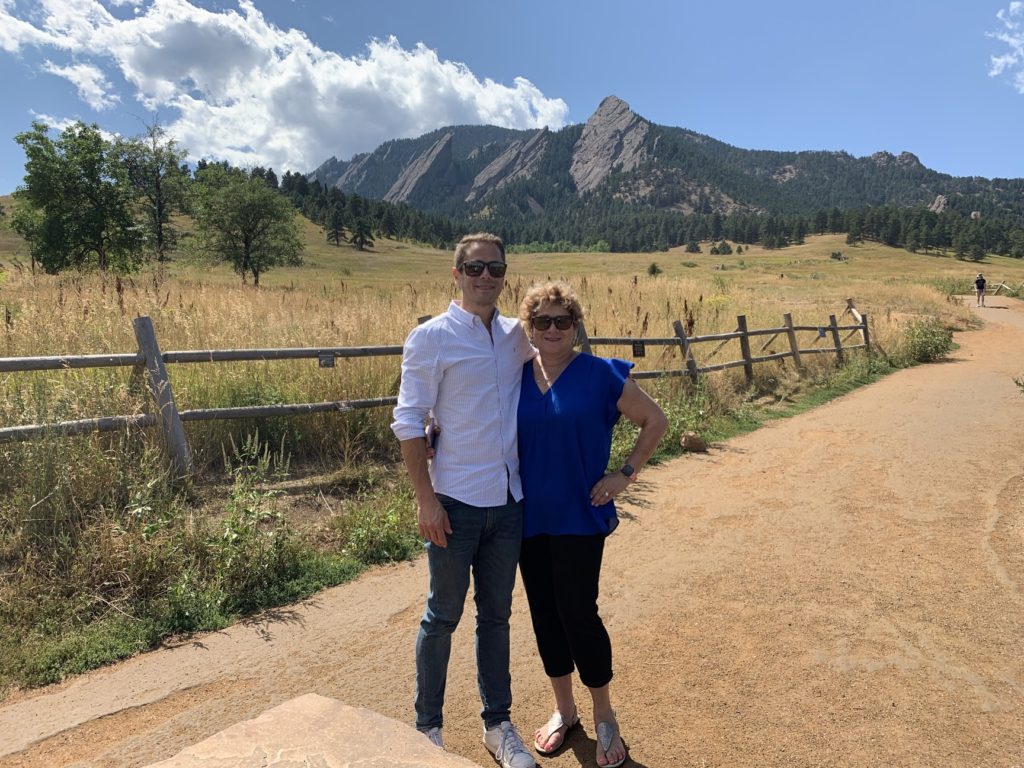 What do you hate most about the UK?
Basically that it doesn't have the things we miss about America. I'll caveat this by saying that all of the above mentioned things are 1000% 1st world problems. The other thing we hate, is probably more of a London thing than a UK thing, but that thing is THE SLOG. I think that's the right word for it – the slog is having to live alongside 8 million other people – in harmony. It can be tiring to fight your way out of a packed train every day on your commute home and to step in dog shit every month because not everyone believes in picking up after their dog. The slog experience is probably not unique to London and a thing in most major cities, but the population of London is more than 10X the size of Washington DC, so for us it's a newish experience. Plus many people are painfully passive aggressive (a lovely trait London seems to bring out in people) and usually sad about the weather and It seems the bigger the population, the more peoples' common sense goes out the window.
How do you manage to have enough vacation to travel so much?
As the UK Government would say 'Most workers who work a 5-day week must receive at least 28 days' paid annual leave a year. This is the equivalent of 5.6 weeks of holiday'
And as the US Government would say 'Under US employment law, there is no requirement that employers offer paid leave to their US employees. However, the reality is that while there is no legal obligation to provide paid vacation time, the majority of US employees are offered some sort of paid holiday leave.'
File that under 'things we like most about living in London.' But in all honesty, while we do take 2-3 lengthier trips per year we always take advantage of regular and long weekends. Most of our trips are just for the weekend – leave Friday after work and return back Sunday night late. We do this for countries that are closer like the Netherlands, France and Spain, while reserving the lengthier trips for destinations that are a bit farther like Greece. Bottom line is that here in the UK traveling to new countries is like traveling to another state in the US, but if all the states were a lot closer together.
One of the main reasons we moved to London is travel, so we're putting our money where our mouth and taking full advantage of this opportunity.
What do you do with Leo when you're traveling?
Well obviously there's a waitlist to watch Leo because of his micro dogfluencer status, but most times we pay what can only be described as a "daycare-like" sum of money to have a friendly Brazilian family watch him. Don't worry he is obsessed with them and we've resorted to the fact that he will eventually happily run away with them. The reason we can't bring Leo with us is because of the tight restrictions on animal travel in and out of the UK as they are a rabies free country.
What's happening with Brexit?
Does anyone really know?
What's the best trip you've been on?
An impossible one to answer. Each one is special in its own unique way. What I can tell you (and list for myself to look back on when I'm old) is one memory that has made each of our trips special
Dubai – Upgrading to Emirates Business Class (It's impossible to look at economy the same ever again)
Milan – Experiencing the cathedral's rooftop and eating Luini Panzerotti together
Copenhagen – Getting extremely lucky with the weather in April and testing our marriage navigating a little boat on the choppy Copenhagen canals
Brighton – Leo's first British beach weekend and the beginning of what would an extraordinarily sunny British summer
The Cotswolds – Driving from English village to English village and randomly ending up at the majestic Blenheim palace
Croatia – Getting to experience Europe with visiting American friends and the hidden beach we discovered on the first day
Mykonos – renting an ATV and going all over the island to amazing secluded little beaches
Puglia – the hotel. the setting. the olive trees.
Modena – the race to eat at the world's best restaurant and my tears as I ate a dish called '5 ages of Parmigiano Reggiano' – Watch the full story here.
Prague – meeting some of Jason's family for the first time
Lisbon – unusually rainy weather which allowed us to enjoy a 3 hour lunch over two bottles of red wine
Porto – celebrating New Year's Eve with posh Portuguese people at the Yatesman Hotel
Marrakech – Walking around the souks looking for the perfect souvenir
Valencia – Experiencing the Fallas parade
Bordeaux – deciding to rent two e-bikes and go 40 miles along the French countryside on our own
Margate – Leo's second British beach trip
Cliffs of Dover – having weather so beautiful and clear we could see the coast of France
Madrid – a dinner experience with locals via AirBnB. Madrid is when I started to dabble into making short videos of our trips.
Nice – our lazy beach day and the first ocean swim of the summer.
The Hague – the miniature village.
Sicily – our music-video-like boat day with friends – in fact i did make a music video of our entire trip.
Are you coming back?
That's our current plan. We know this is a once in a lifetime opportunity and we will strive to make the most of it knowing it could come to an end at any time.