36 Hours in Copenhagen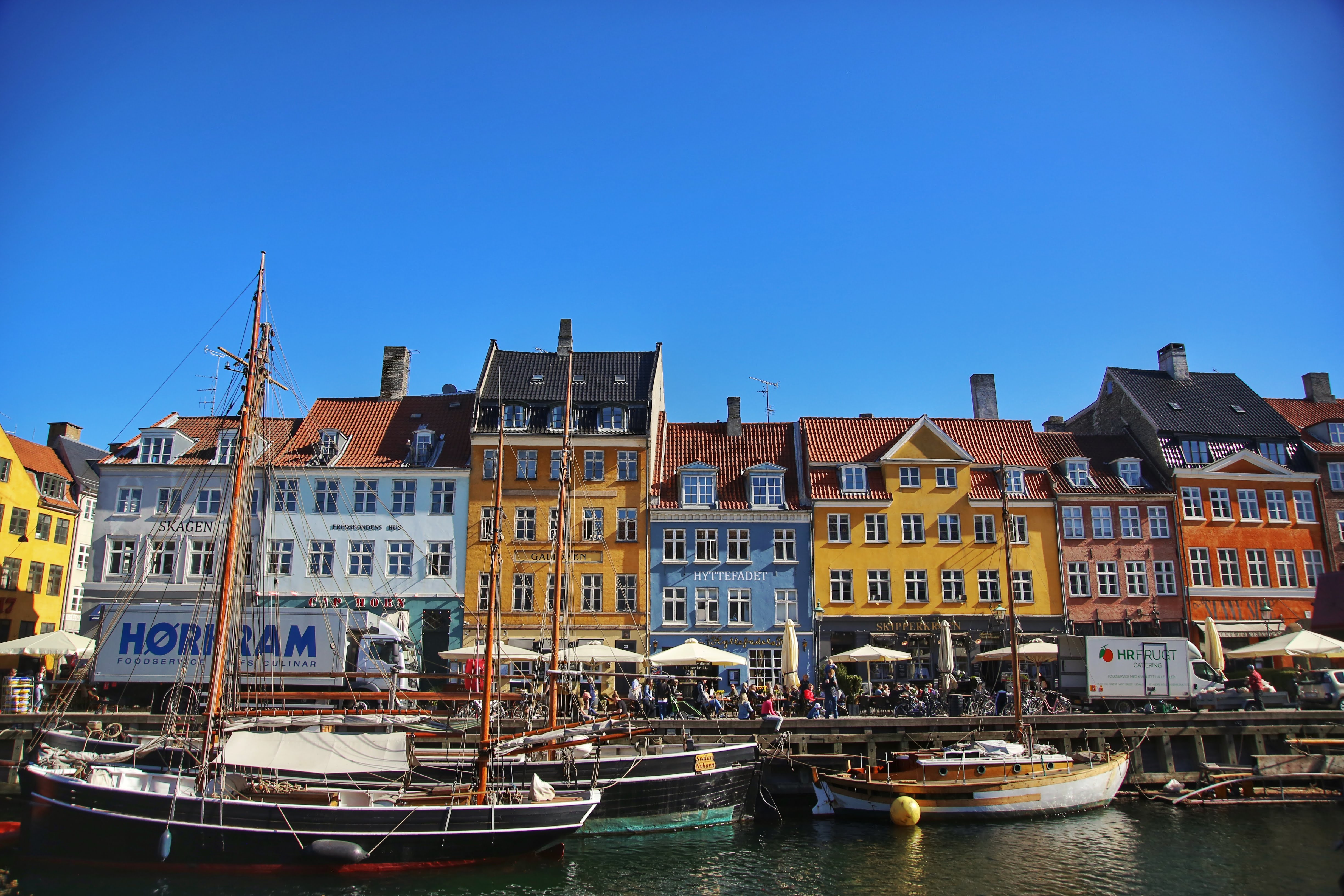 Last week we traveled back home to the USA for the first time since relocating to the UK in January. Friends and family were dying to know: how do we have enough vacation days to take all the trips we've already taken in just a few short months?
Well, first off, nearly all workers in the UK are entitled to around 30 days of vacation and an additional 8 public/bank holidays. That's nearly 6 weeks of vacation per year (or holiday as they call it here), which is considerably more than most US workers get. Secondly, most places can be visited over a weekend. There are about 1700 miles between Washington, DC and Denver, CO, but only about 800 miles between London and Copenhagen.
So we decided to take a weekend and tick this lovely Danish city off our bucketlist. Leaving Friday after work and getting back Sunday afternoon doesn't leave a ton of time to visit a city, but Copenhagen's compact size makes it a perfectly manageable place to explore in just 36 hours.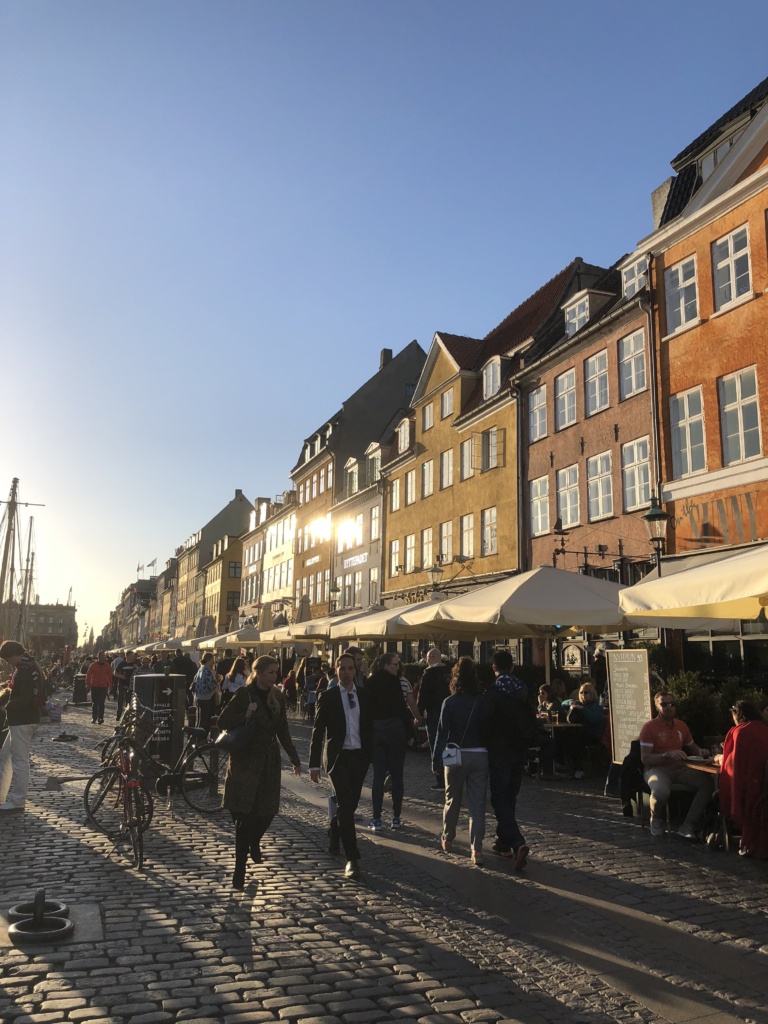 It's super easy to get into the center of the city from the airport via train. We stayed in the Nørreport area of Copenhagen, a a lively central area, walking distance to most major sights and attractions. We got in Friday night just in time to catch some dinner in the central square where our AirBnB was located. If you're looking for a  reasonably priced and affordable AirBnB in Copenhagen for just a few nights, we'd definitely recommend this spot. Our host Simon was friendly and the place was comfortable and cozy, just be prepared to climb up 1200 stairs to get to your unit. The AirBnB is located right next to the fabulous Strøm Bar, where incredibly friendly waiters serve up delicious cocktails and salty nuts.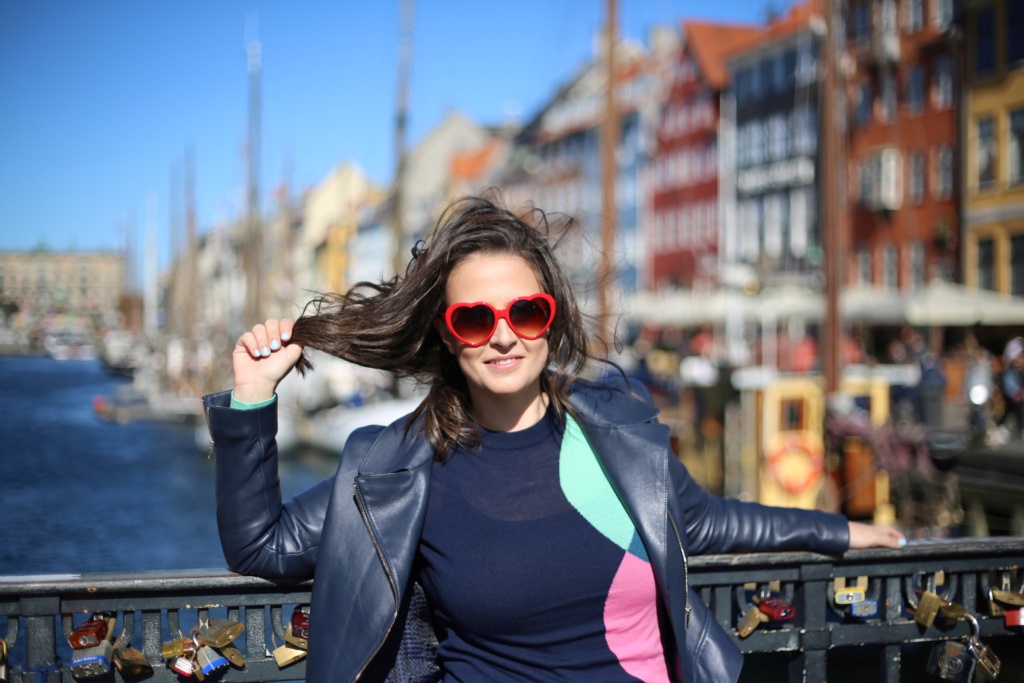 On Saturday we woke up early to get to the bright and colorful Nyhavn. We got there before 9am, which was a good idea as we didn't have to battle the crowds at that time. We got extremely lucky and caught an unusually sunny April weekend. The Danish were about as excited for two days of consecutive sun and temperatures in the upper 60 Fahrenheit as the Brits. After wandering the Nyhavn and taking a million pictures of the pastel colored houses it was time to explore Copenhagen from a different vantage point: the water.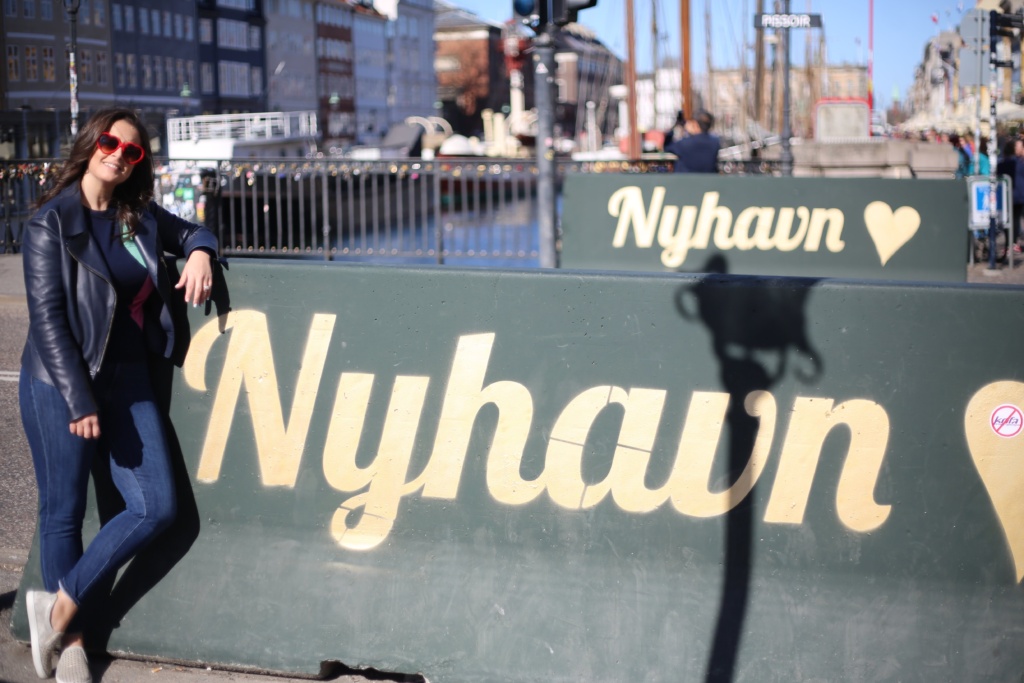 A colleague suggested GoBoat to us – a company renting little self-driving electric boats to those wishing to explore Copenhagen via its canals. How hard can it be to steer a small electric boat through quaint canals? Turns out – really hard. It felt like we were doing a casting tape for the the Amazing Race, that show where couples are given impossible tasks to complete while traveling around the world for the chance to win $1 Million. It didn't help that left is right and right is left and that you are actually navigating around the canals alongside larger river boats and commercial ships. After going in circles a few times and ramming into several other boats, we got the hang of it. It was a good test in communication, and I would say we got a B-.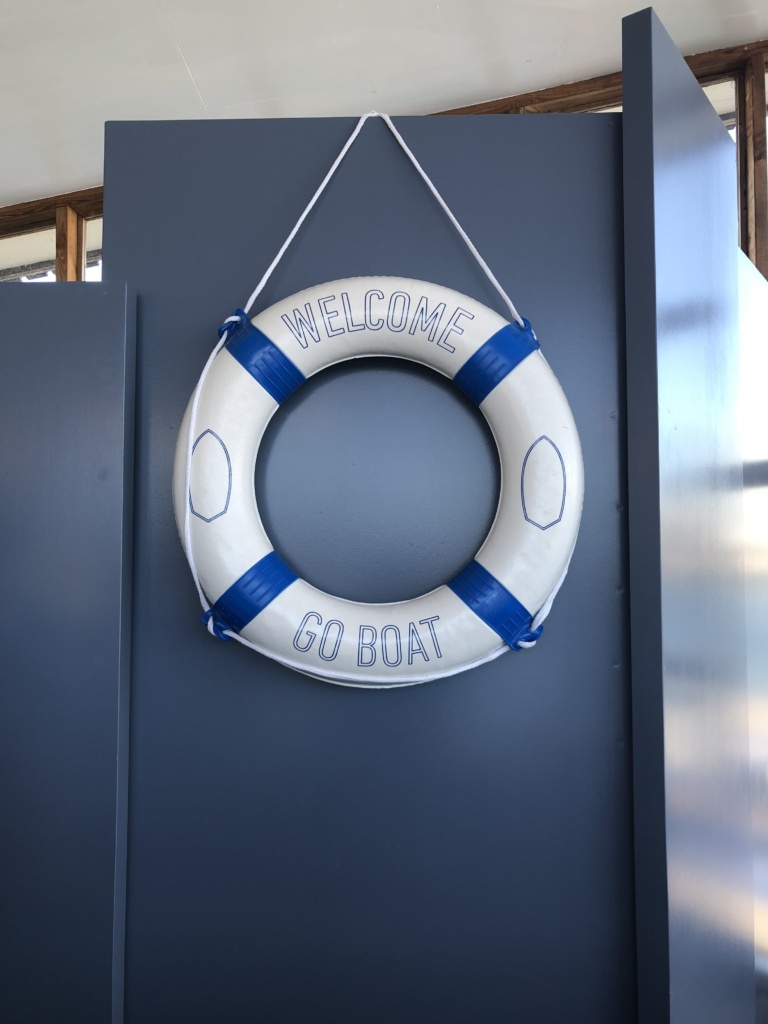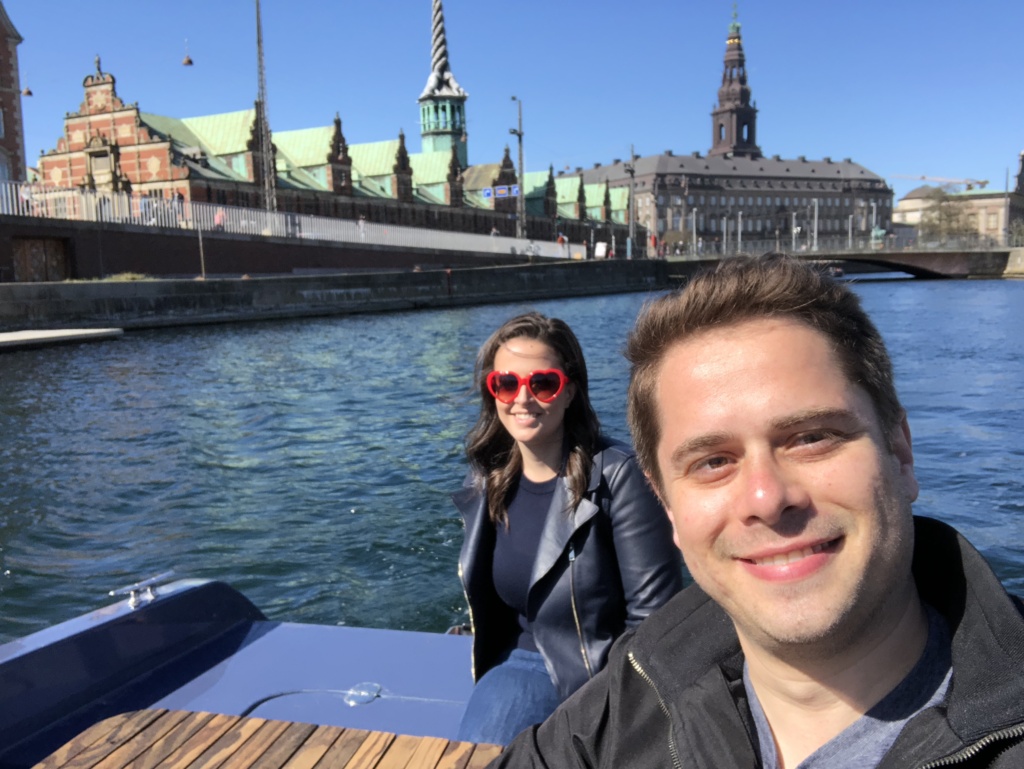 After the boat ride extravaganza, we stumbled upon a festival in front of city call where we joined the locals in enjoying the sun, beer and food trucks. We tried a traditional fiskefrikadeller or fried fish cake – yum!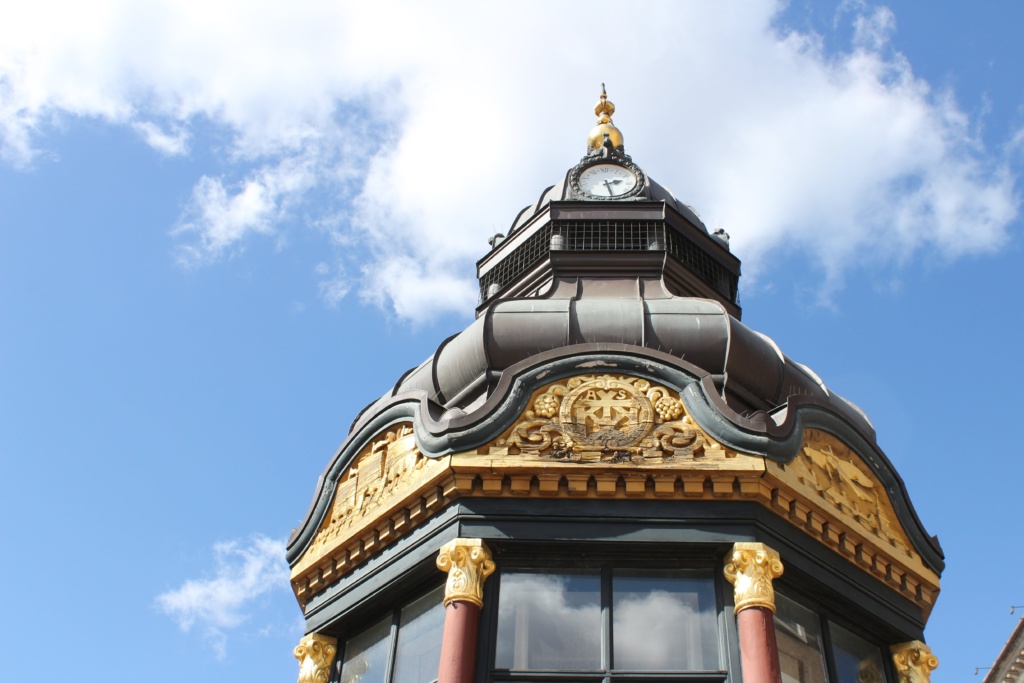 With our adrenaline finally gone and our bodies recharged we joined a walking tour to learn more about Copenhagen. The tour was marketed as an off the beaten path and underground alternative to some of the more touristy tour options. We were promised a local Danish tour guide, but ended up being led around by an Argentinian. Nothing against Argentinians, but last I checked they are not Danish. To be honest the whole thing was a bit disorganized and a tad too long, clocking in at nearly 4 hours, but we saw quite a few sights and we did learn a lot about the substance abuse problems, prostitution and homelessness issues this small and seemingly utopian country faces. The tour ended at the gates of the self-declared free state of Christiana, which is definitely a must see, but a must NOT photograph.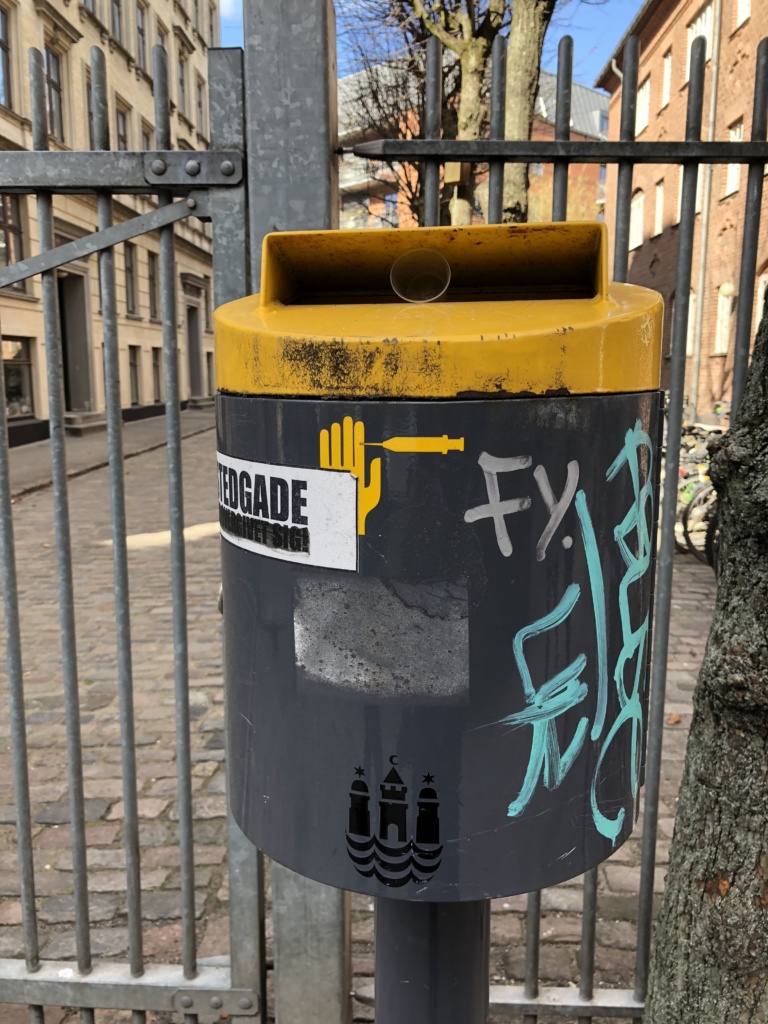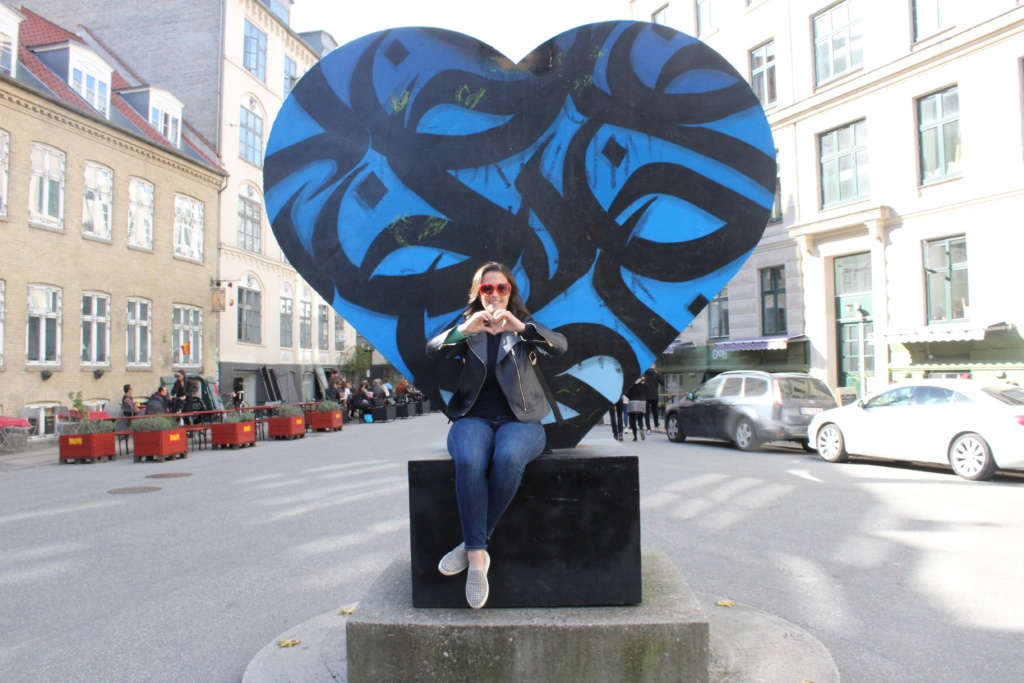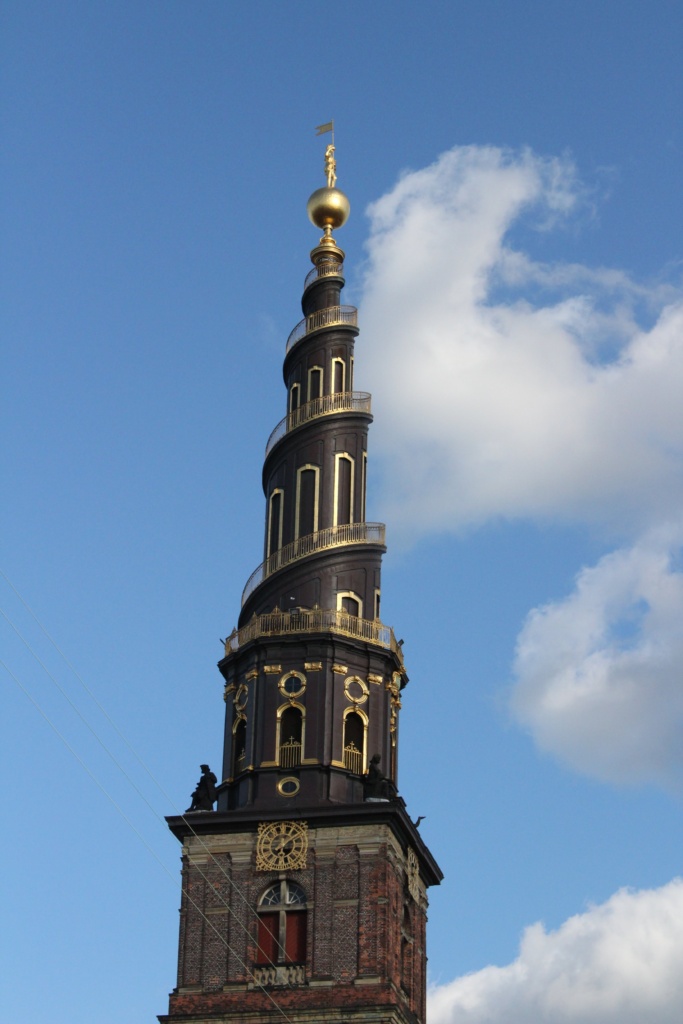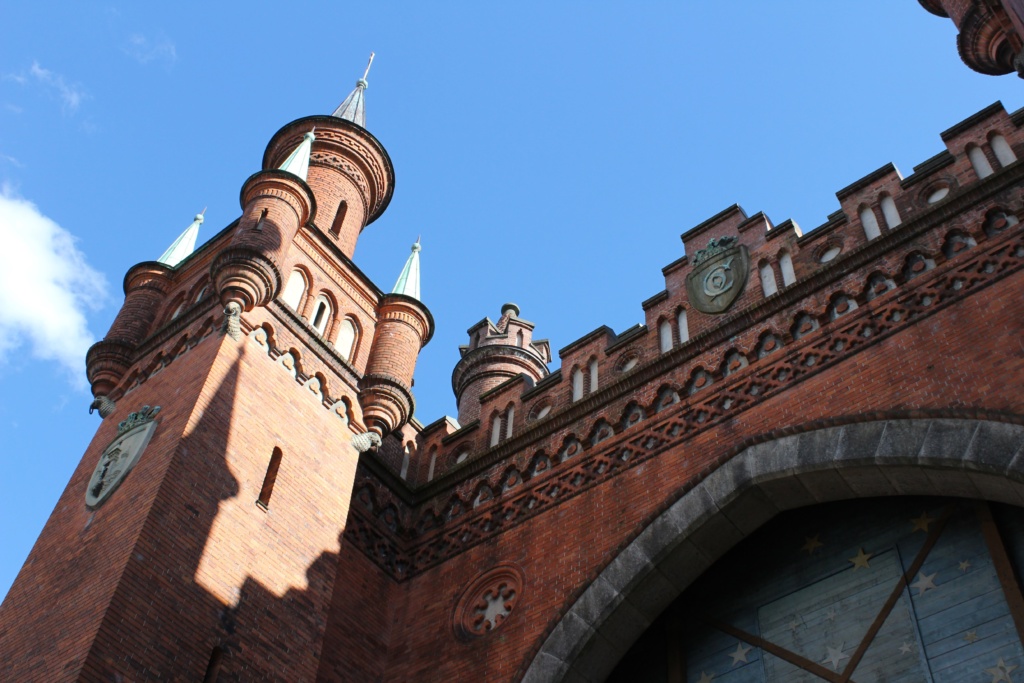 Christiana is an old military compound in the middle of Copenhagen, which was established as an autonomous anarchist district in the early 1970s. Just shy of 1000 people live there as part of a self-sufficient/self-governing community. The first thing you encounter when walking through Christiana, and probably what it's most well known for, is the aptly named Pusher Street. This is where the free trade of marijuana, not allowed in Denmark, is tolerated. It's a little avenue lined with stalls selling joints and more. With nearly one million visitors every year, Christiana is one of the top tourist attractions in Copenhagen. The irony of this place is palpable, it's talked about like a a hippie commune firmly opposed to capitalism, but in reality it's a tourist attraction where proper drug dealers seem to be taking advantage of the lax drug laws and where shops and stall owners market to tourists exploiting everything capitalism has to offer. We'd definitely recommend it, but seriously warn you to not take photos – especially as you enter – because the people on Pusher Street are breaking the law so they're unlikely to want to appear on your Instagram stories. There are no official tours of Christiana nor are any tour companies allowed to offer tours inside, so if you want to see it, you'll have to do it on your own.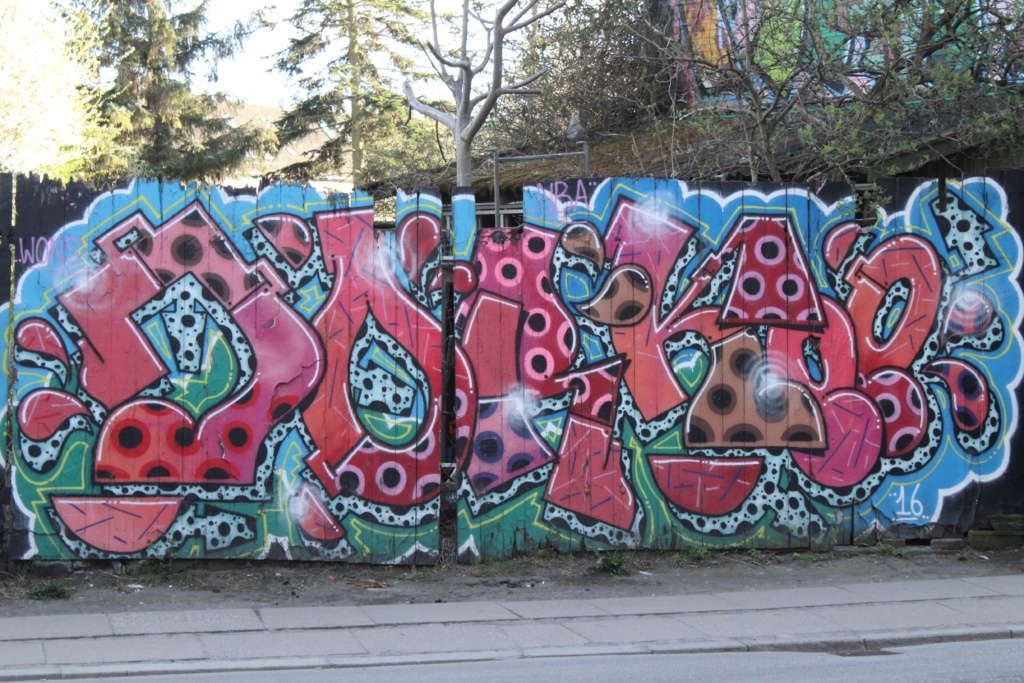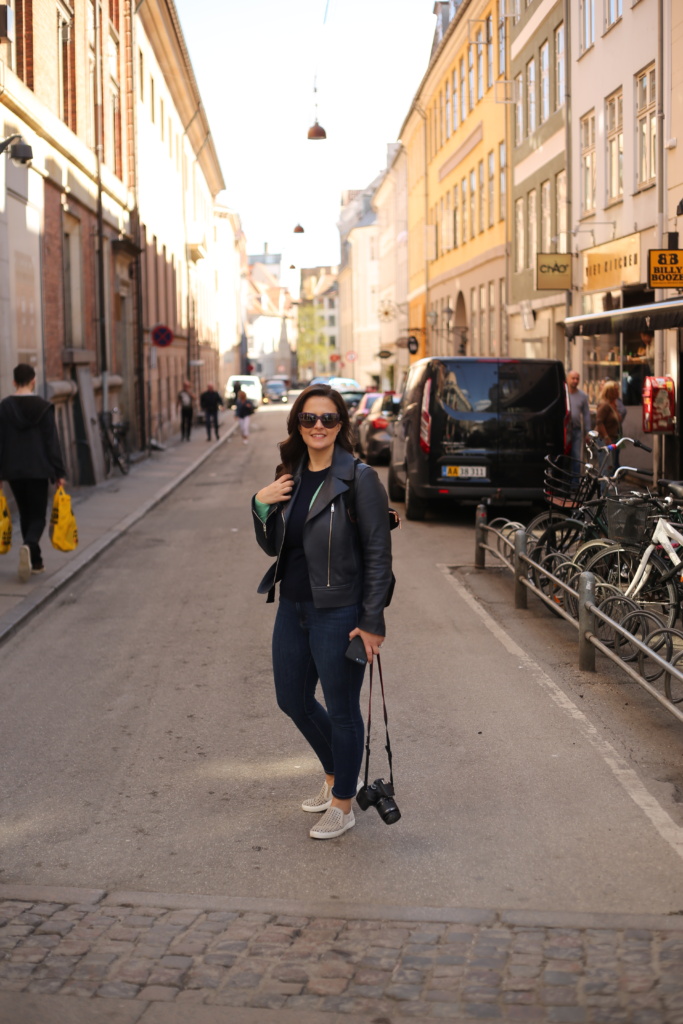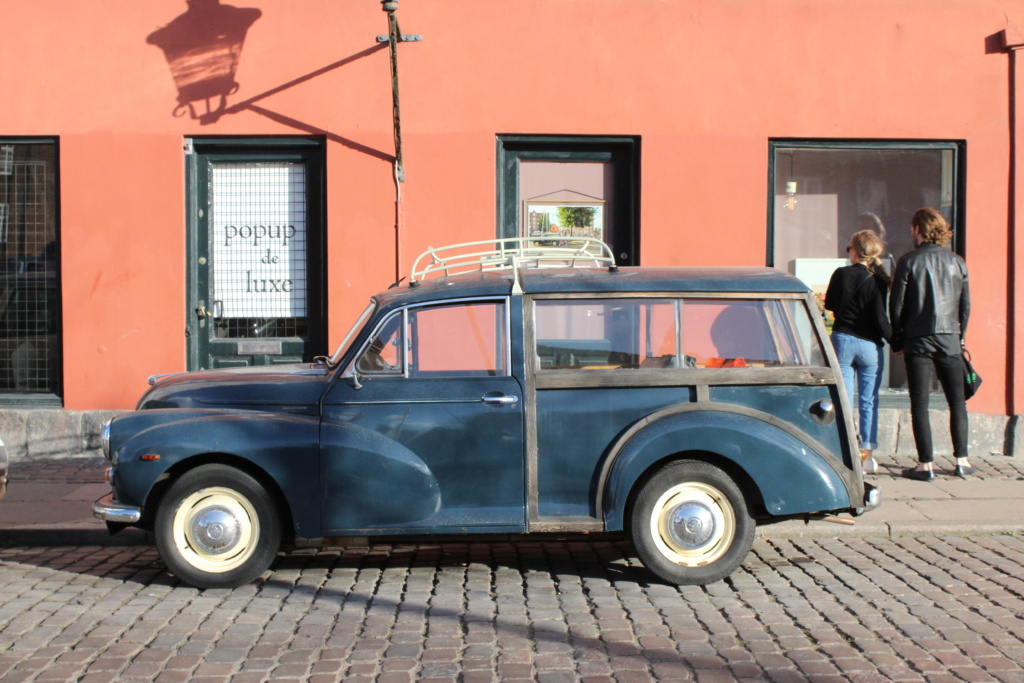 After getting in our step count we headed to one of Copenhagen's best rated restaurants, Mes. Because of the traumatizing boat experience and the walking tour not being quite what we had expected, we were ready for a smooth and enjoyable dinner experience. Once again luck was not on our side. The restaurant, which only has about 8 small tables, decided to re-lacquer its tables only a few hours before opening for dinner. After 10 minutes of getting high from the paint fumes wafting off our table, it all turned very first world problems and we asked to be moved. Even though we had to wait, we did eventually get moved to a new table and enjoyed a phenomenal paint-free dinner. The silver lining was that we got a pretty significant discount.
Before our flight on Sunday we headed to Copenhagen's Round Tower – the Rundetaarn. We got there right at opening, which is starting to be a trend that pays off when it comes to popular tourist attractions. The Rundetaarn was built in the 17th century and is the oldest functioning observatory in Europe. You have to climb to the top via a 210m spiral corridor, but the view once you get there is lovely and you get 360-degree views of Copenhagen.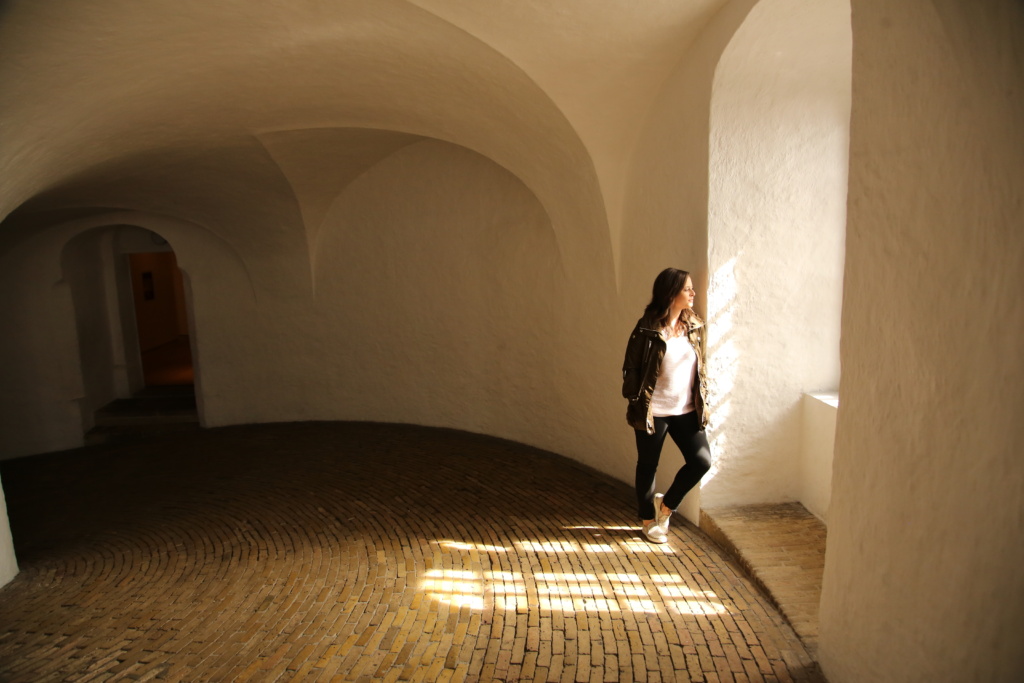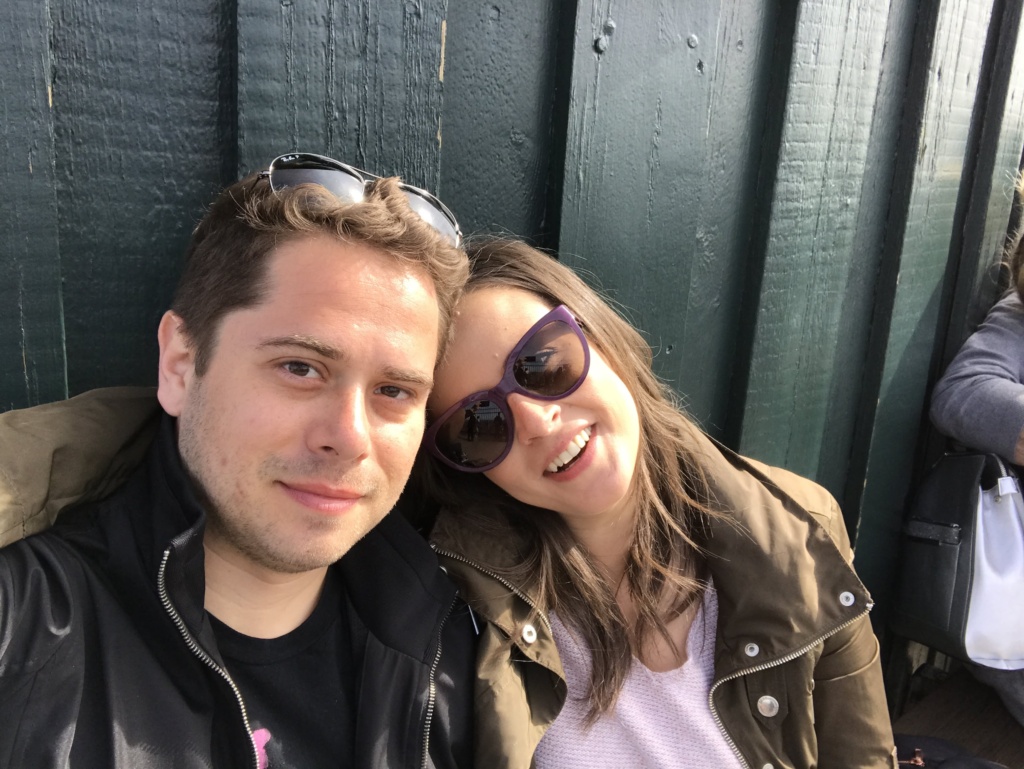 We stopped at Torvehallerne for lunch. The food hall trend is catching on everywhere and we're of the opinion that if there's one in a city you're visiting, it's most definitely worth a try as you can sample different foods in one place. This one was buzzing on a sunny Sunday afternoon and food options were abound.
Our flight was leaving in the afternoon so we had time for one more attraction. We settled on the Superkilen an urban park celebrating Copenhagen's diversity, featuring funky outdoor art and design. It was unlike anything we've ever seen before and the warm day was perfect for putzing around and exploring. It's a lesser known attraction, so if gobs of tourists aren't your thing, then this is definitely for you.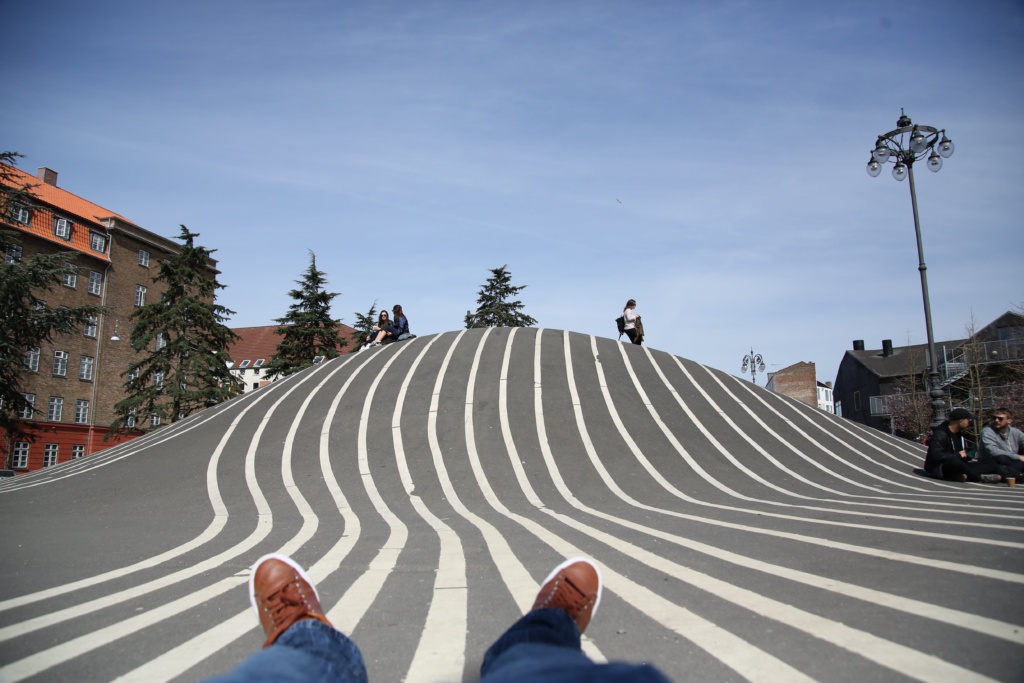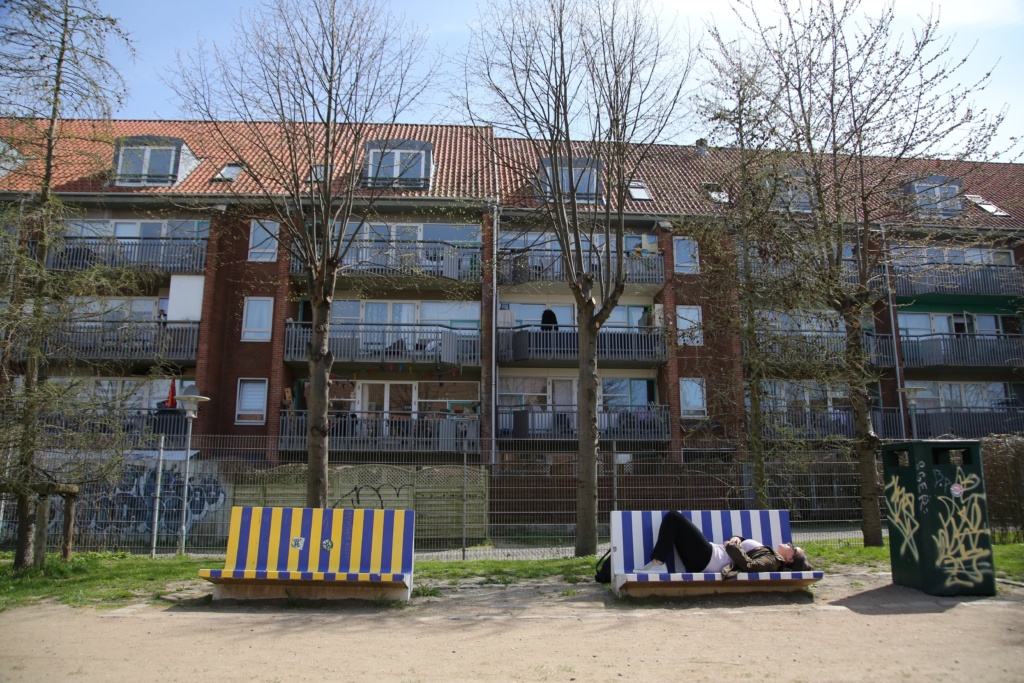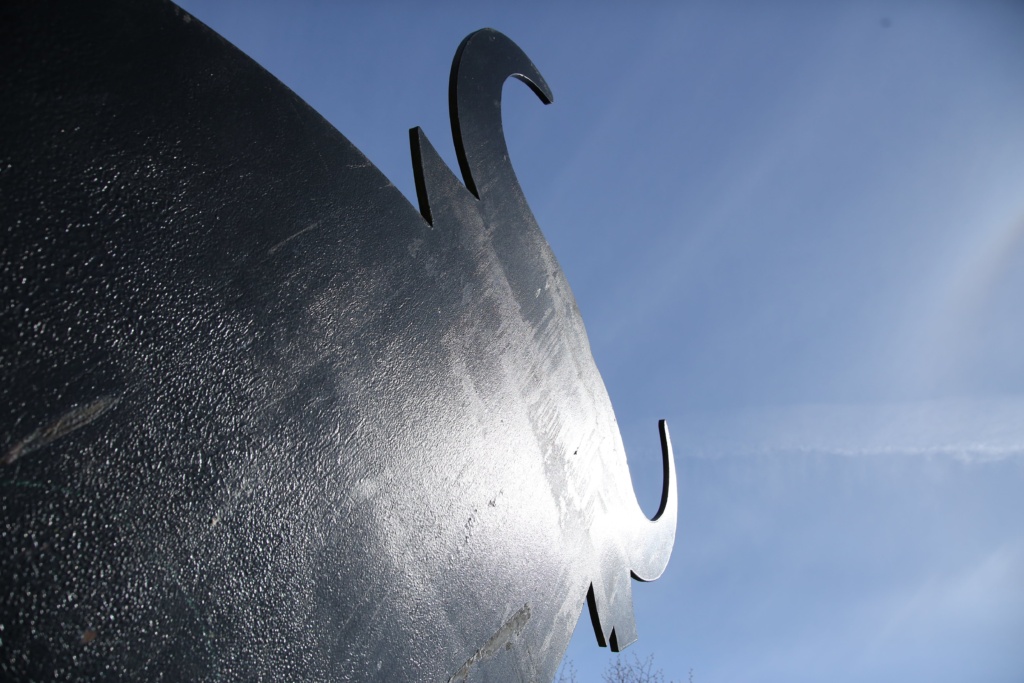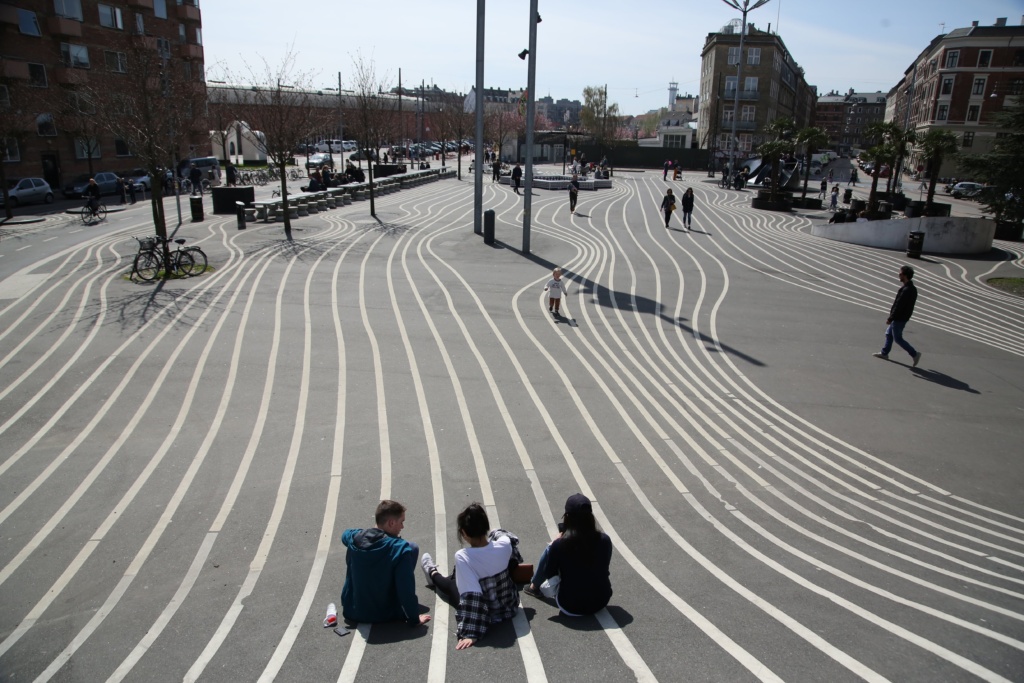 With plenty of Copenhagen under our belt, it was time to catch a train to head back to the airport, but this trip just wouldn't have been complete before one more misadventure.
There are two schools of thought when it comes to airport arrival times. There are those that would easily be there a few days early if they could (Jason) and there are those that like to arrive at the gate as the plane is boarding (Fed). We were running slightly behind schedule, according to the former, and the ticket machines weren't obviously accessible from where we entered the train station, so we decided to risk it. It was a mere 2 minutes before I heard Jason utter 'uh oh' and I turn to watch the ticket comptroller walking towards us. We tried to play the innocent and dumb tourist card, but this Danish woman was not having any of it. At the next stop she kicked us off the train reminding us that a ticket is necessary to travel on it. All's well that ends well and after buying the tickets at the new station, we hopped on the next train and arrived at the airport just in time to power walk to our gate, which was located at the very end of the airport – possibly in another country.
We've learned valuable lessons about travel, other cultures and ourselves from each of the trips we've taken and Copenhagen was no exception. We'll leave you with this: travel is not for the faint of heart. It requires flexibility and nimbleness and an understanding that things are more likely to go awry than to be exactly as you'd pictured, but at the end of the day you're still on vacation in another country, so what may seem like an inconvenience or a nightmare at the time, is usually what ends up making for the best laughs, awesome memories and the most interesting stories.