A Very Covid Summer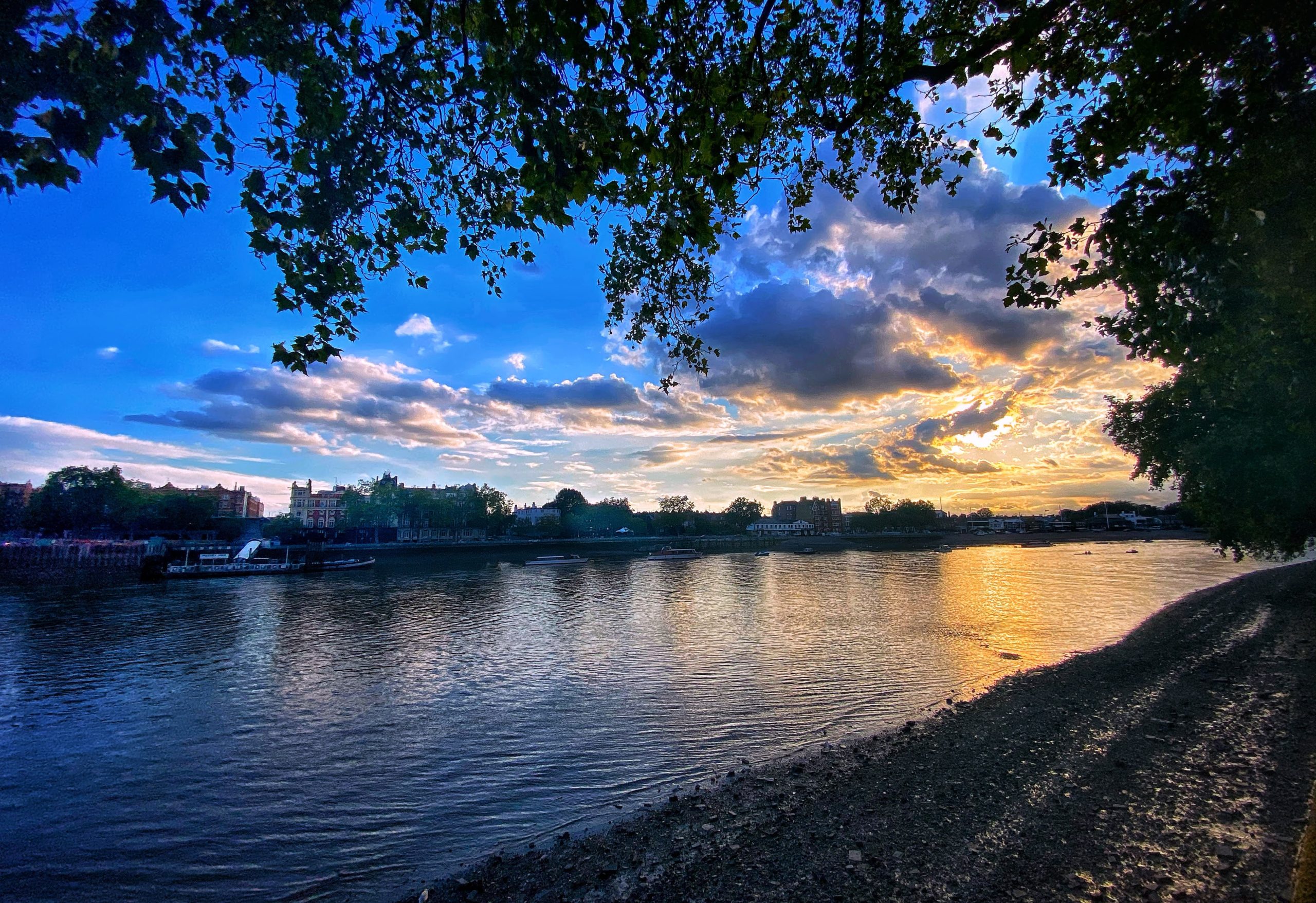 I've seen a lot of memes lately joking about the passage of time in 2020 – or perceived lack thereof. One moment I feel like I am Bill Murray starring in Groundhog Day and the next I ask myself how it's possible that we've nearly reached the end of August. As always, the one thing that holds true is that time stops for nobody or nothing – not even a global pandemic. I know we're all secretly hoping that getting to December 31, 2020 will feel like a quick sprint, as if getting to the finish line of this treacherous year will deliver us from all that is horrible in this world. Deep inside, I know it's not true, but it makes me feel a whole lot better about the status quo and the possibility of leaving it all – especially Donald Trump – behind for good.
Life has changed, but what matters hasn't.
There is a famous saying, at least I think it's famous, that goes something like 'the only constant in life is change.' That held true before the global pandemic and certainly continues to hold true during it. When it comes to change, there are changes you have control over – like moving to a new country, changing careers, going back to school, changing your hair color. And change you don't have control over – like living during a once in a lifetime global pandemic event.
As always, I will remind you that everything I write on this blog constitutes my personal experiences and truths, which of course come from a place of privilege. I understand these aren't the average experiences when it comes to this pandemic. Here is the definition of privilege: our personal circumstances have not changed that much as a result of Covid-19. Let me explain.
As chance would have it we have both managed to retain our jobs – so far at least. As someone who works in hospitality, a sector that has suffered so acutely during this time, it feels like nothing short of a miracle. I guess Jason balances us out by working in tech, which hasn't suffered nearly as badly during this time. In addition to having secure jobs, which bring in a steady income that allows us not to have to worry about how we will pay for our bills or our Friday night Deliveroo order, all of our basic needs and much more are met. We're able to manage our physical health because we have things like a Peloton (I mean talk about privilege, it's a $2200 bicycle for crying out loud! Okay but it is much more than that, but I'll leave that for another post.), we can manage our mental health because we have things like a companion to lean on and because we live in a lovely neighborhood with many beautiful parks and river walks that are good for the soul. You get the picture. While I wasn't blind to our privilege before the pandemic, the pandemic has brought it sharply into focus and has certainly led me to spend some time reflecting on what I should and want to do with that privilege. (One way is by paying it forward through more regular donations to organizations working on bettering our world and societies – like the Loveland Foundation which provides therapy and mental health support for Black women and girls)
In the most significant and relevant ways our life has not changed that much. Sure, life isn't what it was before, but that doesn't mean it isn't worth living. It's still pretty damn good. The things we had to give up, some of which we miss a lot – like our family and friends back home for example – were more often than not luxuries that we were lucky to have and hopefully will in time have again. Things may look different day to day, but what's truly important hasn't changed.
Necessity is the mother of invention and the world has been through much worse and come out the other side. I'm pretty grateful that my privilege has allowed me to get things out of this pandemic like more time for my health, more time together as a family and more time to reflect on life – a sentiment that many people around the world would not share with me.
Travel, who is she?
When we were looking to relocate to London we made a pros and cons list. A major pro of living in a central travel hub like London is the ease with which you can travel to so many places across Europe and beyond. In 2019, between March and August we traveled back home to the United States, went to Sicily with our friends and went on a number of short city breaks to the Netherlands, France and Spain.
By contrast, between March and August 2020 we've been to our local park for a picnic, to dinner outdoors at a restaurant and on a "hike" at Richmond Park (which is as lovely as everyone who recommended it described). The deer were the loveliest part.
Before Covid-19 disrupted the global travel industry and our travel habits along with it, we went on a bazillion trips, most of which are chronicled in this blog. Then, it all comes to a standstill. February 22-24 – an amazing weekend in Rome. Not that worried about Covid-19 at this point. Sanitizing, wiping trey tables, washing hands frequently, not touching faces, but not in a 'we will be in a complete lockdown in a matter of weeks and only able to leave our house once a day and will also not see another household for 96 days' mindset. That's how quickly life can change.
Of course we've missed travel – who wouldn't miss spending blissful weekends in beautiful European capitals? But the break from the constant travel has at times been nice and we've settled into a slower pace of life where weekends are lazy and unplanned and often used to explore new areas of London or day drink outdoors under the limited sunshine. Leo is not going to the dog sitters every other weekend (though he might actually be sad about that, because we're convinced he loves the family that watches him more than us). We've spent a lot of time picnicking in the park. Living in London makes you appreciate the sun. You spend the whole week monitoring what the weekend forecast will bring, but here's a secret – the London weather is the most unpredictable weather I've ever seen. Prediction is rain – it will be sunny. Sunny? Just kidding, downpour. The rain breaks often and there will be lovely sunshine, but if you don't go out right in that moment, 10 minutes later it may not be there. But when the sun is truly out, like out out, you feel like you're in the upbeat parts of 500 Days of Summer. If it's summer British people will however picnic or bbq in nearly any weather conditions. 64 and overcast and spitting rain? They'll do it. It's truly inspiring! Nobody can get in the way of a British summer bbq, least of all the shit weather.
But travel – we could never forget her for long. Have you been on social media? I've never seen so many people dreaming about the next time they can be in an airport. We clearly have amnesia, given just 6 months ago the thought of my liquids being pulled for closer inspection at airport security was an annoyance and now it's almost thrilling. As one of the millions of people who are employed thanks to the travel and hospitality industry, I am glad for all those who are dreaming of travel. In the spirit of dreaming, we might have something travel related in the works. Covid-19 will certainly slow down the pace at which we travel, which the planet is probably very thankful for, but as two of the biggest proponents of travel – especially as an experience that connects us with interesting people and expands our understanding of other cultures – we will continue to make it a priority in our lives. Of course this is as developments with the pandemic allow and as deemed safe by science, facts and reputable sources. Watch this space and Instagram! XOXO