Bank Holiday in Brighton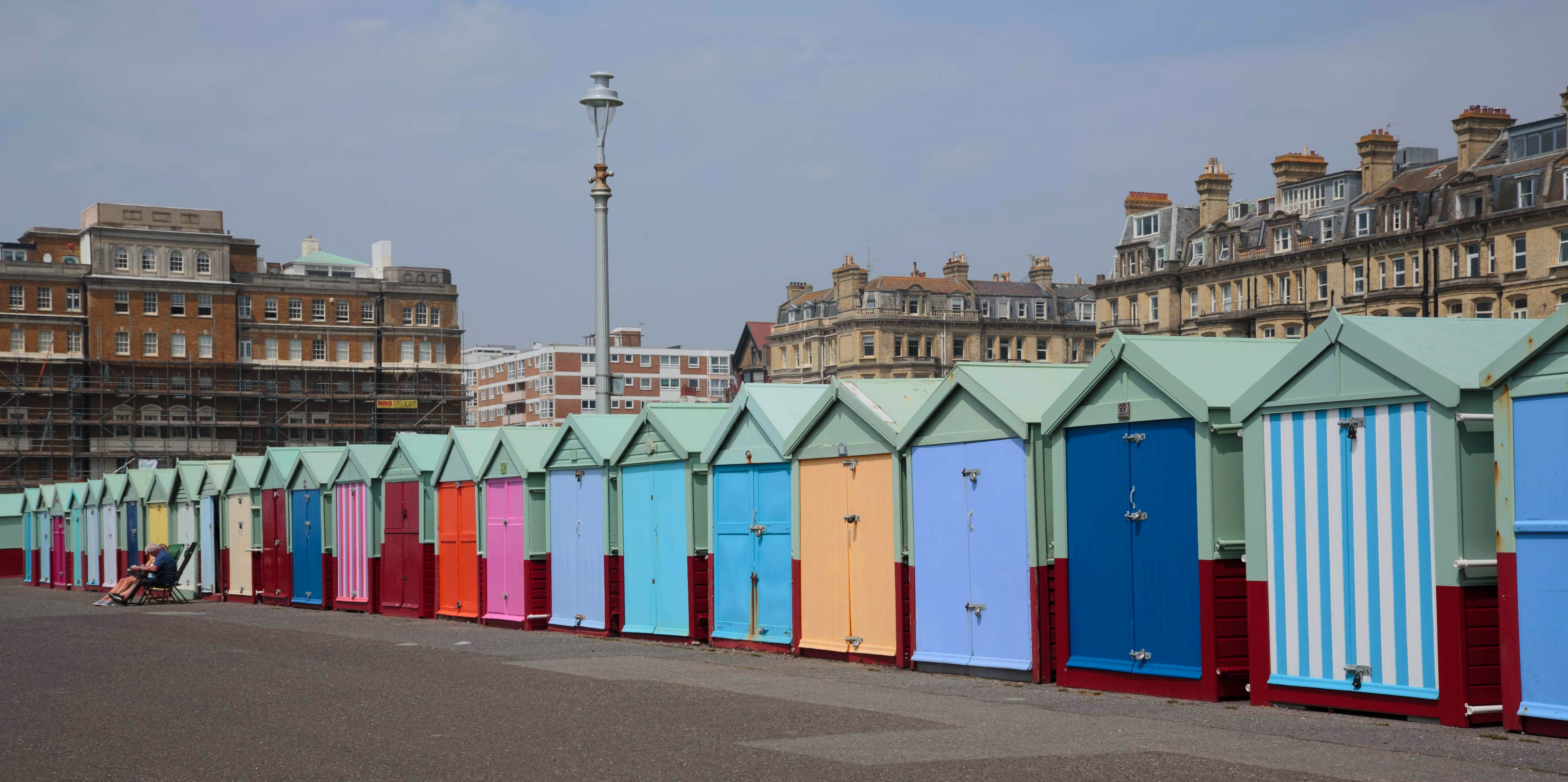 Did you know there are 11 US states that the UK could fit inside of?
By American standards the UK is a very small country. Recently I asked my coworker how far this one northern town is from London. 'It's really far,' she said, 'Like how far?' I pushed her, 'About 3 hours by train.' Back in Washington, DC it took me three hours to get home from work during rush hour. Anyways, that gives you an idea of the distance between most UK locations.
An hour by train puts you on the southern coast of England enjoying totally different scenery from London – and that's exactly what the three of us did with our latest bank holiday. This was Leo's first trip outside of London since our arrival to the UK in January.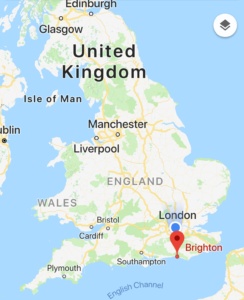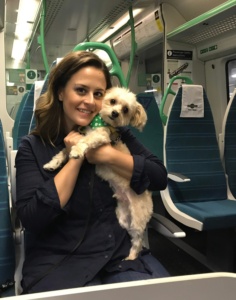 Brighton is a hilly seaside town and a bit of a dichotomy, the classic residential areas quietly sit at the top of the hill and somehow work in harmony with the loud and funky boardwalk which brings out the colorful side of Brighton. A word to the wise: never trust the weather forecast in England and always be prepared for all seasons in one day. We thought we'd be spending a chilly and rainy weekend in Brighton, but instead we were taken by surprise by a lot of sun, heat and humidity and only a few rain drops.
After arriving we dropped our bags at our lovely AirBnB and started our first day with a casual stroll along the boardwalk. We stumbled upon a bar with a lovely patio facing the ocean, so we settled into a Prosecco and a beer for a few hours – taking in the hot sun, watching people go by and those lounging on the pebbled beach, wishing we had packed a pair of shorts! Ahhh la dolce vita.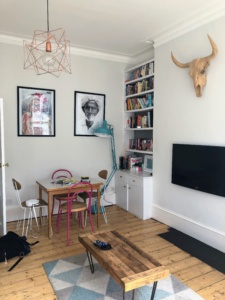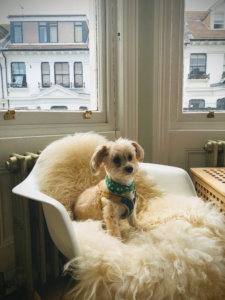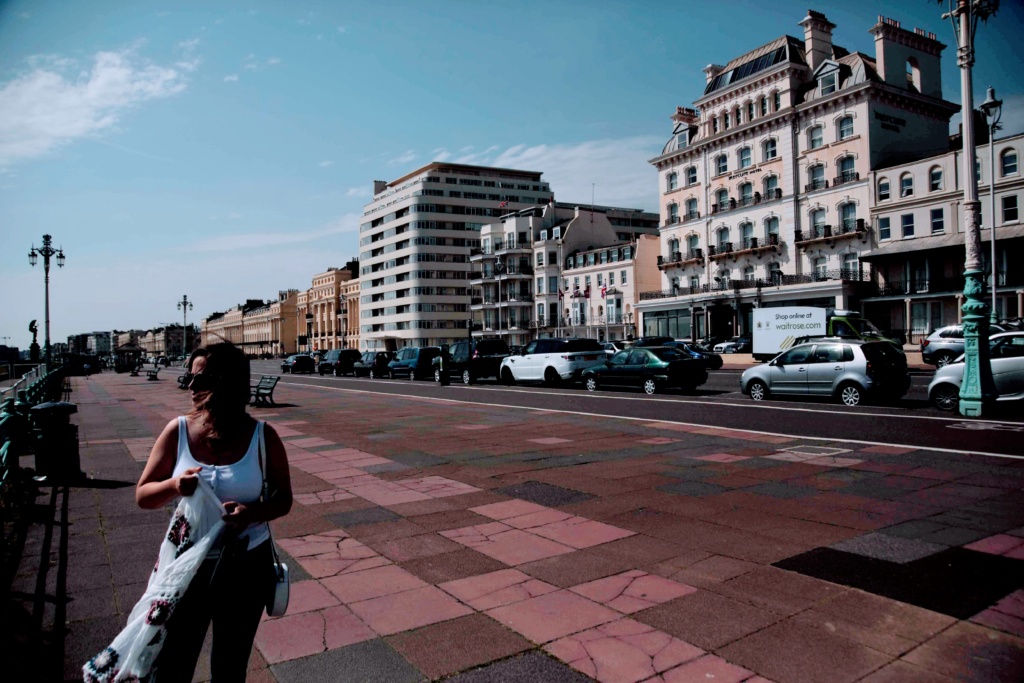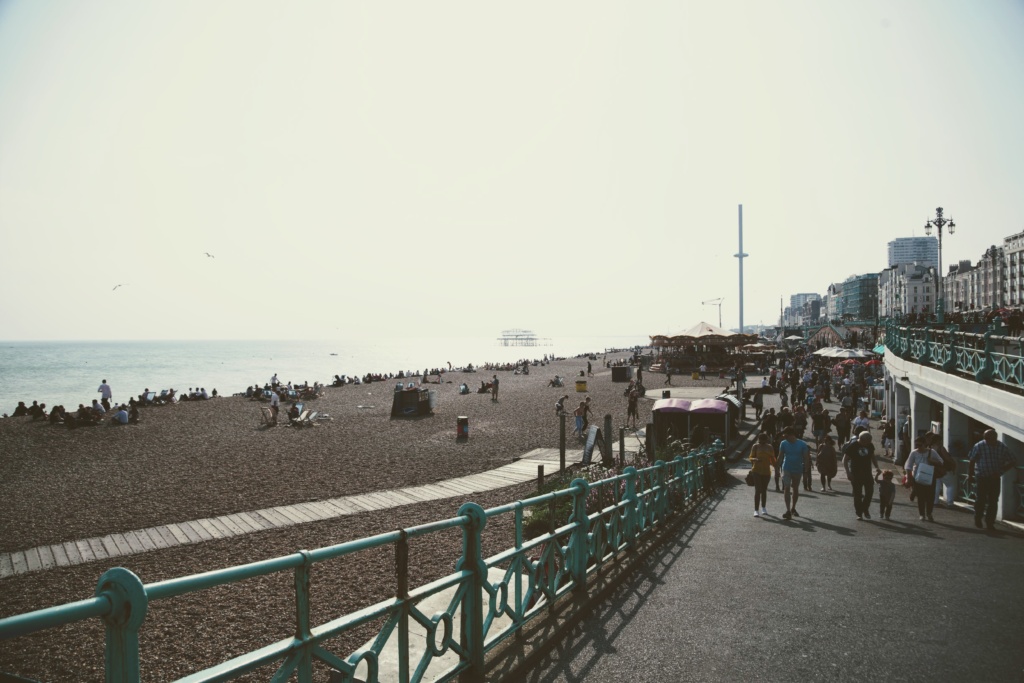 Our walk continued to the Brighton pier, an iconic landmark of this city and one of the many features that made us feel as though we'd traveled back in time. In some ways Brighton feels like it hasn't changed in the last 30 years (or 130 years), but that's definitely a big part of its charm.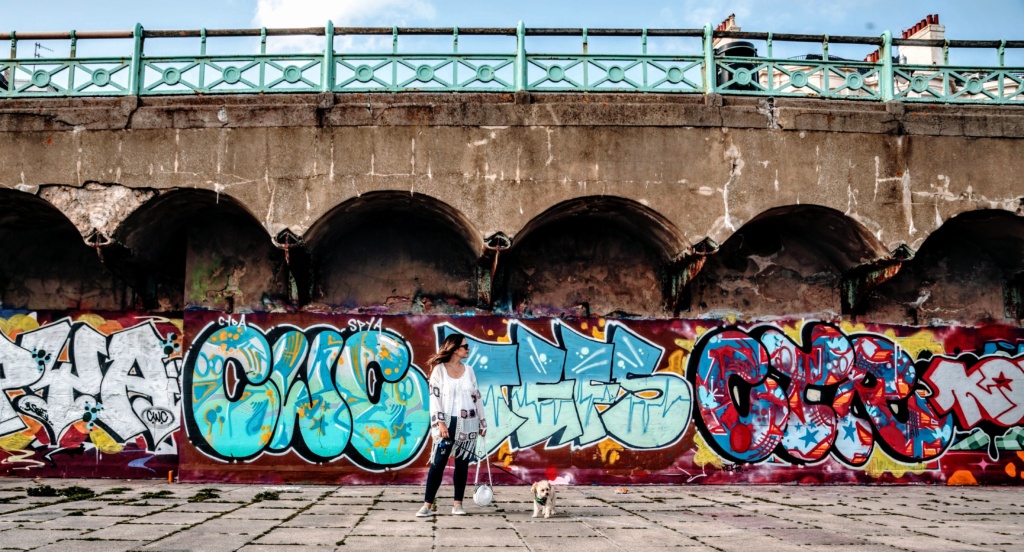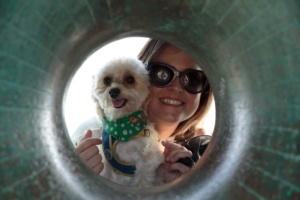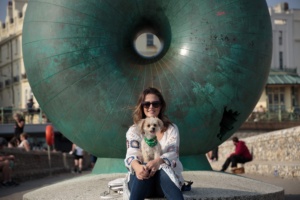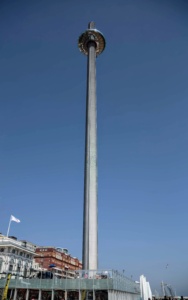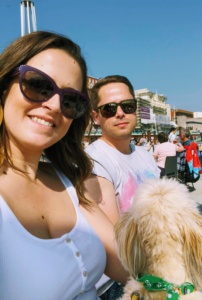 On our second day we decided to walk the other way on the boardwalk to the neighboring town of Hove. It was another wonderfully warm day with no appropriate clothes to wear, but we made the best of it. Parts of the beach are dog friendly, but prince Leo had a hard time walking among the pebbles and definitely had no interest in playing in the ocean like other dogs.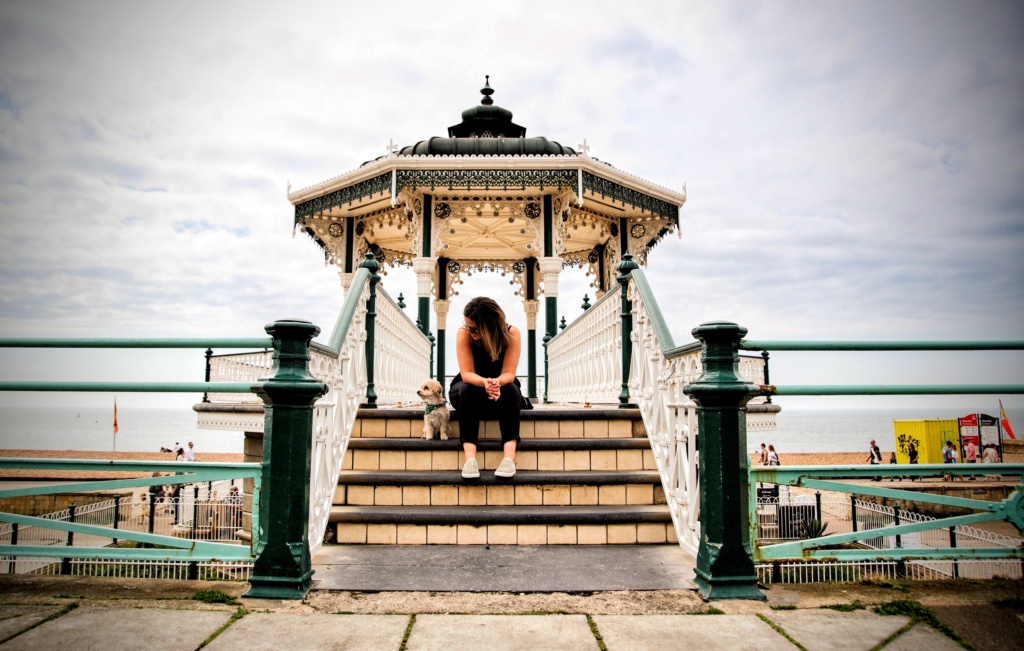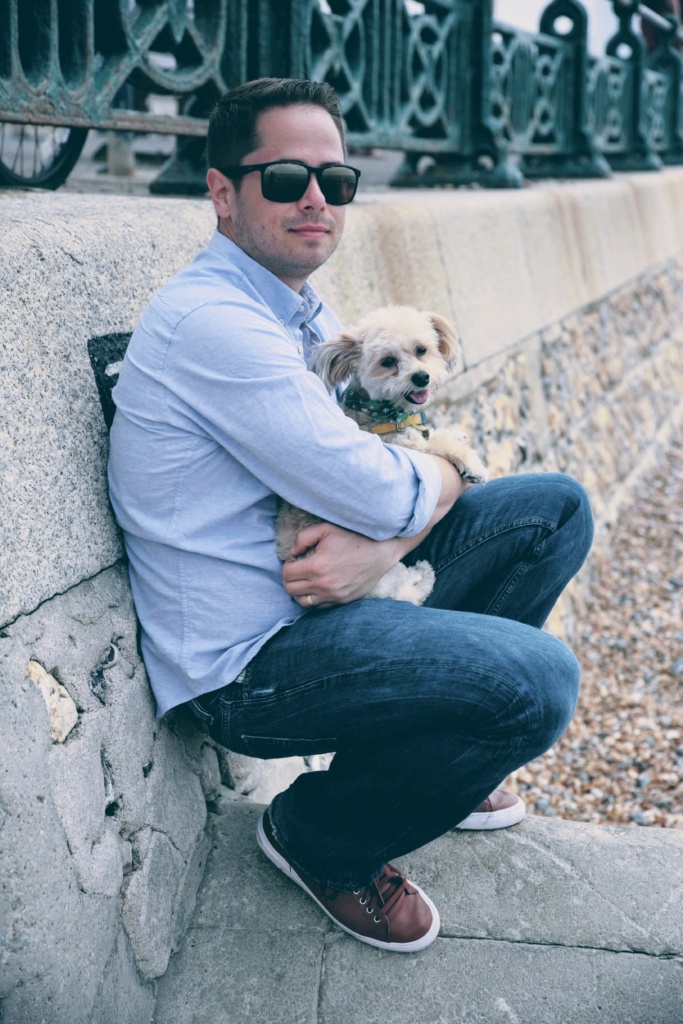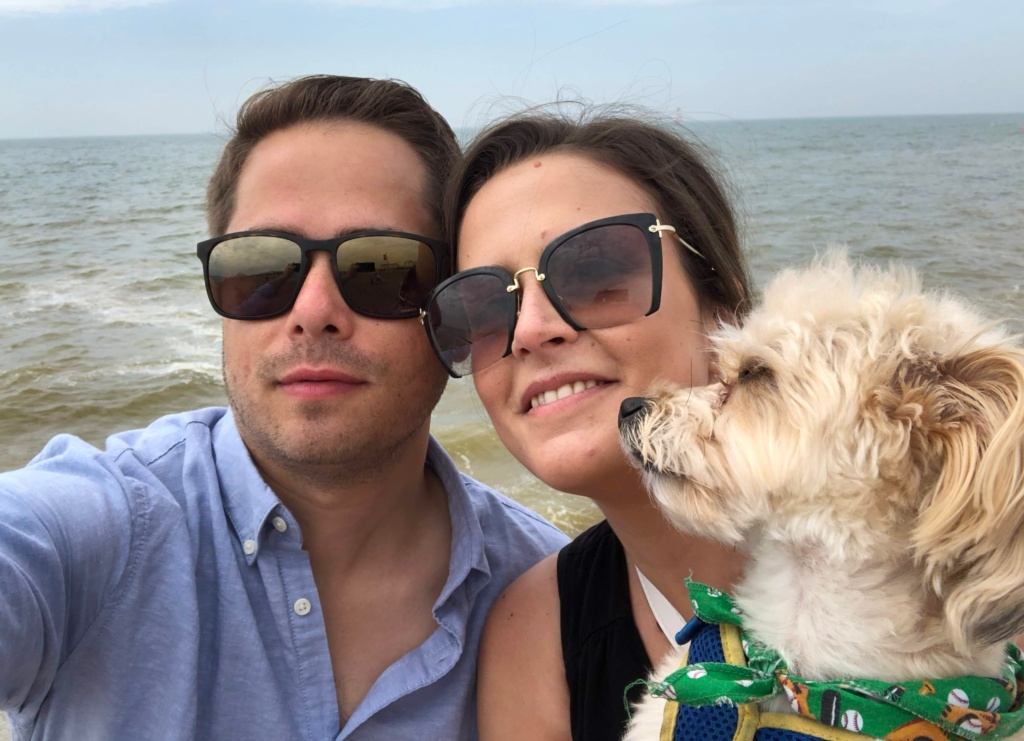 The best part of the Hove boardwalk is a long strip of colorful beach huts. The tiny shacks are owned by residents and used to store beach chairs and other items. When you want to have a day at the beach, you simply swing open the doors and set up camp in front of your hut. You can tell there's a bit of a competition among owners about who owns the most instagrammable hut. We spent the rest of our morning lounging on a bench and watching the waves crash onto the beach until our shoulders and noses were red.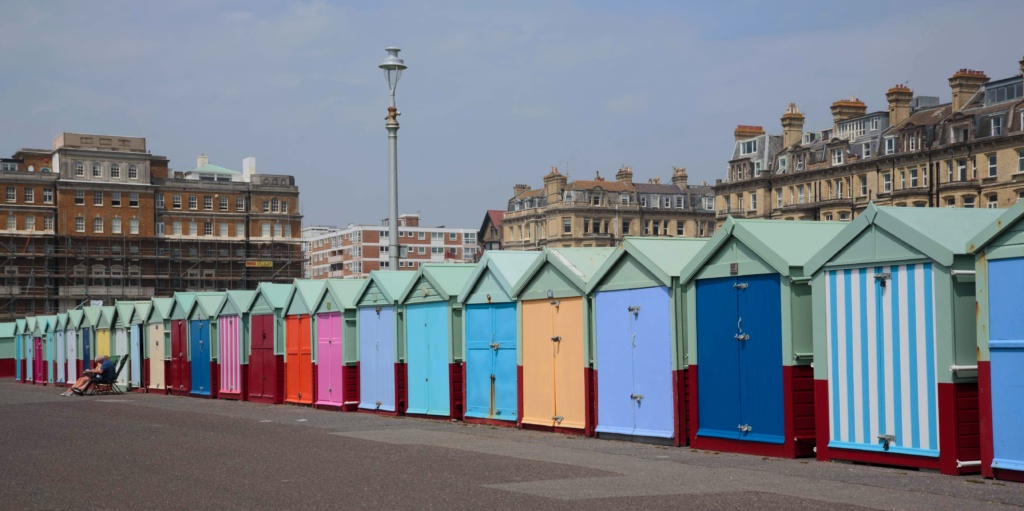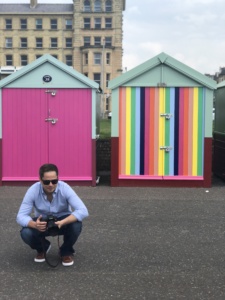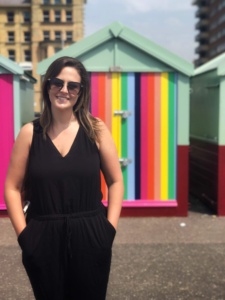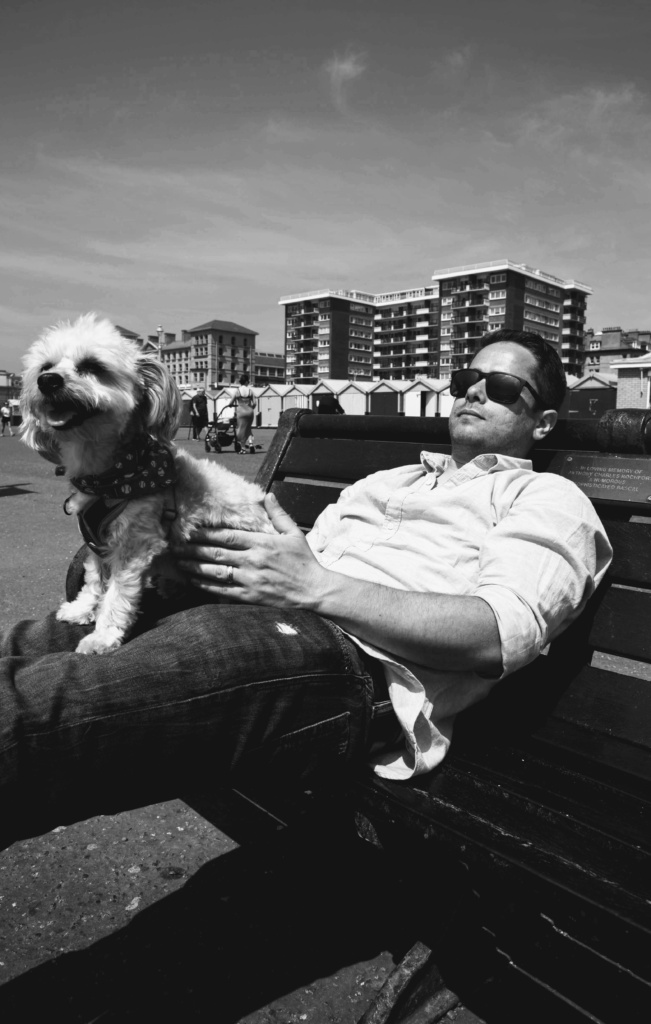 No proper British Sunday is complete without a visit to a pub for a proper Sunday lunch. With the heat never getting above 75 degrees Fahrenheit, eating a heap of lamb or beef with roast potatoes and Yorkshire pudding is the way to go, even on the the warmest of summer days.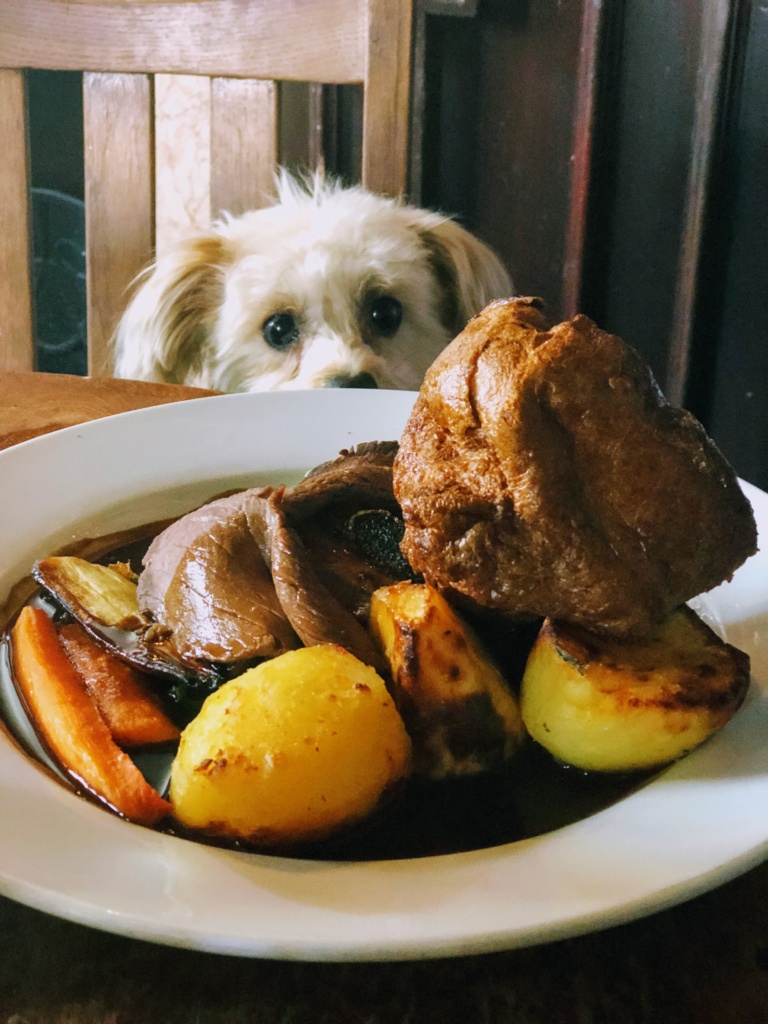 It was time to walk off our lunch and head for another classic Brighton landmark: the Royal Pavilion. Built as a royal residence for George IV in the late 1700s and early 1800s, it is no coincidence that its style is reminiscent of Indian architecture. For details see British history.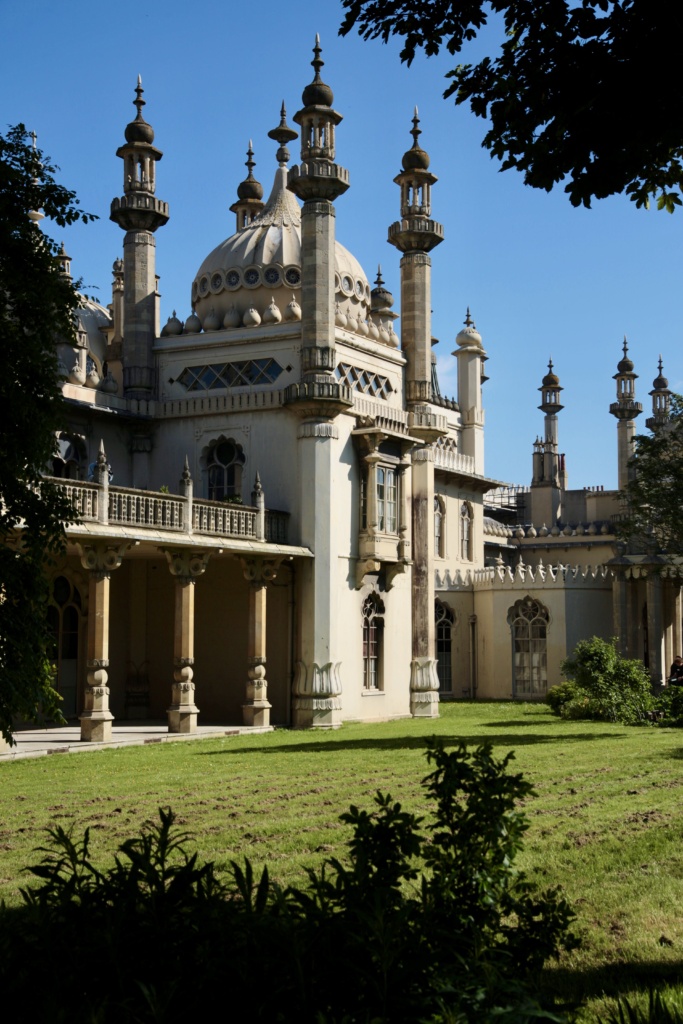 We settled in a shady spot on the grass across from the pavilion, which was already full of people having picnics and enjoying a non-rainy afternoon and decided it was the perfect place for a power nap before our big evening out.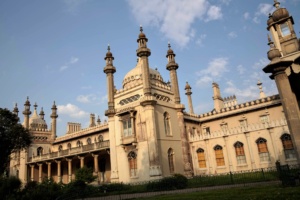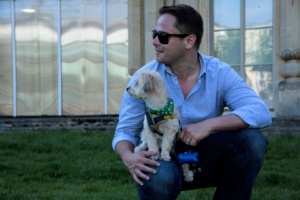 Evening entertainment: a British comedy show at Komedia Brighton. Humor is a funny thing – no pun intended. We weren't sure if we'd find British comedians funny or if we'd get some of the socio-cultural references in their jokes. Turns out we've been here long enough to understand most regional accents and enough inside baseball references to make this quite an entertaining experience. After all, there's always Donald Trump to bring together the global comedic community.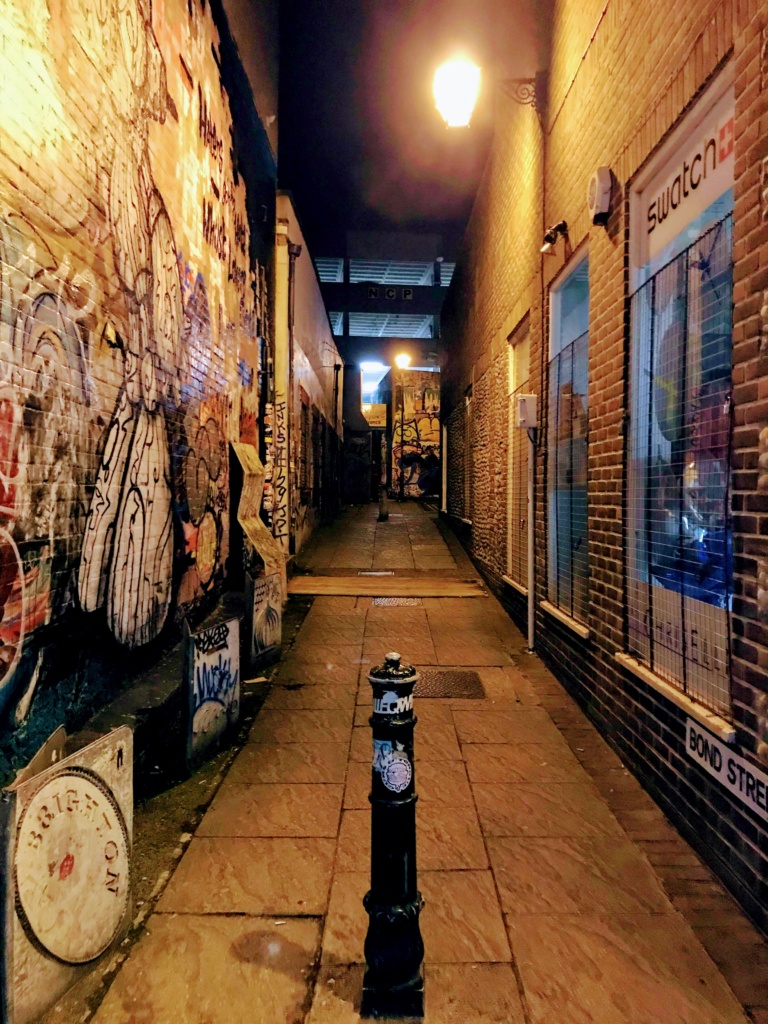 On Monday morning we hopped back on the train around noon and were lounging in the company of our Netflix in no time. It was a lovely weekend and we'd recommend a dose of Brighton to anyone who wants to travel back in time and get a British sunburn.
What other UK destinations do you think we should visit?