Cheese, Cheese & More Wine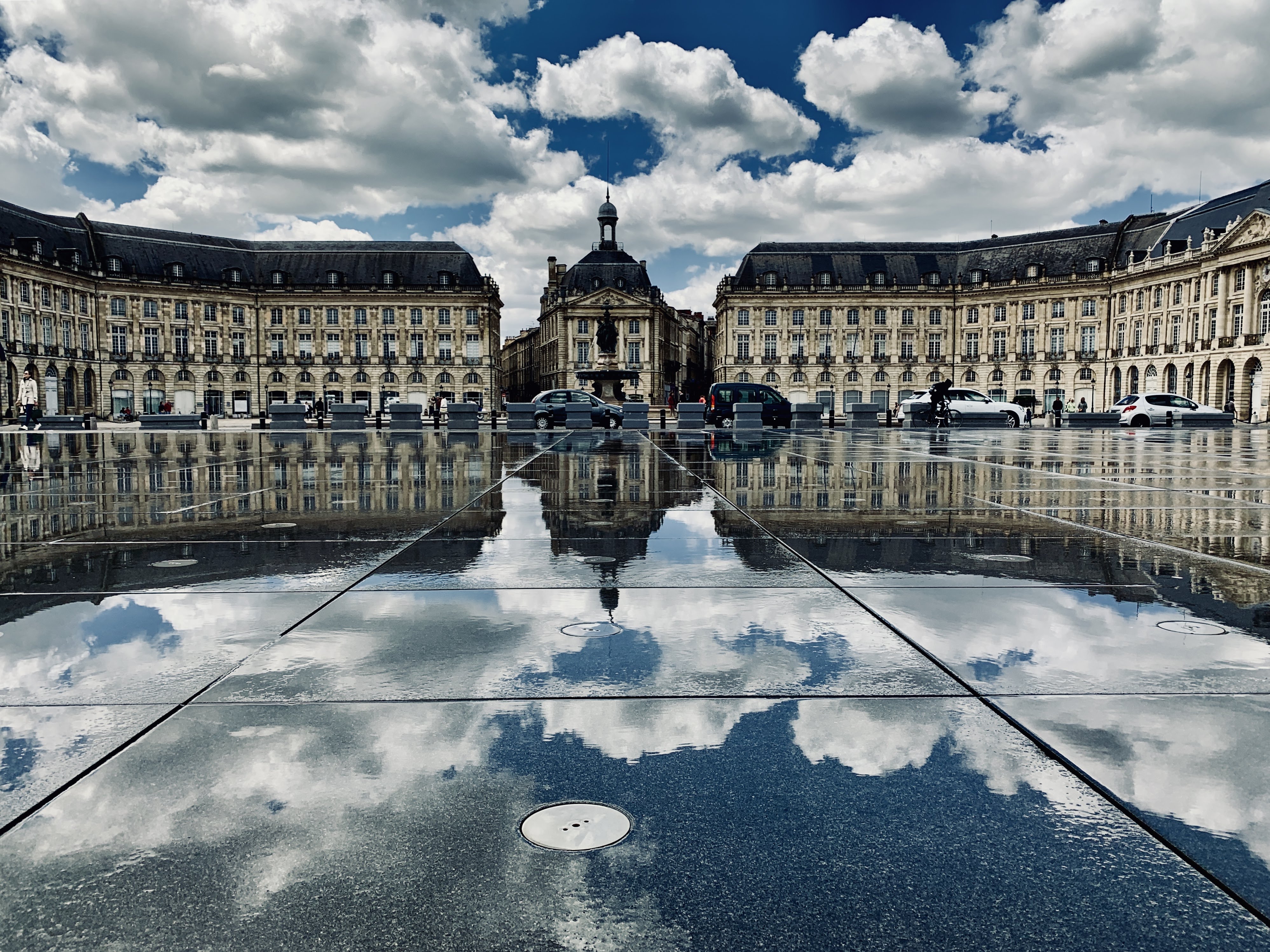 As I sat eating my wheel of cheese for dinner I thought to myself "Is there really anywhere else in the world where it is acceptable to eat an ENTIRE wheel of cheese as your main dinner course?" I believe the answer is no. And that's one of the main reasons I love France. (Side note: the snooty French lady at the park in London that yelled at me for taking a photo without permission of her adorable Bernese Mountain dog that was wandering off leash, is one of the reasons I dislike France)
A few weeks ago during the early May bank holiday (known as a British 3 day weekend) we visited the southwestern French city of Bordeaux. Reasons for visiting: apparently there's good wine and cheese and it's a short flight from London. Lucky for us both turned out to be true.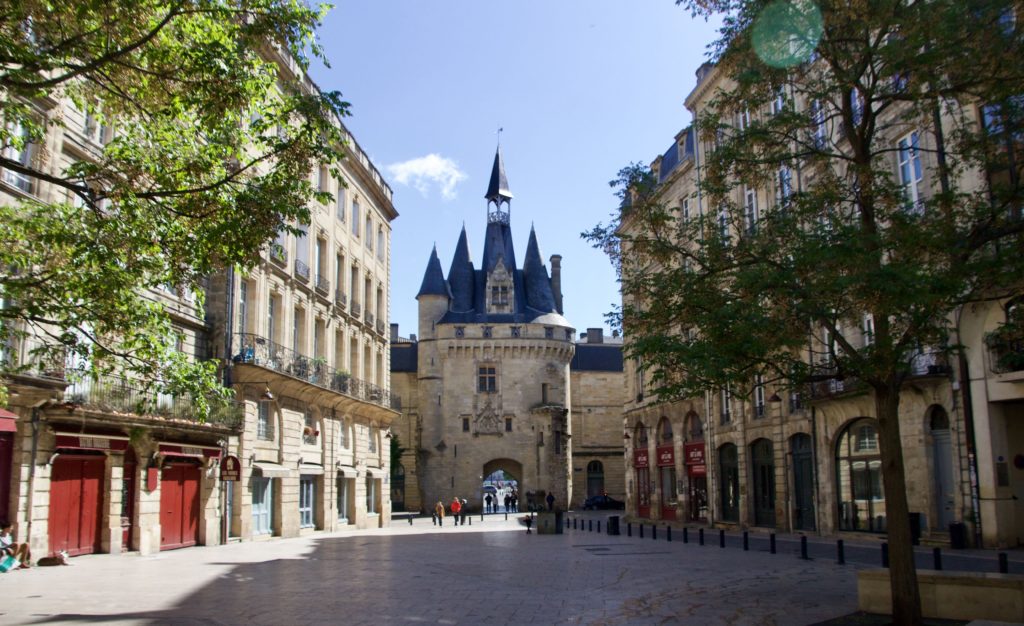 Fun fact: a 2014 report from the International Dairy Federation, said that the top ten cheese eating countries in the world are all in Europe, with each person putting away at least 43 pounds of cheese per year. The average French person consumes 57 pounds of cheese per year. My question is this – where do they put it, because I didn't see a love handle in all of Bordeaux.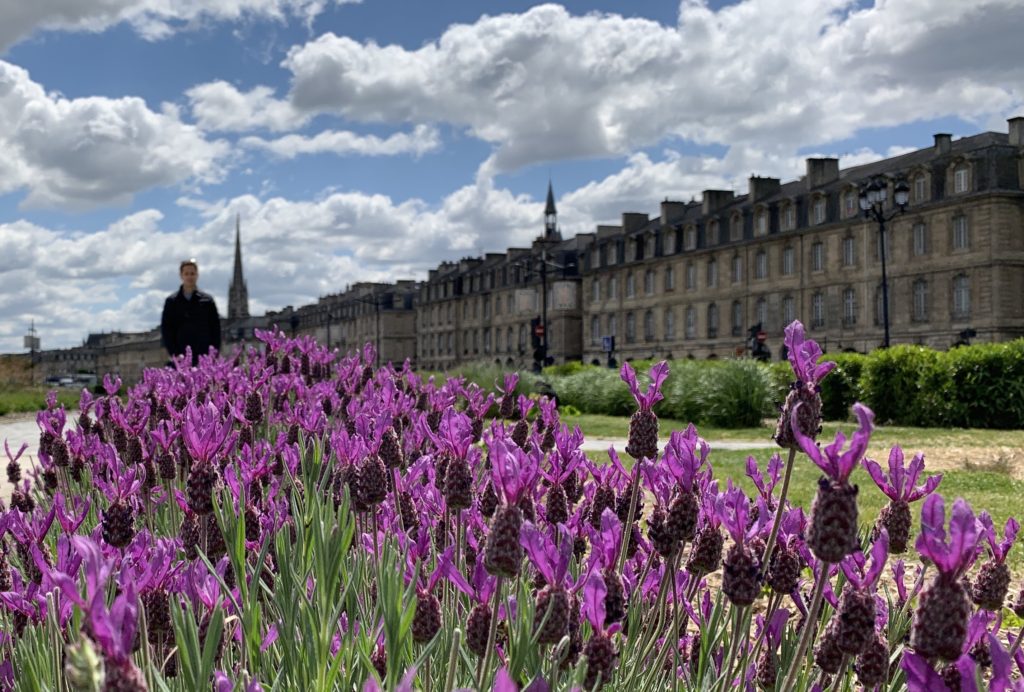 We rented a chic AirBnB in a perfect location minutes from the city center. The view from from the AirBnB was pretty stunning and due to recent protests by the gilet jaunes (or yellow vests) the city seemed extremely quiet and at times slightly desolate, but if I have to be completely honest it clearly worked out great for our picture taking from the apartment and around the city. [this is not me making political commentary about the gilet jaunes protests]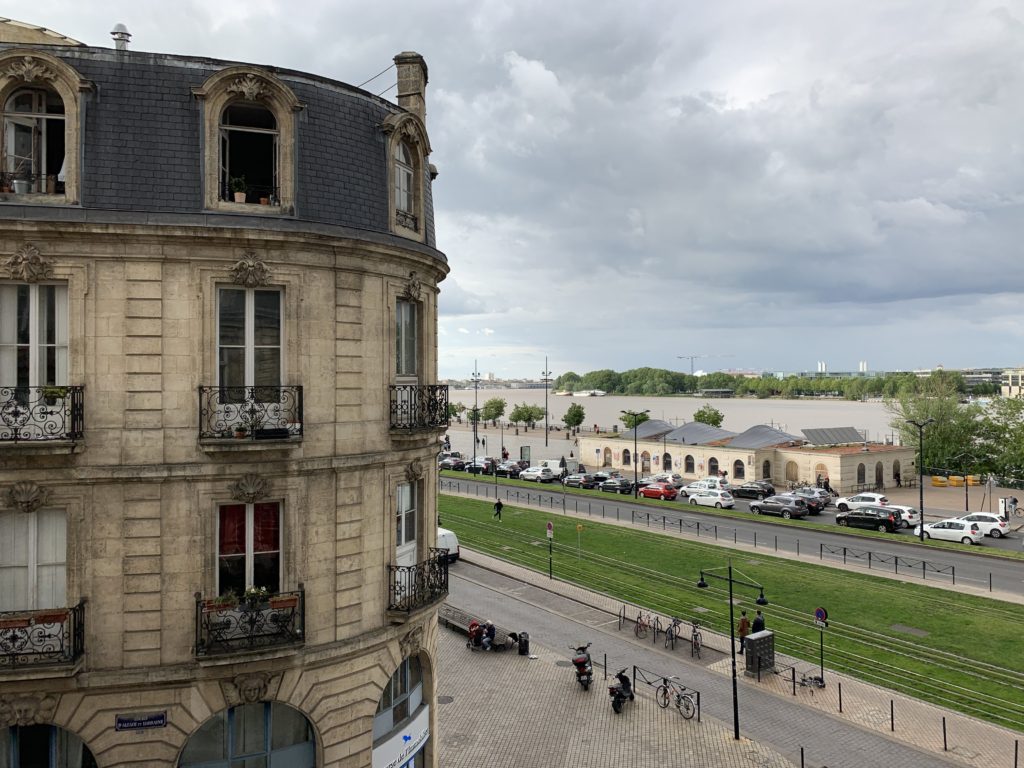 We had hoped that Southern France at the beginning of May would mean warmish, sunny weather – an escape from dreary spring in London, but the weather gods were not with us. Take it from us, when traveling, it is impossible to win the lottery. It was a bit rainy, cold and windy for some of the time we were in Bordeaux, and the realities of climate change became more evident when the Norwegians we met on a wine tour remarked that
Bordeaux was colder than home. But we made the most of it by ducking into inviting eateries and bars anywhere whenever we felt like it. If you ever visit, Tutiac is a lovely little wine bar we highly recommend. I believe we paid the same for two glasses of amazing local wine, as I paid in college to bring a box of Franzia wine to a frat party. (If you don't know what Franzia wine is, think of a very refined sweet vinegar that passes as a wine when you're 21).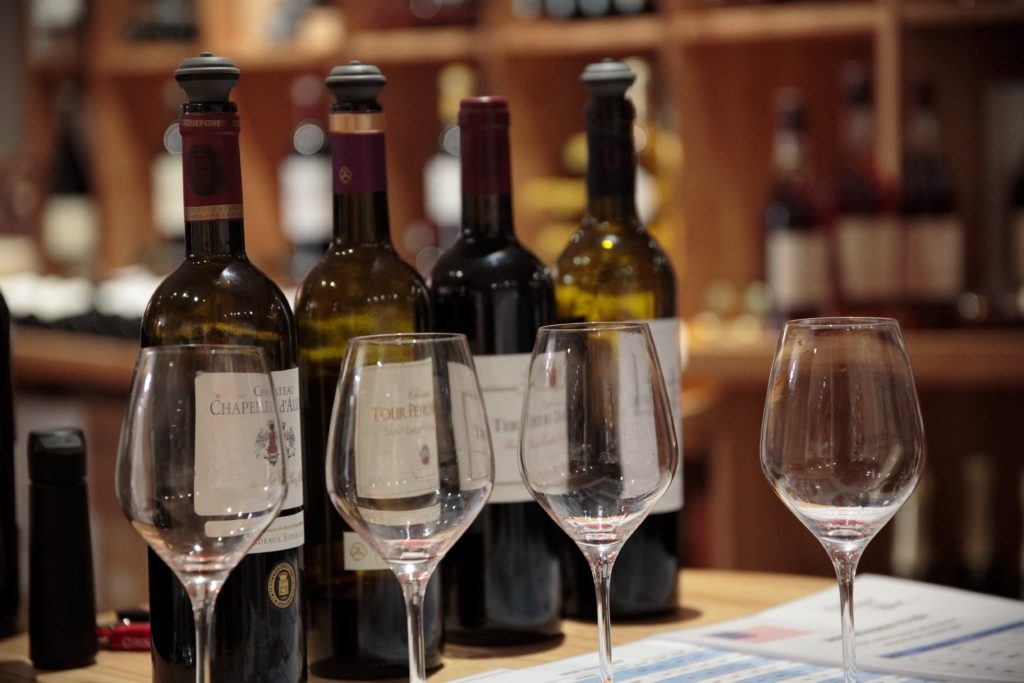 There were three highlights during our weekend. The first was our all day e-bike tour with Rustic Vines Tours. Can we just talk about e-bikes for a minute? WOW. What an invention. Why have I never ridden one before and why are we even bothering with regular bicycles? The only time I want to strain myself on a bike, is on my Peloton when Robin Arzon is yelling at me to ride like the queen that I am. If I'm going for a joyride in the French countryside among vineyards and after a few glasses of wine, I want to be on an e-bike, where I can bike in a relaxed way, but still can efficiently have every half pedal stroke get me about 3 miles. Our guide was Alan, a California dude getting his Master's Degree in wine and spirits. And they say there's no perfect life! No question was small or stupid enough for Alan and I was finally able to figure out what the deal is with properly swirling wine in your glass – let's be honest, I have 100% been pretending I know what the hell I'm doing until now. Alan even offered his first aid kit when I was looking at the sky and feeling a bit too #blessed and ran my bike into the aforementioned Norwegian individual proceeding to make a spectacular fall off of it. In the words of Ross, I'm FIIINNEEE. A note on touring chateaus and going on wine tours and tastings in Bordeaux. The French seem to be a bit more traditional and less capitalistic than the Americans (I know, SHOCK!!) and they haven't commercialized their wine tour/ wine tasting quite like Napa valley or Virginia. Therefore, you can't just rock up to any chateau and do a wine tasting for 10 Euro. So, if you plan to visit Bordeaux, either do your research on which chateaus offer public tastings OR splurge and let the experts lead you on a tour.

The second highlight of our trip was also brought to you by the discovery of e-bikes. Determined not to let the wine tour be the last time I took one of those babies out for a spin – after Jason firmly said he would not allow me to buy one for use in London – I found a rental company and a bike trail on Google Maps. Thus we embarked on a DIY e-bike tour of a different part of the countryside outside of Bordeaux. There are several miles of amazing bike trails surrounding Bordeaux, but the Roger Lapébie cycling path didn't disappoint. As you ride out of the city there are moments where you wonder whether you're going to be riding on the side of the highway the entire time, but once you've been riding for a few miles, you finally get on a beautiful quiet hilly path. Along the way there are little villages, churches, old ruins and plenty of green hills and vineyards. We stopped for a delicious lunch in a tucked away place, (seriously, Google Maps is ah-mazing for finding the best places in the middle of nowhere) before turning around and clocking in a total of 42 miles. If this isn't an advert for e-bikes,I don't know what is.
The third and final highlight of the trip was an AirBnB Experience that took us all around Bordeaux feasting at 4 different Boulangeries or traditional French bakeries. We went to the best, the oldest, the most traditional and more. Definitely highly recommend this tour, but just make sure you get physically ready for it by eating as much cheese as you can the 24 hours prior to the tour to stretch your stomach to optimum boulangerie capacity. Seriously though, is there anything better than a freshly baked buttery flaky croissant in France? The answer my friends is no! Except maybe wheels of cheese for dinner. From sweet to savory we ate our weight in carbs and walked it off while learning the history of various neighborhoods and later alongside the river bank back to our apartment.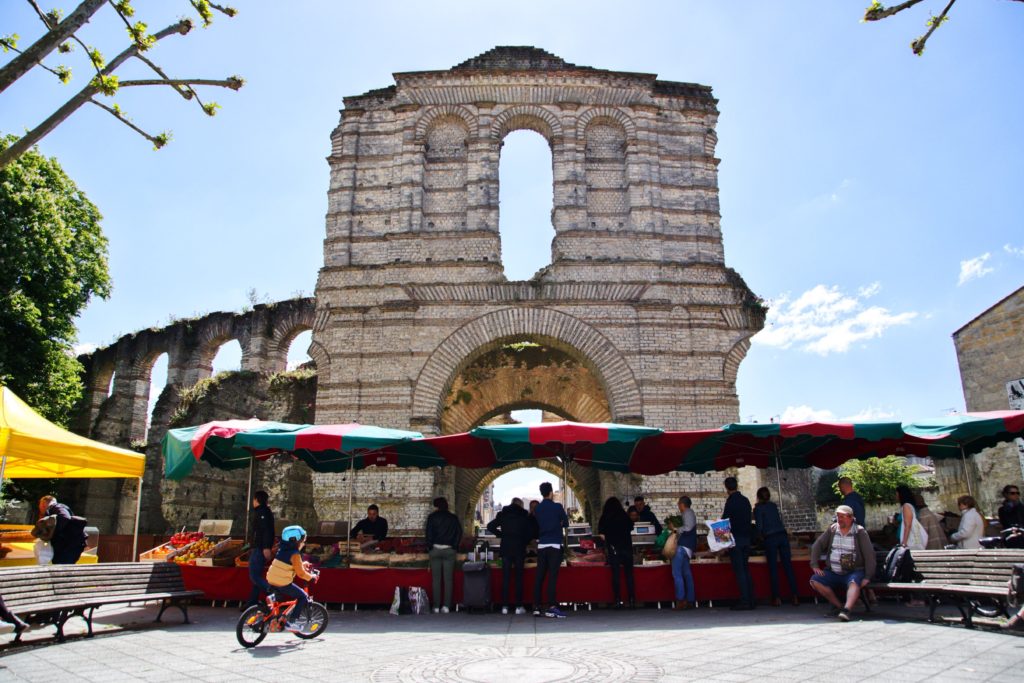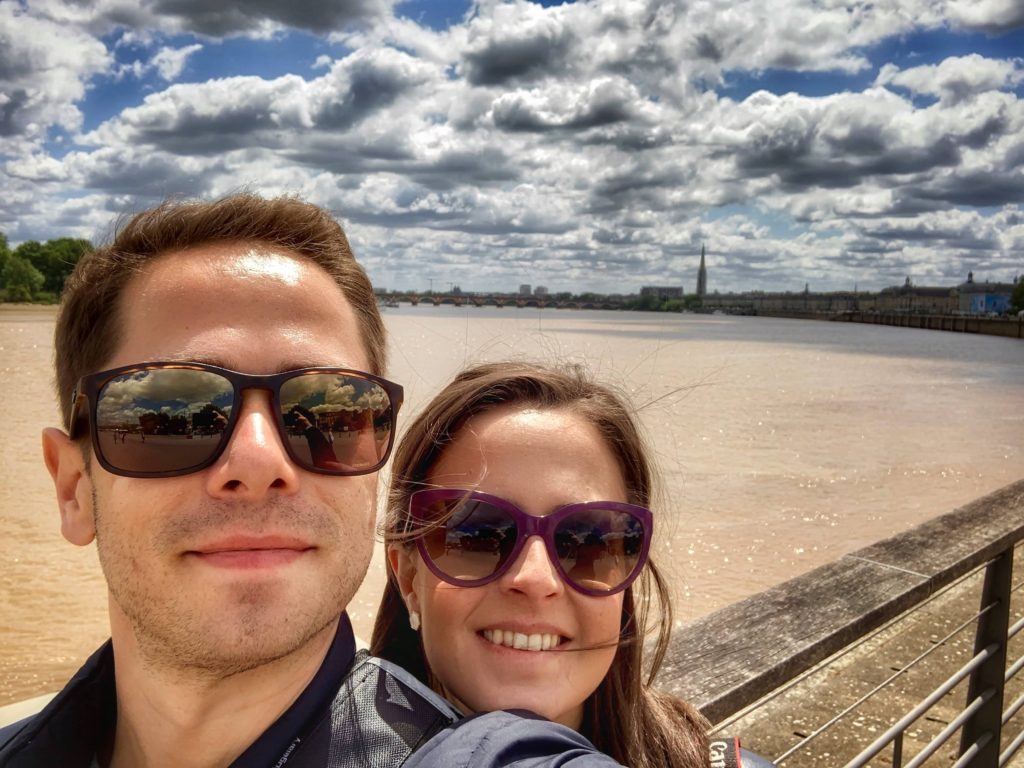 Restaurant Recommendations
If you're looking for a boutique, nontraditional out of the box fine dining experience make reservations at Hâ Restaurant
Great french classics like beef and duck, home cooking elevated at Restaurant Lou Lou
If you want to eat cheese for literally every part of your meal (appetizer, entrée and dessert) then go to Le Comptoir Fromager
For a list of all the places we visited during our time in Bordeaux including restaurants, bars, chateaus, historical sights and more you can visit our detailed Bordeaux Google Maps Guide.