Fallas Celebrations in Valencia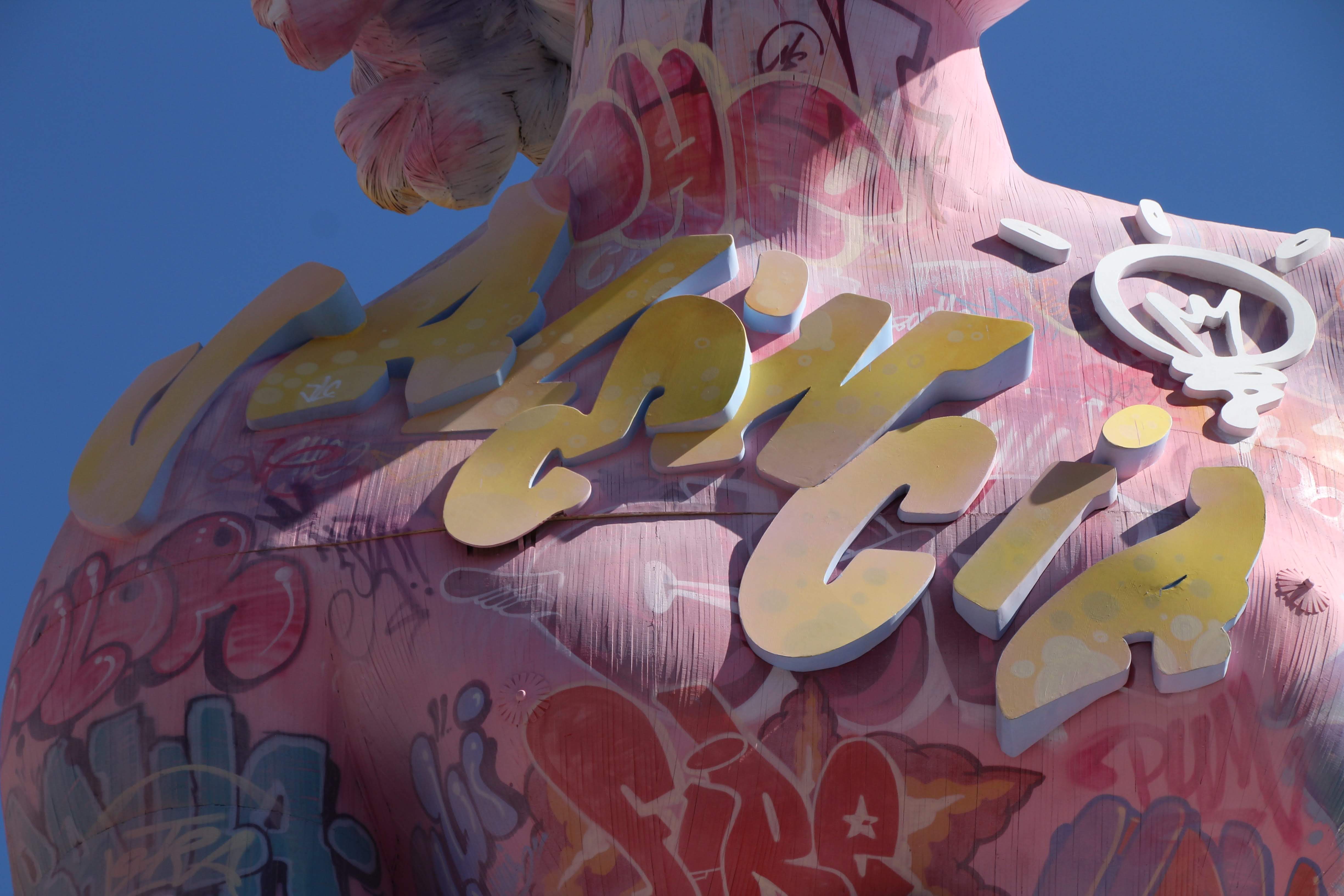 Whether it's Holi in India or Carnival in Rio de Janeiro there's something special about traveling to new destinations during festivals and celebrations – it makes a trip all the more memorable. The major cons of course are the crowds and the prices, but if you can look past that in return for a unique once-in-a-lifetime experience, then we recommend joining the annual springtime Fallas celebrations in Valencia, Spain. Less than 48 hours is all we had to get a flavor and come away with amazing memories.

The main attraction of the Falles festival are giant firecracker filled paper maché sculptures (the falles). Built by various neighborhood associations for the occasion, the artworks are in competition for the best one. Each neighborhood chooses a theme for the year and builds the abstract representation of that theme as a giant sculpture. Crews of artists – artisans, sculptors, painters and more – spend months working on these incredibly elaborate sculptures. The works can tower up to five stories tall and feature fanciful cartoon and caricature like characters – often in provocative poses that defy gravity altogether. Honestly this part alone makes it completely worth the trip. The detail put into each sculpture is incredible. As you circle the work of art you discover more and more characters hidden within others.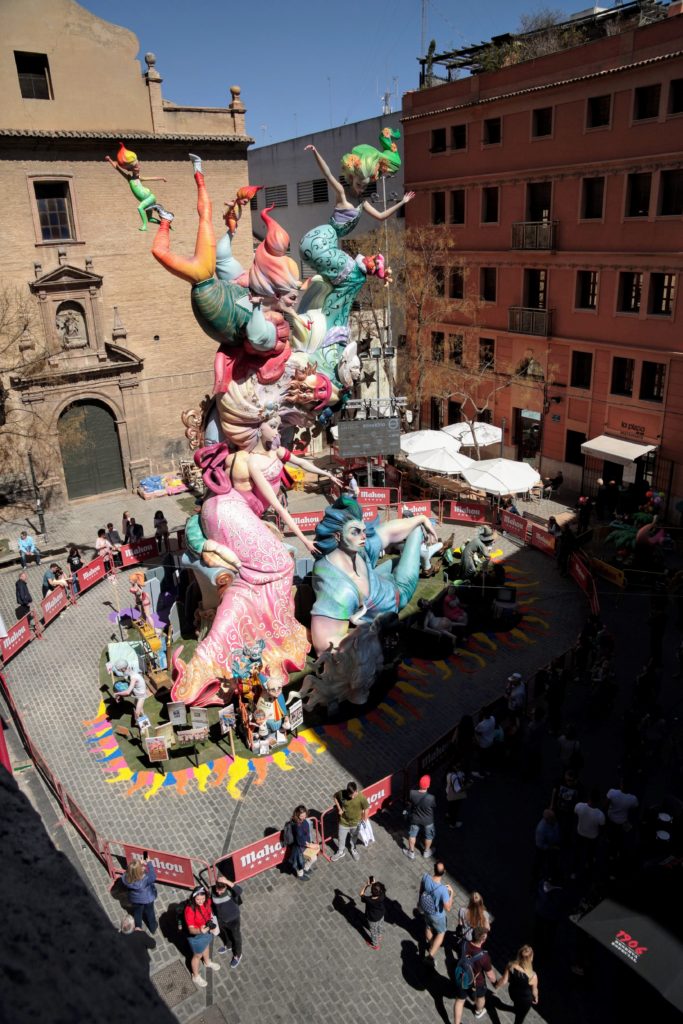 The celebrations go on for nearly 20 days, with a lot of different events happening during that time. Our trip was timed to the L'Ofrena de Flors parade. This was another once in a lifetime experience. Getting a front row seat at the parade was no easy task, but it's totally worth standing an hour and a half for a front row seat. Thousands of Valencians march in traditional historic dress. Everybody marches – grown adults, toddlers, teenagers and babies in prams. The star of the show are the women' and girls' dresses, which range in color and intricacy.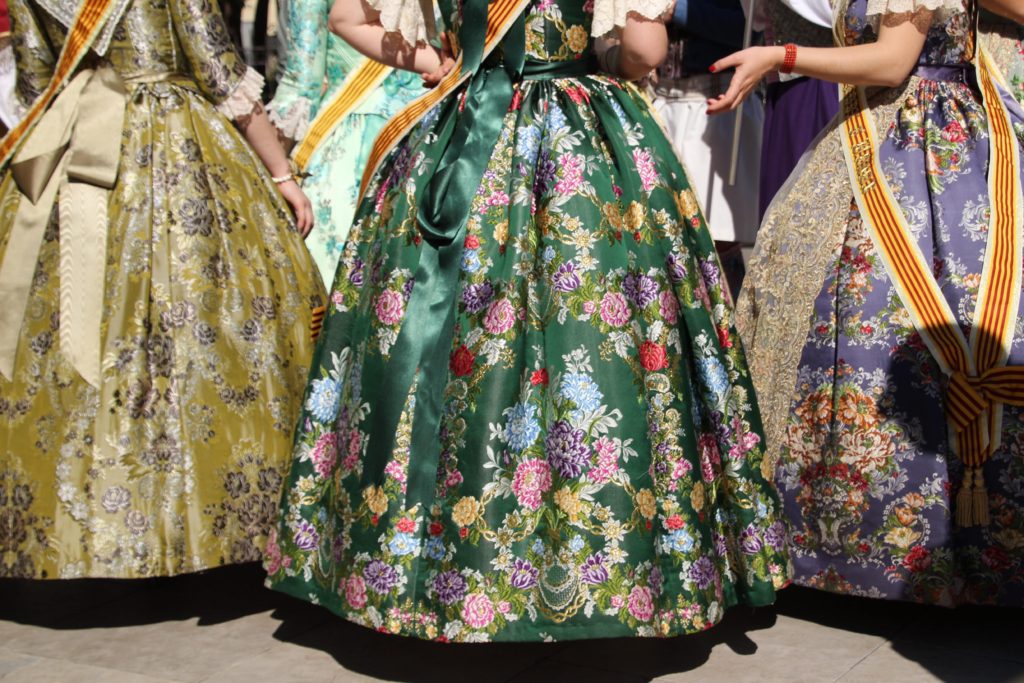 The parade – which goes on for many hours – culminates with marchers offering up flowers to the Virgin Mary in the central square. A group of men and women nimbly climb the wooden structure to insert the flower bouquets received from the falleros and falleras and slowly build Mary a cape of thick white flowers.
The entire city is very walkable and simply wandering around was a great way to experience the city and enjoy the sun between sculpture viewings and parades. Two days was definitely not enough to see all the major sights and experience the festival, but because of the buzz that the festival brought to the city the weekend felt longer than it was.
We're so glad we decided to make this quick trip to Valencia – it was definitely worth it. What festivals or celebrations would you travel to see?
Valencia Top Picks
Climb the tower at the Valencia Cathedral for amazing city views
Grab an afternoon Agua de Valencia – a delicious cava, OJ, vodka and gin cocktail – at Escalones de la Lonja
Try the tasting menu at Jamón Jamón Restaurant
Walk or bike the dry riverbed from the city center down to the beach