Life Update – Wrapping Up 2021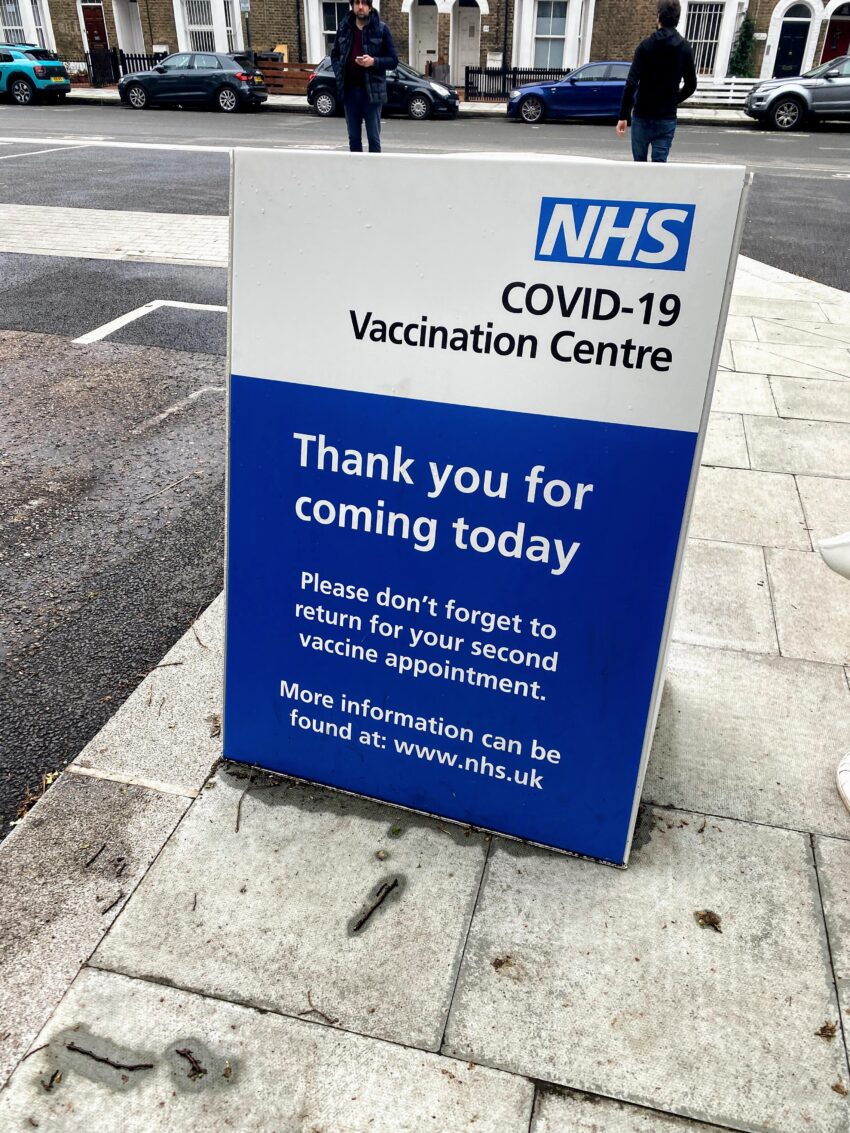 It's been a while since I shared a bit of a life update. This year has definitely felt like 'the one where they got used to the ups and downs of living in the age of a global pandemic.'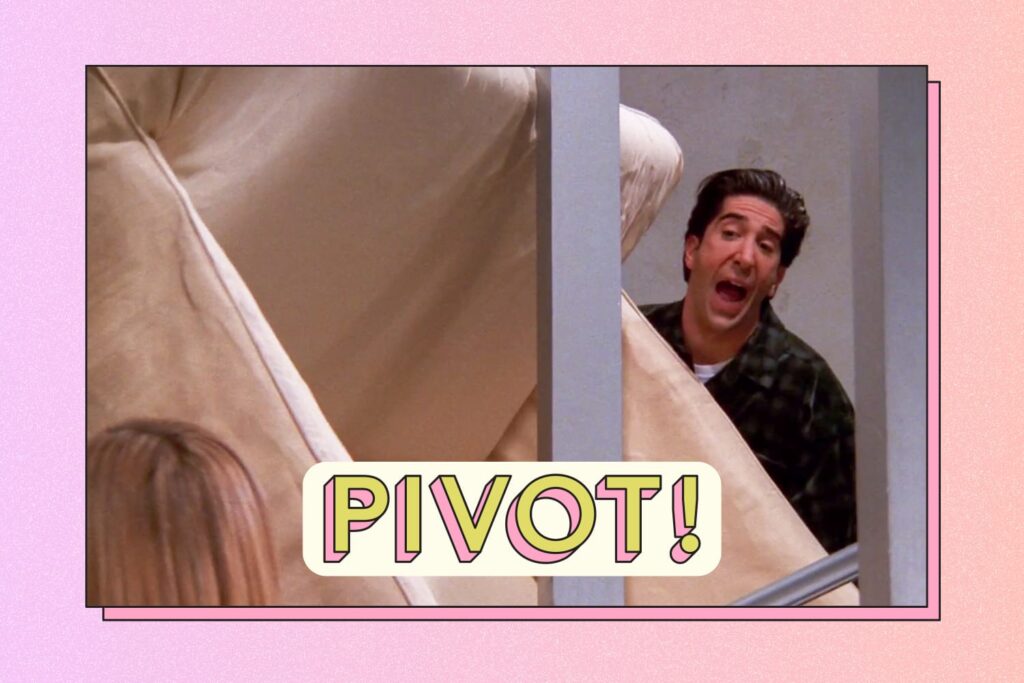 We started the year in complete lockdown and finally on the 29th of March, after nearly three months of isolation and being confined to our little apartment and the local park , we were once again allowed to slowly resume "normal" life.
This coincided nicely with the arrival of spring, which can be a very beautiful time in London. And despite cooler temperatures, there were some nice sunny days that were great for outdoor dining, and frankly even on days with temperatures that threaten to make your toes freeze off, we were determined to dine out! Leo definitely enjoyed the outdoor dining mandate as he got to come along 90% of the time.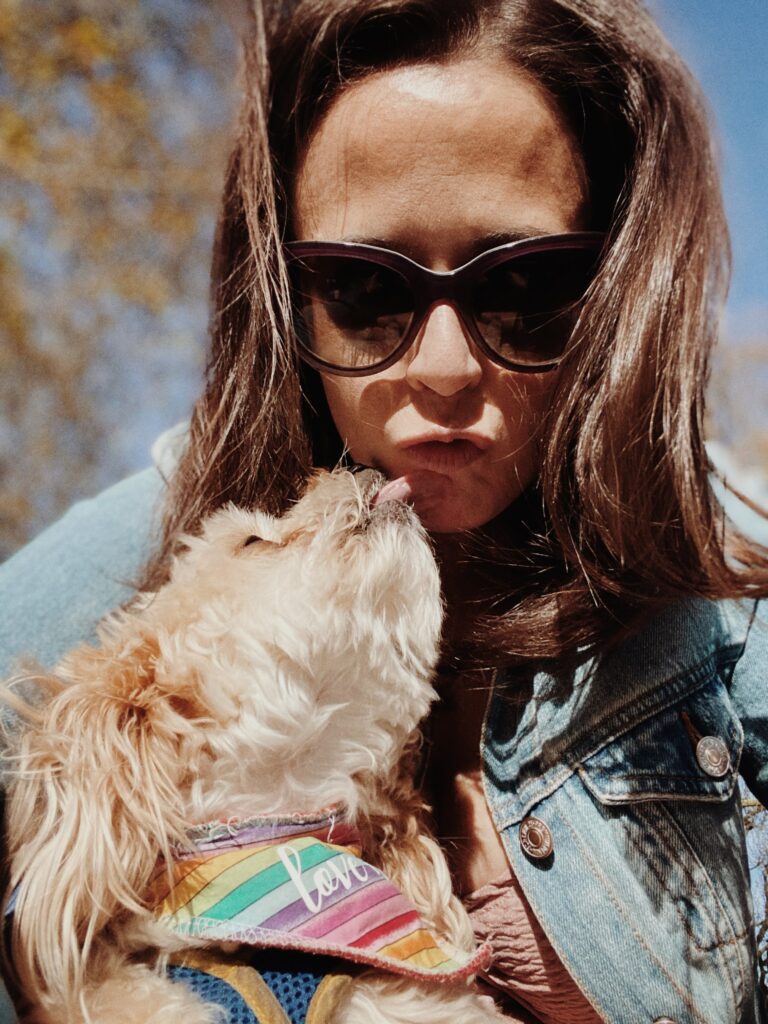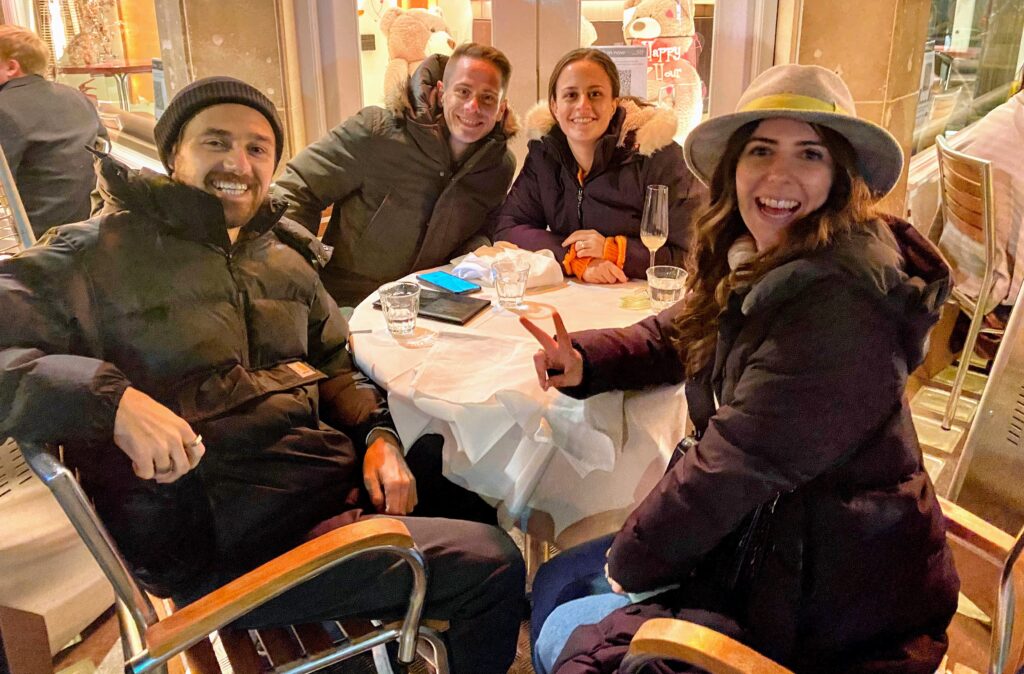 And with spring also came the hope that we would soon be able to get that long awaited vaccine in our arm. After patiently waiting for our age group to be called up, on May 23rd we finally got our wish and received our first dose. The whole experience was surreal and very emotional.
Armed with our jabs we slid right into summer, definitely feeling more hopeful about the future and penciling in plans to go places and finally get outta the house a bit more. We even went as far as East London for a whole weekend!
Determined to squeeze a few more good years out of London, we debated moving to a bigger place and found a spacious apartment nearby that had everything on our wish-list including two offices (which at times makes it feel like our home is a WeWork space), a guest room (for the many visitors we hope will come see us), a little gym (because where else would the Peloton live?) and even a patio (which will be great for the 2.5 sunny days a year)!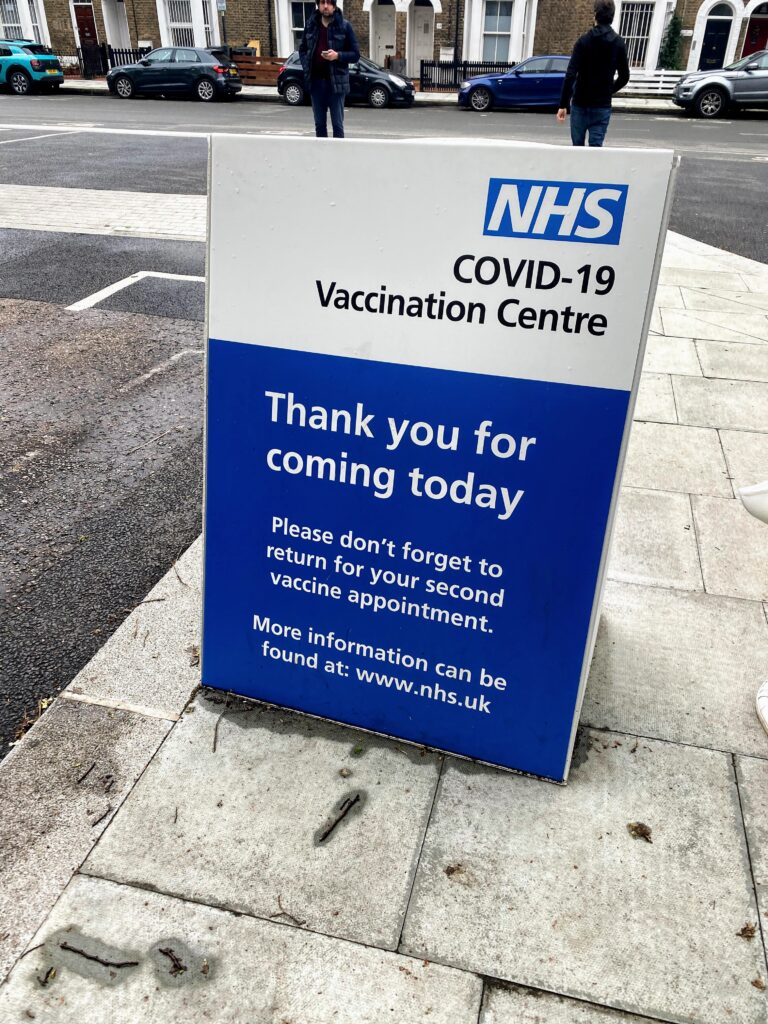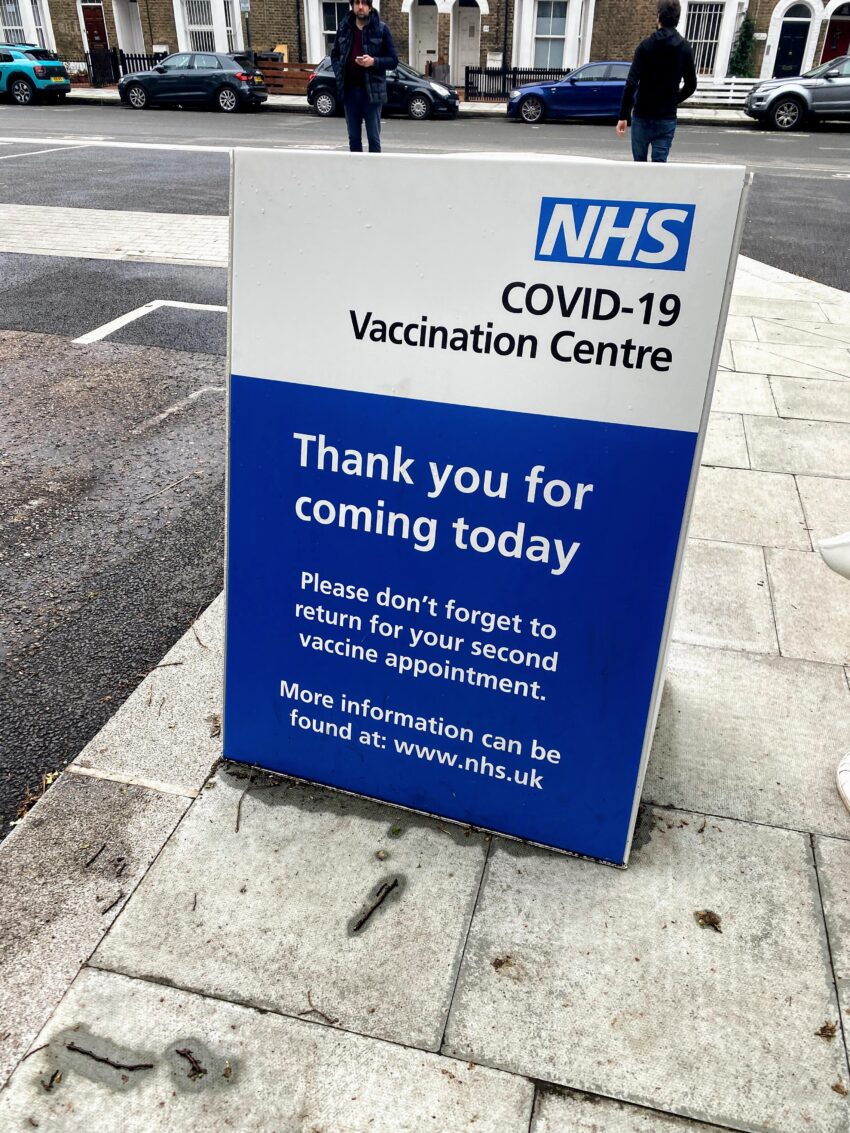 With Covid a bit more in check we also decided to venture further than the other side of London, and took a few days to explore beautiful Cornwall with our sidekick in toe.
And as much as Cornish beaches are absolutely stunning, they offer a mild autumn day temperature at best. Let's face it, I am a Mediterranean woman and I need at least one week a year of HOT weather on a beach and salt water on my skin in order to function properly.
And with the right amount of determination and paperwork, international travel was once again possible, so we jetted off to our top summer vacation destination: Greece. We took a gamble on a very good deal in early 2020 and cashed out in September! The prior summer, in 2020, we had the absolute privilege of having a nearly empty Santorini to ourselves. This summer in Corfu definitely felt buzzier, and despite being so different than other islands in Greece, we loved everything it had to offer, mainly the absolutely gorgeous water and sceneries.
In October we were able to keep up our annual tradition of jetting off to Paris for a weekend (not gonna lie, I still pinch myself that I am able to utter such a statement!). Our preferred mode of transport for a weekend to Paris is definitely Eurostar, and if you ever make it to London it's a no brainer to tack on Paris and go via train using Eurostar! We celebrated J's birthday in style in Paris, with A LOT of wine and food.
Professionally we've also had quite a few changes to our jobs throughout 2021 – Jason left Cisco and took a new role working for Meta (formerly Facebook), and I took on an expanded role and was promoted (woot!). We probably spent 90% of our year working from home, but we managed to make it back to the office a handful of times.
As we wind down the year, we're preparing for our first trip home to the United States in more than 2.5 years. Armed with three jabs, lots of paperwork and a partridge in a pear tree, we're SO excited to be able to spend some quality time with friends and family.
And in the spirit of this being the year of living with pandemic ups and downs, it's almost fitting that we end the year not knowing what the new Omicron variant will bring. Without a doubt it has thrown things into a bit of disarray and uncertainty. Even though sometimes if feels like we're going backwards, here's to hoping we don't start 2022 in lockdown. It's our hope that with a dash of collective humanity and sprinkle of science, 2022 will turn out to be just a bit better than 2021.
All I really want for Christmas is some incremental progress in our journey out of this global pandemic!
Happy holidays to you and yours and hope you have a good start to the year – whatever it may bring for you!