Making the most of a weekend in Budapest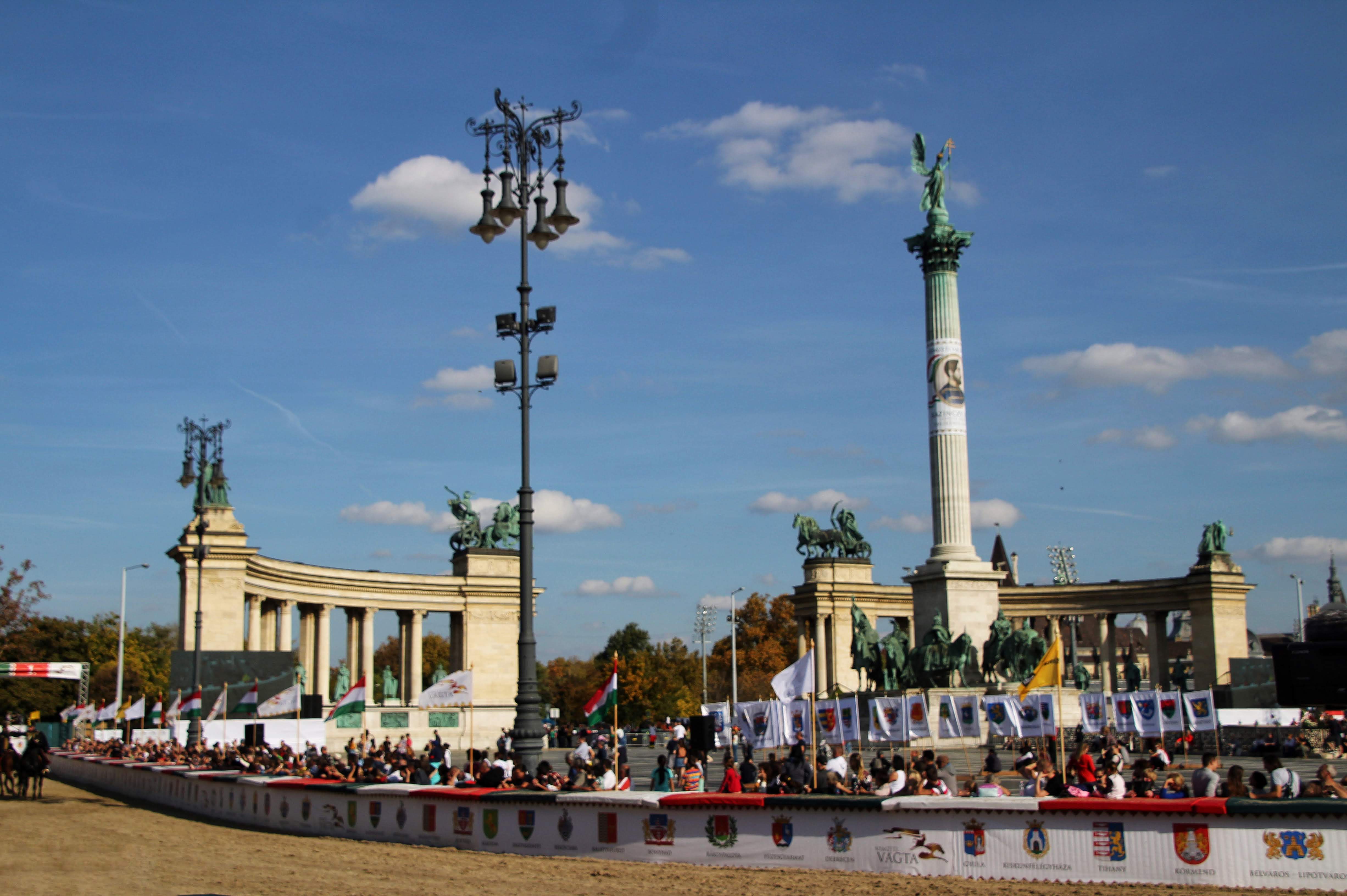 We love a European city break weekend. Budapest had been on our bucket-list since we moved to London and this October we were able to make it happen. Keep reading to find out our top tips for making the most of seeing a city in just 48 hours.
Experience the culinary culture
Food is an incredibly important aspect of any culture. We're not saying that a love of eating and a love of travel have to go hand in hand, but in our experience having both will give you richer experiences and memories. One of the most important parts of a successful city break should be food. Of course you should try experiencing traditional cuisine and national dishes if you can, though I also suggest experiencing the city's and country's take on cuisines not their own. So for example, why not try Israeli food in Budapest? Other ways to check out the food culture on your city break include finding a local market, farmer's or supermarket, taking a cooking class, using AirBnb Experiences to find a local to cook you a meal or splurging on a top-rated fine dining restaurant.
Our recommendation for non Hungarian food in Budapest – Mazel Tov Budapest. Amazing Israeli food, incredible cocktails – in an insta worthy setting – if you're into that sort of thing!
Walk, then walk some more
The best way to take in any city is to walk and luckily Europe's cities are extremely walkable. Walking allows us to take in the neighbourhoods between major sights and get some much needed reprieve from the over-tourism that's inevitable in Europe's most beloved destinations. I find that some of the memories that stick out in my mind, or some of the coolest photos we've taken are of places we stumbled upon while walking around. On average we walk between 15,000 and 20,000 steps per day on our city breaks.
Pick Your Battles with the Sights
With 48 hours, you will never be able to see all the sights in a city like Budapest. Pick 2-4 sights you want to see and be realistic about how long it will take you to see each. If you pack too many in, you'll find yourself rushing from sight to sight and ticking them off rather than truly taking them in and enjoying them.
Here are the sights we explored in Budapest in 48 hours:

– Walk across the Széchenyi Chain Bridge

– Explore the area around Fisherman's Bastion and Mary Magdalene Tower

– Visit St. Stephen's Basilica and head to the top for amazing views

– Take in the Hungarian Parliament Building from across the river
Do one clichè touristy thing
We don't like to think of ourselves as tourists, though of course we are. It's not that we're superior to tourists – though some of the behaviour we've seen from tourists we would never engage in and is truly appalling – but our hope is to be more like visitors taking in a new city and culture, learning a few things we didn't know and making some memories to take with us as a souvenir. BUT with all that being said – we do enjoy engaging in at least ONE activity that some might consider a cliché or touristy thing to do. After all, there's at least in small part a reason why it's a popular activity. This approach isn't for everyone, but at the very least it can usually make for at least one funny story.
The Budapest activity most recommended to us was the thermal baths. We opted for the more popular Széchenyi Thermal Bath. Crowded with stag/bachelor parties and other tourists, it was still a fun experience.

http://www.szechenyibath.hu/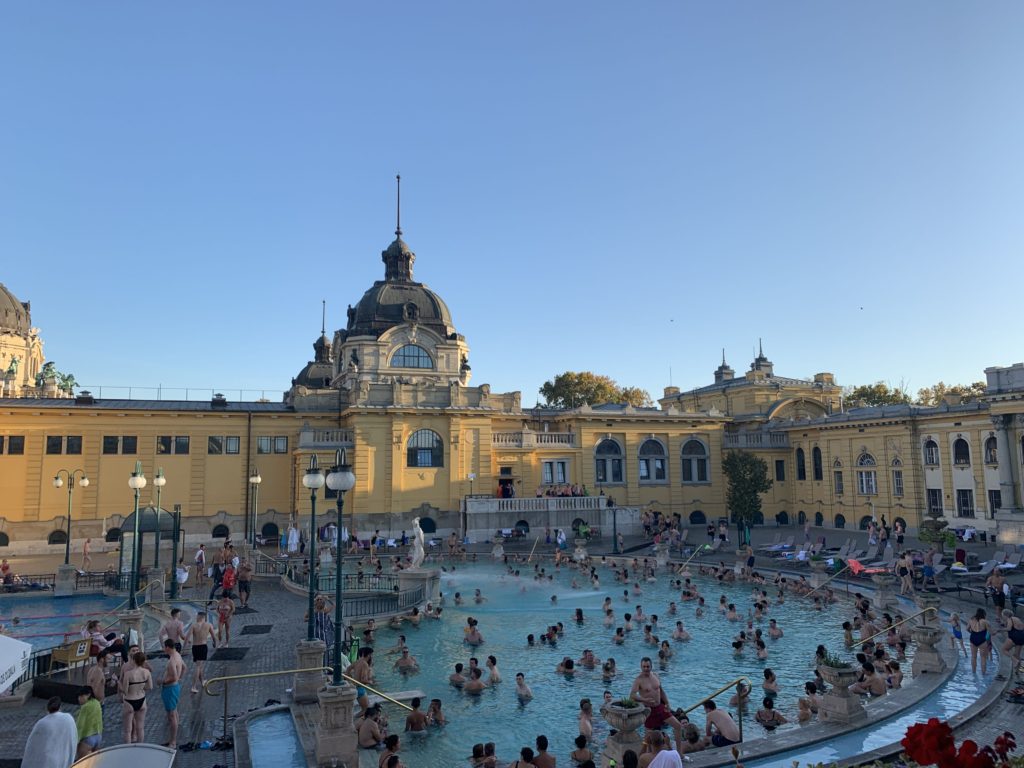 Look for a special event or festival
Weekends in a major European city usually come with some kind of special event. Of course it's great to plan a trip around a festival, like we did in Valencia for the Fallas festival, or around a special seasonal event, like heading to Vienna to see the Christmas markets (which we're doing in December). But even if you don't plan your trip around a festival or special event, which can be expensive, we suggest using the Internet, your hotel concierge or AirBnB host to get recommendations for special happenings going on during your trip.
It wasn't planned, but an unexpected experience in Budapest was the Nemzeti Vagta – the national equestrian gallop. A showcase of Hungarian equestrian culture.