Meet Me in Berlin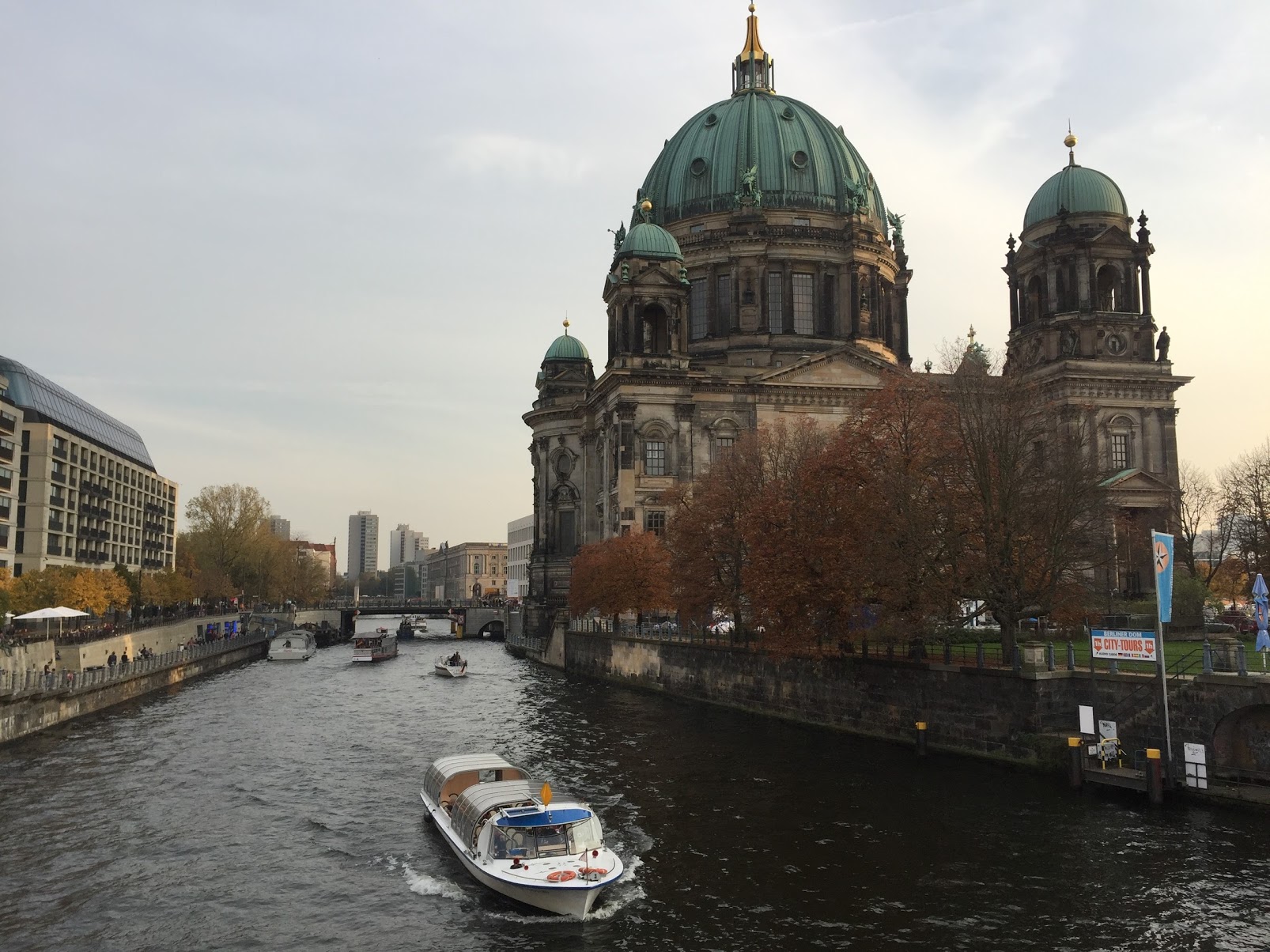 Sorry we've been MIA. Turns out starting a new life in a new country can be rather time consuming!
But now we've finally got something fun to share that doesn't involve insurance paperwork or Leo's first vet appointment.
When we were first considering this move we weighed a lot of the pros and cons and if you know us, you've probably gathered we like to travel. So it comes as no surprise that one of the biggest pros is London's proximity to amazing destinations across Europe and beyond. So during our time across the pond we're trying to #jedjetset as much as we can.
First up: Berlin, Germany.
We spent last weekend in Berlin. We kicked off our activities with a Trabi Safari.  The Trabant, as it's formally known, is symbolic of East German efficiency – a hard plastic body mounted on a steel frame. The Trabi Safari involves a caravan of Trabants driving through Berlin while a tour guide leads the group and tells you about the various sights over the radio.
It had been a while since we'd driven a car, let alone one with no power steering and manual windows. We got to see the famous sights of Berlin including the Memorial to the Murdered Jews of Europe, the Brandenburg Gate, Checkpoint Charlie, The Berlin Wall, the East Side Gallery, and the Dom.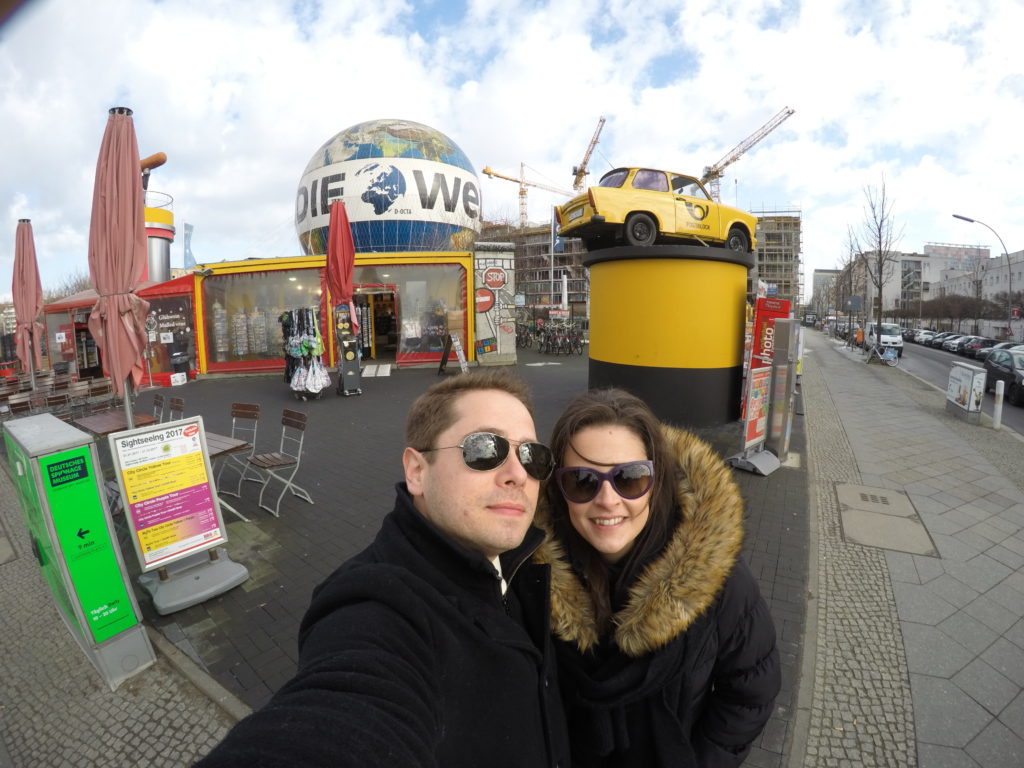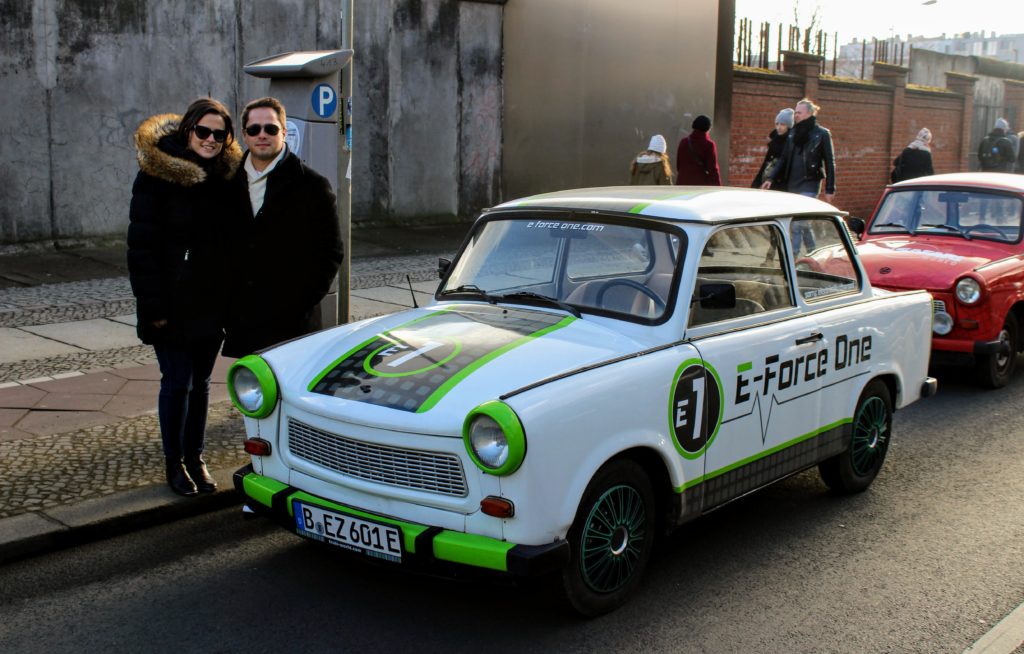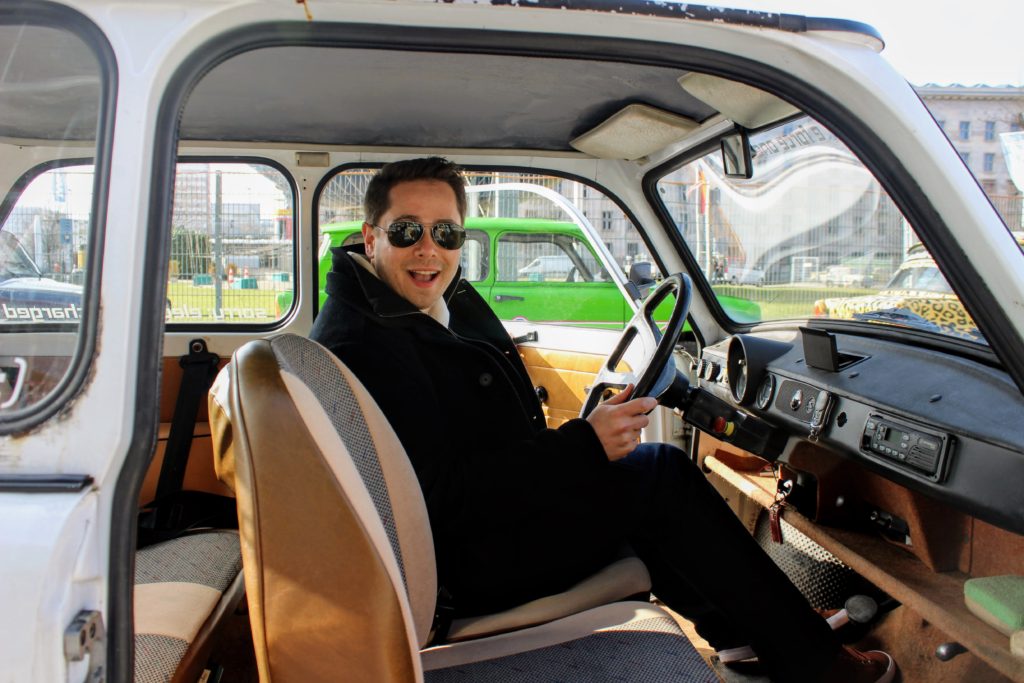 The Berlin Wall is probably the city's most iconic attraction and it's hard to imagine that at one point, not all that far in the past, a giant wall divided the city. Having only seen a small section of it in the Newseum in DC, it was striking to see just how large and imposing the whole thing was.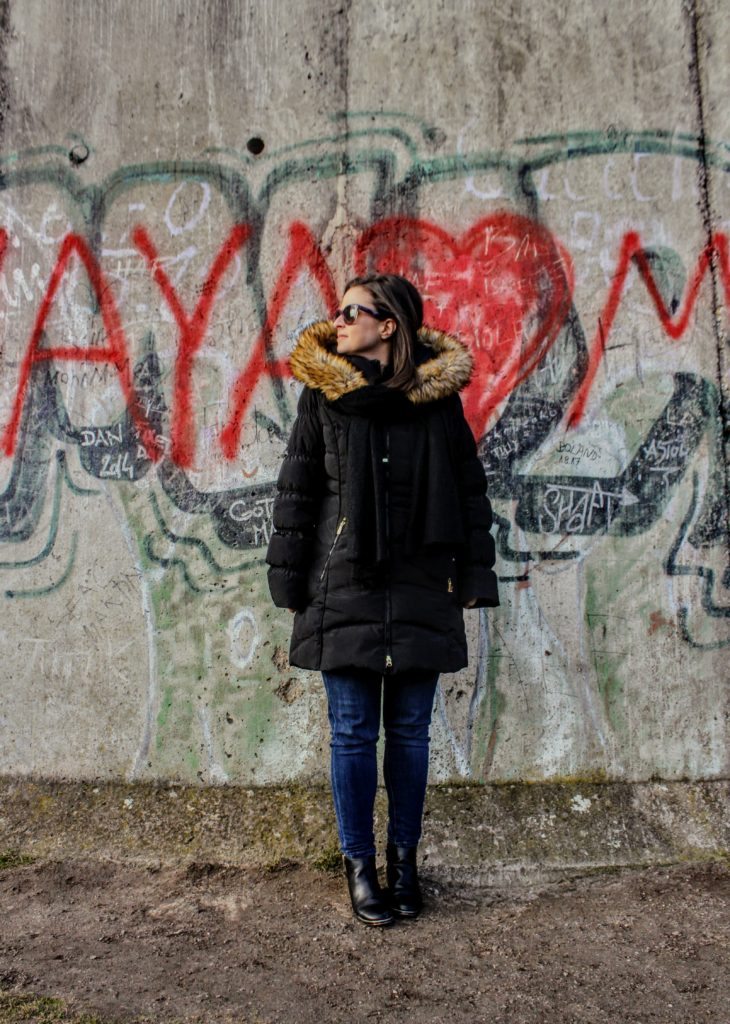 While there we also got acquainted with the Ampelmännchen – the iconic little munchkin that helps pedestrians cross the street.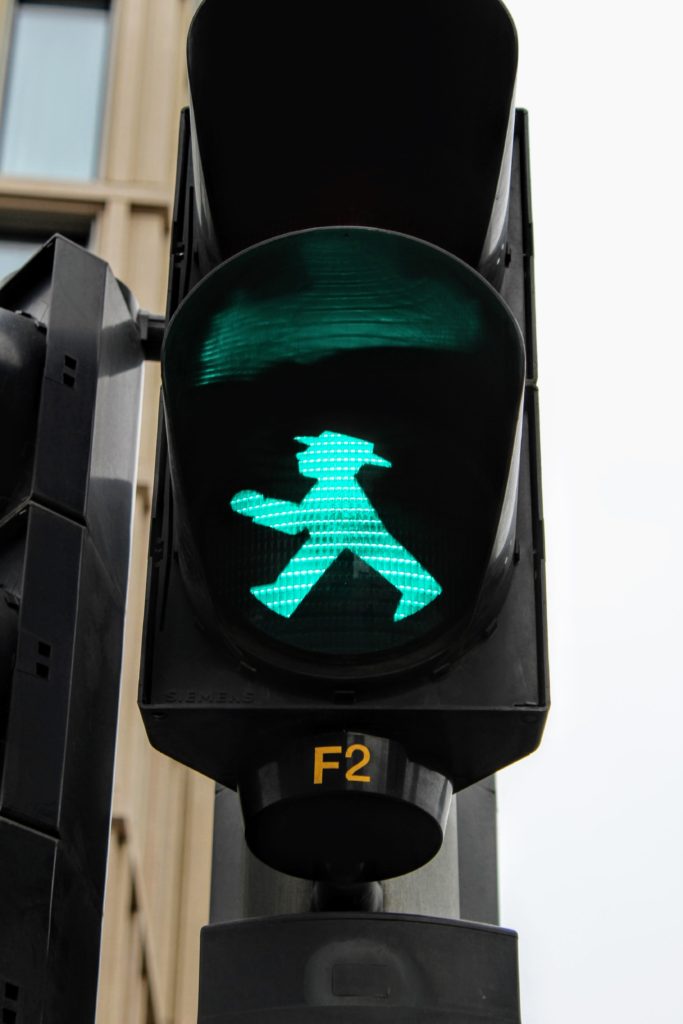 No trip to Berlin is complete without sampling the local delicacies so we made sure to enjoy a currywurst with pommes frites and of course Wiener Schnitzel with a tall, cold bier.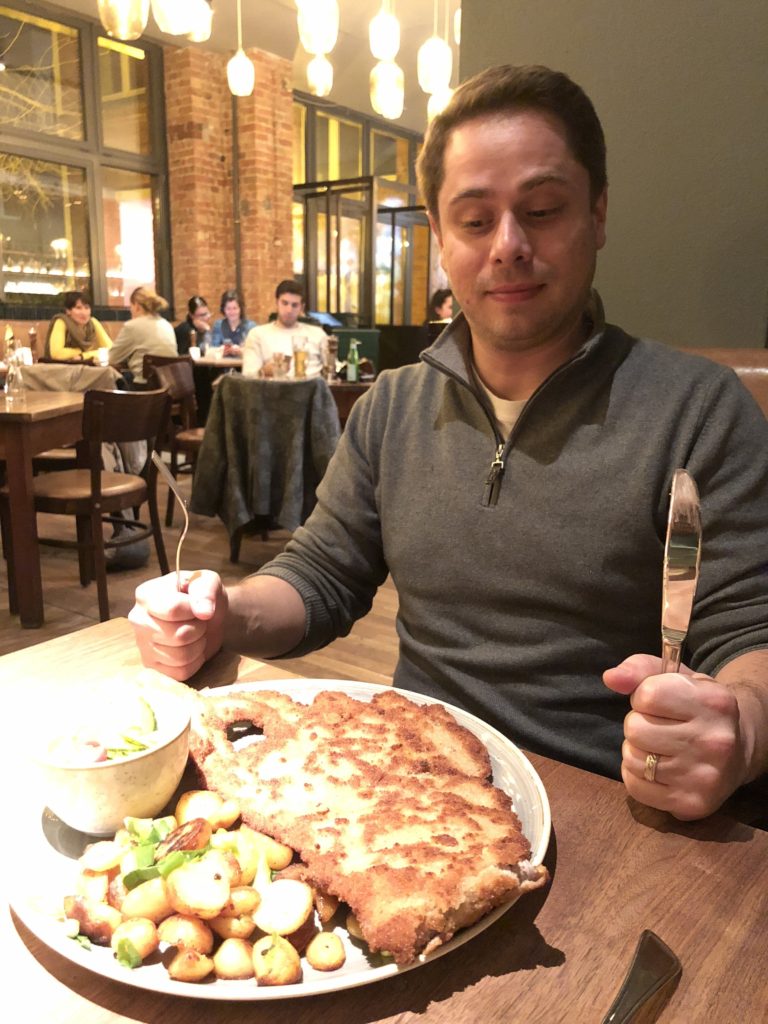 But the real reason we chose Berlin as our first destination are these people.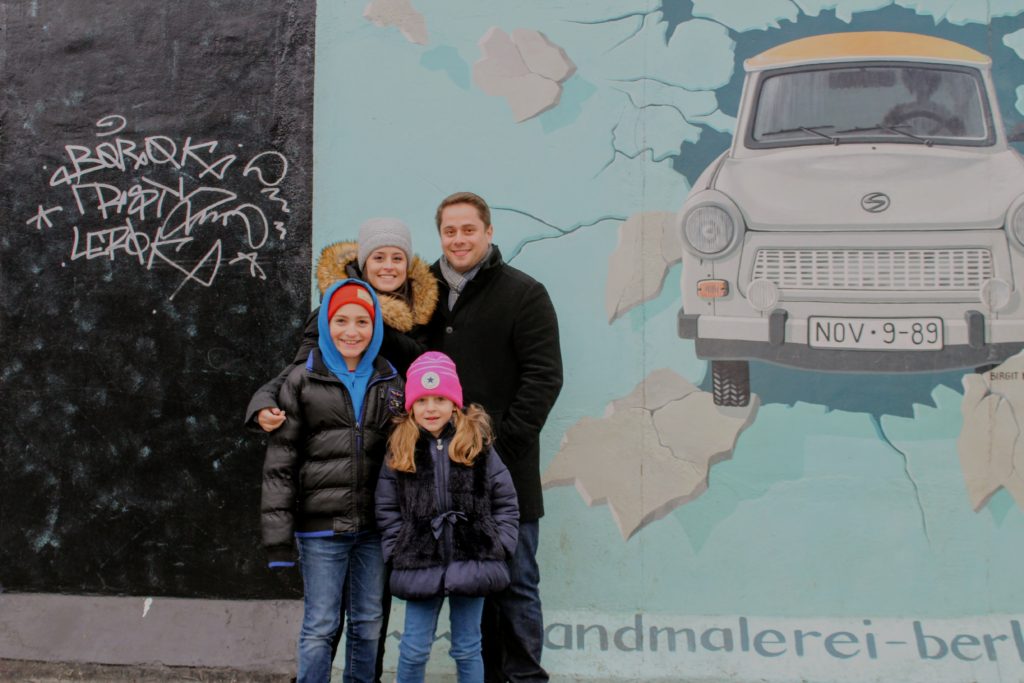 Fed's sister Olivia lives in Berlin with her husband Simone and their three children Andrea, Lodovica and Eleonora. It was the first time they've met Jason and it was an excellent opportunity for Jay to practice his Italian. Sitting at dinner on Friday night it felt more like we were in Italy than in Germany as the wine kept flowing, the risotto was perfectly al dente and the cheese and meats abundant and fresh.
On Saturday we first went for a stroll around the city to see some of the sights from our Trabi Safari up close.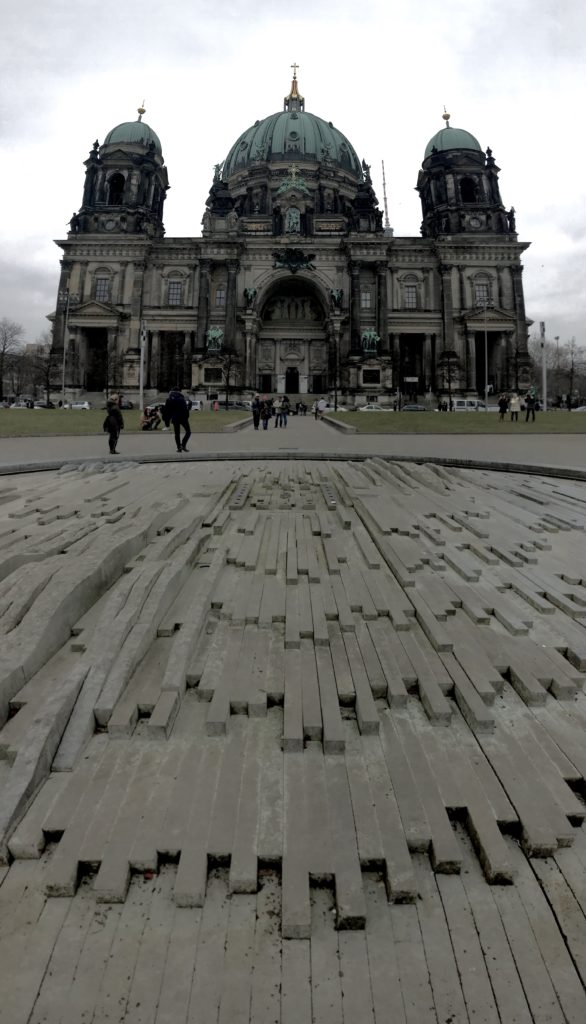 Then we met Olivia and Co. for lunch at an authentic Italian pizzeria, I Due Forni. The restaurant is famous for its enormous personal pizzas with cooked in the traditional Italian style – you won't find any Chicago style deep dish or ziti slices here. After lunch we walked along the East Side Gallery where Andrea helpfully translated the German captions.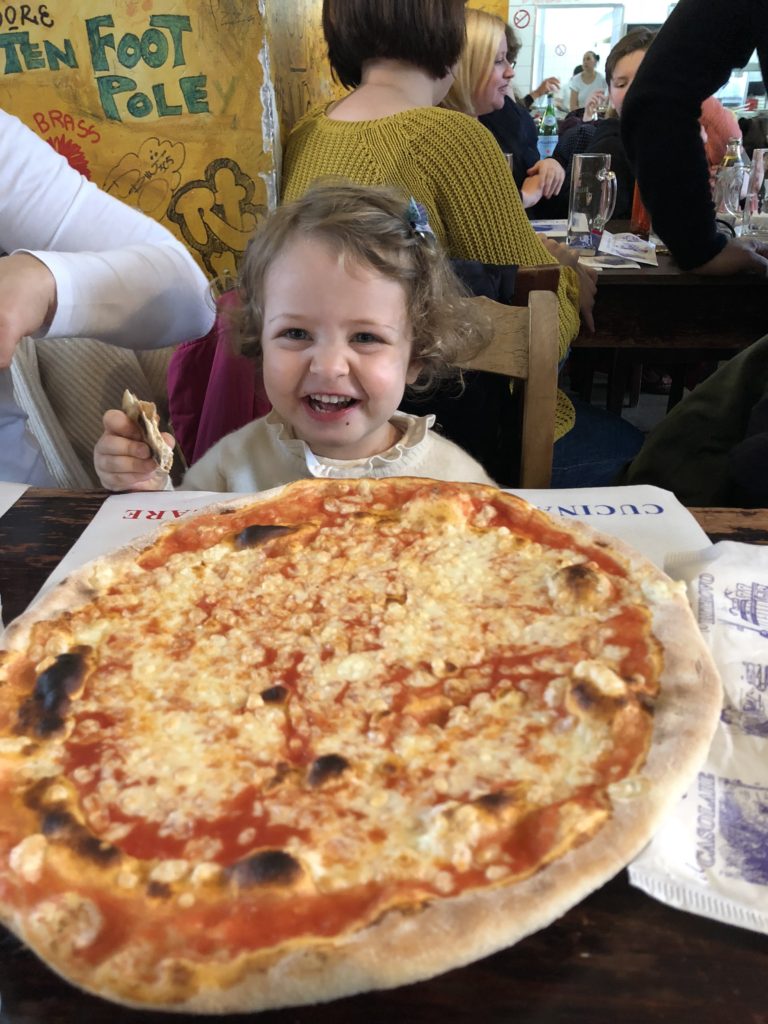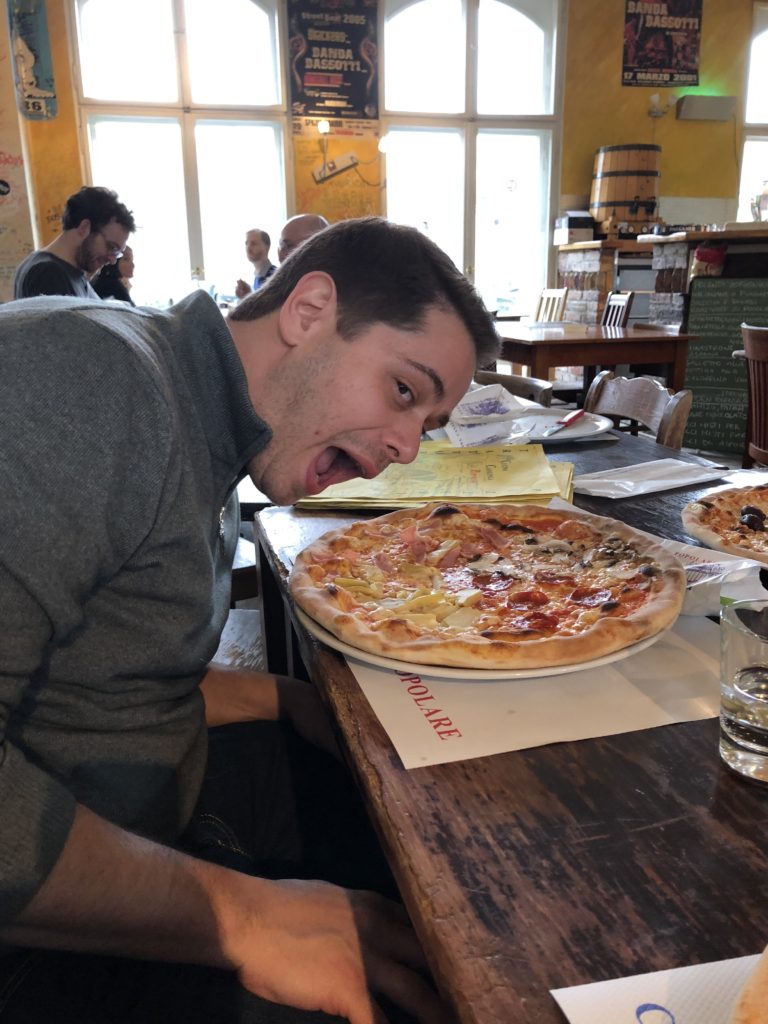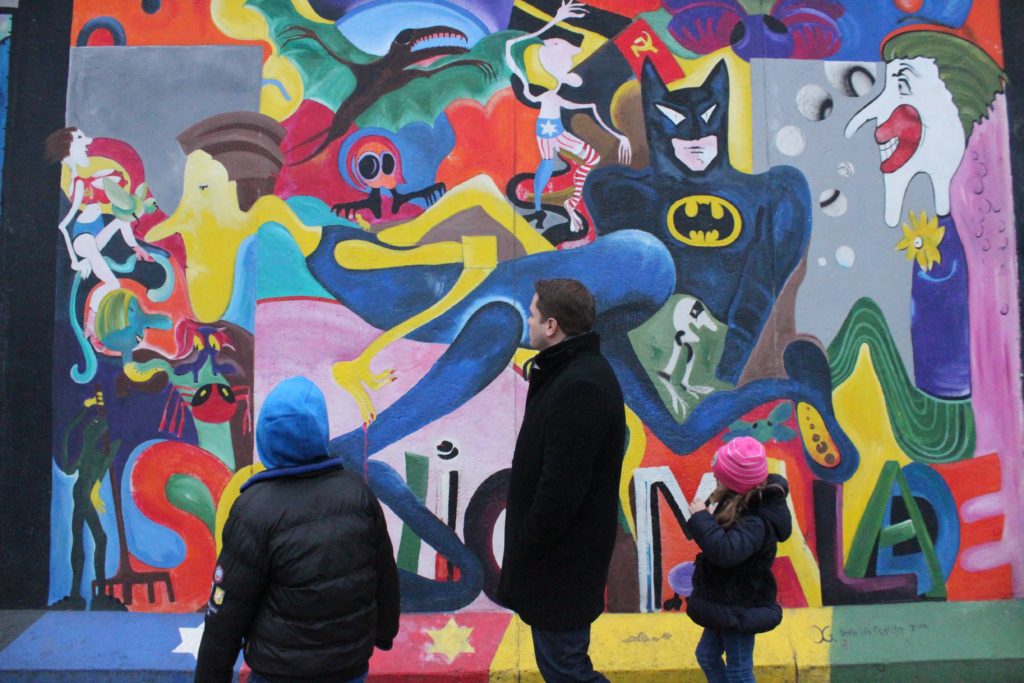 It was a short trip, but great to get outside of London for a few days. Unfortunately Leo couldn't join us but he stayed with a wonderful Brazilian family for a staycation of his own. He had such a good time that he can't wait to go back when we set off on our next trip. 
Auf wiedersehen!
J+F