British Summer Time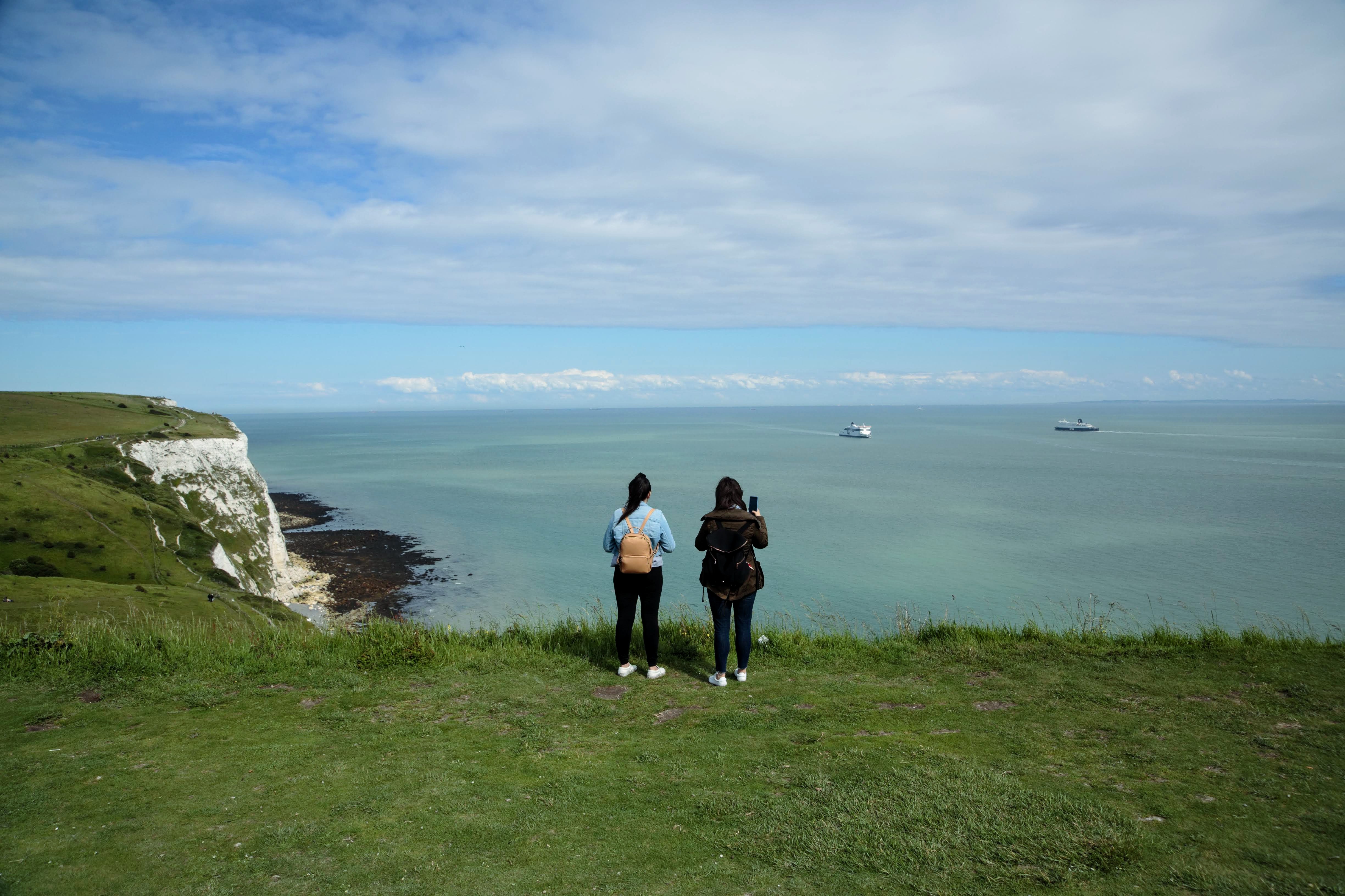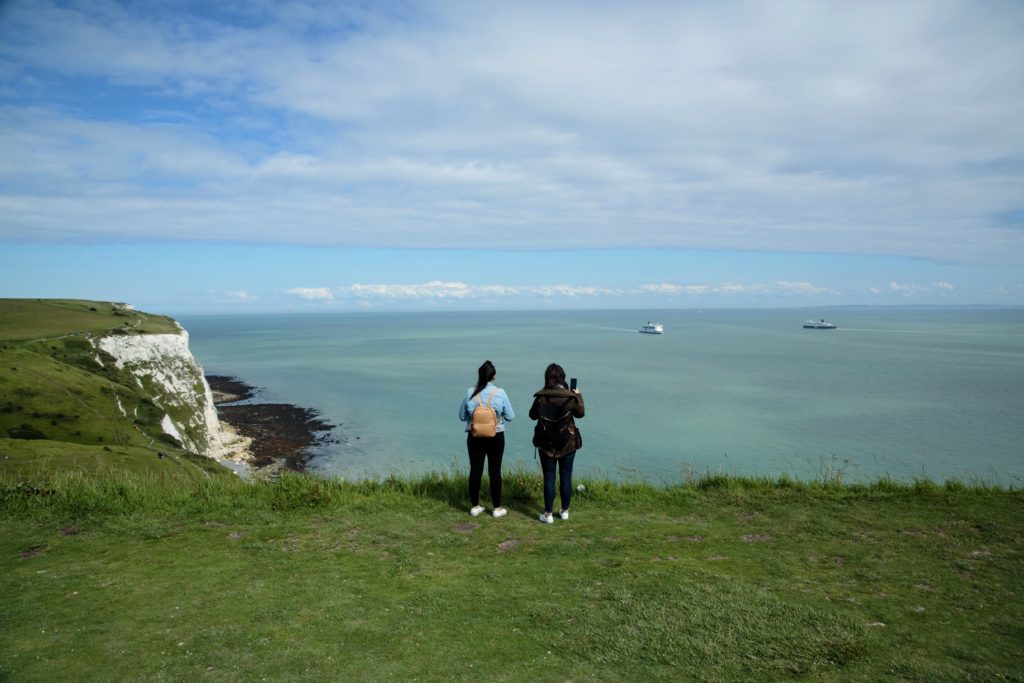 Most people think I'm kidding when I say the time zone we're currently in is called British Summer Time. It IS a thing – look it up!
In addition to a time zone, I'm finding it's also a state of mind. We've been living in London for nearly two years, so we're starting to play the comparison game. The topic du jour is British Summer Time. I have to admit that last summer, when British people would remark daily (sometimes multiple times a day) how out of the ordinary the hot and sunny weather was, we didn't TRULY understand what the fuss was all about. After all, we've never lived in a place where summer isn't summer. I grew up in Italy, which is basically listed next to the word 'summer' in the dictionary. Jason grew up in Connecticut, which despite its cold winter reputation has a proper summer and let's not even talk about the sauna like climate of Washington DC summers. So it didn't ever occur to us that summer could be any other way and plus I figured British people were just exaggerating. WRONG!
As I write this in the middle of August wearing a sweatshirt (or jumper) inside my apartment (or flat), I can with certainty say that last summer must in fact have been a a complete and utter anomaly – that of course has much to do with the earth's rising temperatures and erratic weather patterns. So all to say that I'm extremely glad we got to experience that once in a lifetime British Summer Time, because 2019 is another story.
But, if this is the part where you starting feeling sorry for us because we have to wear a jacket in July, worry no more! We found the cure to the real British Summer Time – it's called travel. So we – along with approximately 30 million of our closest British friends – have spent the last 90 days getting off this island as much as possible – away from the unpredictable, coldish and dreary British summers – trying to get our Vitamin D level up to normal.
Summer solstice has about another month left in her, but here's what we've been up to so far this summer…
Got a new job!
You know when you make a plan, but then life happens? We moved to London because I had an opportunity with my employer, but after 8 great years at eBay, it was time to move on to new and better opportunities. And you know what's a good gig? When your personal passions – travel – and your job – Hilton – coincide.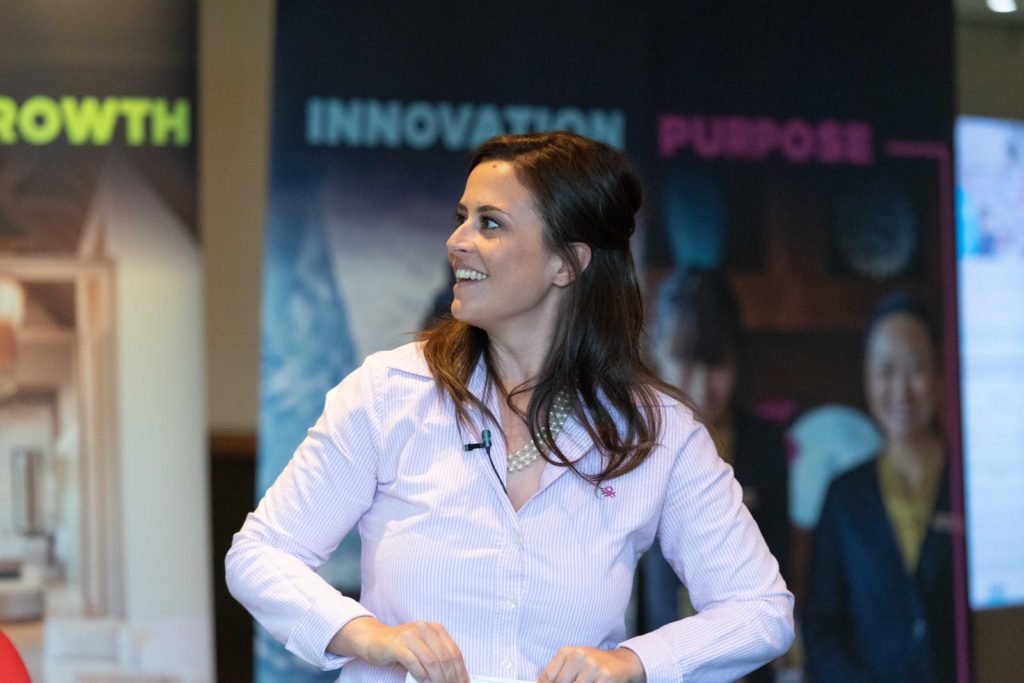 Headed to the beach
The late May Bank Holiday (or what Americans call Memorial Day) is technically before summer solstice, but a good opportunity to jumpstart summer. Fun fact: it's the only UK public holiday other than Christmas and New Years Day that falls on the same day as a US public holiday. Other fun fact is that most public holidays are just called bank holidays instead of having a specific name like Labor Day. Anyways enough trivia. We spent the late May bank holiday as we traditionally do in the south of the UK exploring cute (which is how I describe all the places we travel) seaside towns. Up this year, Margate. Watch the video to get a feel for our weekend away! For the Leo fans, which is all three people that read this blog, Leo makes a cameo.
Here is a list of place we visited in Margate and recommend!
Hosted a special visitor
I really love it when people come to visit us and so far we've had a number of visits from friends and family. London is a stop over, and it's great when people think of us. Our AirBnB is always open, inquire via email. This summer we invited my niece Megan to come to London for a week on her own as her high school graduation present. It's great to spend time with friends and family in and around London and Europe. Their visits give us another reason to get out and explore all the great things that London and other places have to offer. When Megan visited we had an AMAZING day exploring Leeds castle and the cliffs of Dover just outside of London. (Shout out to the one of three sunny days that made the day incredibly memorable – insert praying hands emoji here). Check out the amazing Dover views in the video! You could see France from where we were standing.
Traveled to Madrid
Everyone always asks, which place has been our favorite. That's a hard question because each place is so unique, but some trips definitely stand out – sometimes it's the city itself, sometimes it's the memories made. Like our trip to Valencia earlier this year which was made memorable by the Fallas festival that was going on. Our trip to Madrid is another one that tops the charts. So far Spain has not disappointed. Delicious food, great art, history and more. 10/10 – my only regret, being able to be there for only 36 hours. Check out the video to see what we were up to.
Our Madrid recommendations if you're traveling there soon can be found here.
Acted Nice in Nice
Jason and I have been having what some might describe as a 'hot girl summer', which contrary to my belief isn't a summer exclusive to scantily clad women, but (as a younger co-worker described to me) is a summer spent living your best life. Let's be real, those are the only summers worth living anyways! So we went to the South of France, where everyone is living their best life. We spent 24 hours laying on the beach and getting a mild burn, watched Bastille Day fireworks and visited an amazing little town just a 10 minute train ride from Nice called Villefranche-sur-Mer. Watch the video and enjoy French Summer Time.
Here are some recommendations for Nice.
Visited The Hague
Okay, why didn't anyone tell us there was a less crowded version of Amsterdam just a 30 minute train ride for Schiphol airport. All away from screaming bachelor and bachelorette (stag or hen) parties and tourist crowds. The Hague is an adorable Dutch seaside city, which we highly recommend – great food, art, history and a lovely beach boardwalk. We took advantage of Hilton's employee travel program – GO Hilton – and booked two bargain nights at Hilton the Hague.
The Hague highlights on this list.
Kept Enjoying London
We've also spent time enjoying London. We did a cooking class at London's largest food market Borough Market and learned about Basque cooking at Mimo London. Enjoyed London's only doggie brunch at Savage Garden restaurant London. Attended the Underbelly Festival at Southbank, picnicked with friends and so much more. How aren't we more tired?
I'm SO grateful I took the time to sit and write this post if for no other reason than to be able to look back and remember all of the incredible opportunities and experiences we've been able to have in the last 90 days alone. We are lucky, sometimes it does feel like a dream life, but REMEMBER – behind every amazing instagram pic is a 3 hour EasyJet delay.